Movies You Had No Idea Are Being Made Right Now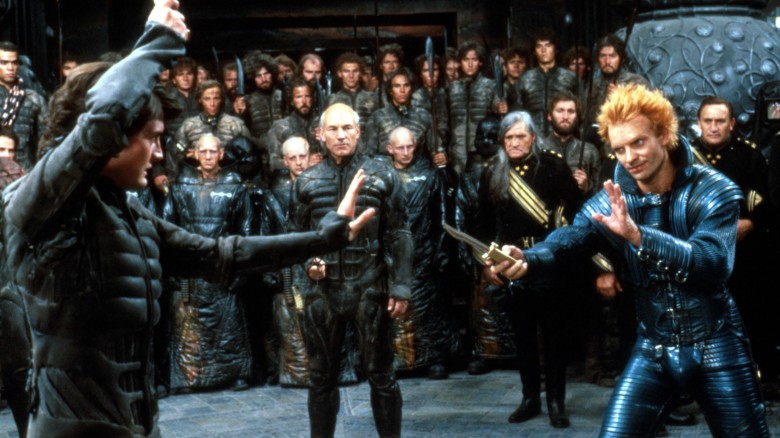 If there's one thing Hollywood executives never stop thinking about, it's how to wring every last dime out of a profitable property, whether or not it's been profitable anytime recently. Of course, a big part of generating numbers at the box office involves promoting your movie. However, there are quite a few films coming out in the near future that have been kept under tight wraps. In fact, many moviegoers probably weren't even aware these films—a variety of reboots, remakes, sequels—were on the way. Well, they are, and you'll have to admit that a lot of these projects have potential.
Animated Godzilla feature
Godzilla is cool. It was true 60 years ago, and it's true today. Fans love the daddy of all kaiju so much that even the objectively awful 1998 version wasn't enough to kill their desire to see him on-screen. They even begrudgingly accepted the decent 2014 Godzilla, a film which featured about 15 minutes of actual Godzilla, and which won't get a sequel until 2019. Toho's Shin Godzilla was perfectly fine, but producers seem to be having an incredibly tough time nailing the modern update that fans want. Fortunately, Japanese animation house Polygon Studios is stepping up with an intriguing, semi-mysterious 2017 animated feature.
Polygon is best known for the well-received series Transformers: Prime, and while little information has been publicly released about their new project, the early concept art seems very promising. Aside from a good look at an awesome and scary monster concept, there may be the vaguest hint as to the plot. It looks like some kind of scientific team on an expedition to a remote location will find themselves in Godzilla territory, and presumably things are going to go south at some point.
Flatliners remake (with Kiefer Sutherland)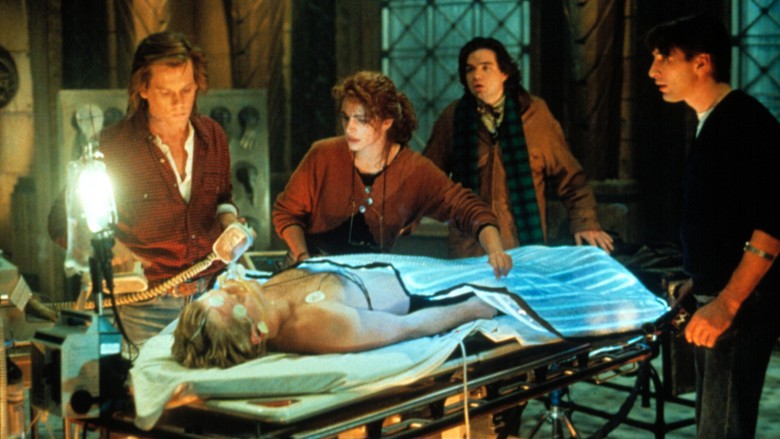 The 1990 thriller Flatliners is not exactly a classic film, but it did have a unique premise about a group of medical school students who experiment with controlled near-death experiences. It also had a pretty stellar cast, including Kiefer Sutherland, Kevin Bacon, and Julia Roberts. But the film was directed by the infamously hit-and-miss Joel Schumacher—the man who's somehow responsible for both The Lost Boys and Batman and Robin—and it's probably received a more middle-of-the-road response than any of his other films. The movie even has a Rotten Tomatoes score of 49 percent.
But Flatliners has developed a cult following over the years, and an announced remake has snagged Ellen Page and Diego Luna to star. Also promisingly, Ben Ripley (the scribe behind Duncan Jones's awesome Source Code) is writing the script, and original star Sutherland is returning in an unspecified role. This is actually an even better fit than it was in 1990, as his eight-season run on 24 gave him plenty of experience bringing people to the brink of death and back.
Maniac Cop remake (produced by Nicolas Winding Refn)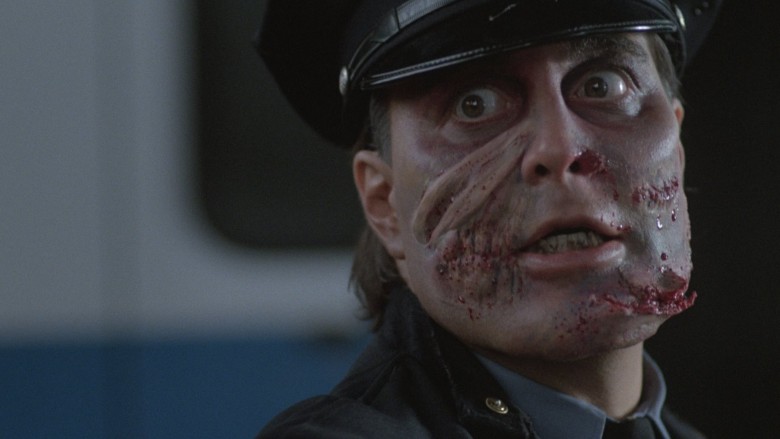 Horror reboots are constantly getting kicked around Hollywood despite the fact that many of them have fallen flat on their face at the box office. But a trio of production companies, including Nicolas Winding Refn's Space Rocket Nation, are moving forward on a reboot of a property that is just crazy enough to work, with thoroughly overqualified talent on board.
Maniac Cop, William Lustig's 1988 unintentional comedy masterpiece, is getting the full Hollywood reboot treatment. Refn, who directed the artsy neo-noirs Drive and The Neon Demon, will co-produce, and the film is being scripted by Ed Brubaker, a writer on Westworld and respected comics scribe who created the character of the Winter Soldier. Lustig will serve as a creative producer along with Refn, and John Hyams will direct. That's a pretty interesting choice considering Hyams helmed two of the insane later entries in the Universal Soldier series.
You on board yet? All those guys certainly hope so, as the plan is to make this a trilogy, so we can only hope the first one is as bonkers as it sounds.
How the Grinch Stole Christmas
Legendary animator Chuck Jones's special How the Grinch Stole Christmas is a beloved holiday classic, and many argue that the 2000 live action version starring Jim Carrey wasn't half-bad, either. Another theatrical telling of the story doesn't seem especially necessary, but the forthcoming "reimagining" just might work out for a couple of reasons.
First, this isn't a live action reboot but a computer animated 3-D film, co-directed by Yarrow Cheney, who also co-directed the awesome The Secret Life of Pets and worked as a designer on the Despicable Me films. His co-director, Peter Candeland, worked as an animator on the cult classic Tank Girl and has also worked with cartoon band Gorillaz. Second, the Grinch will be voiced by none other than Benedict Cumberbatch, and the thought of Cumbergrinch roaring in contempt at the citizens of Whoville just sounds too amazing to pass up. The film was originally slated for Christmas 2017, but was recently pushed back to the 2018 holiday season, so we'll have to wait a little longer to see CG Cumberbatch in action.
C.U.J.O.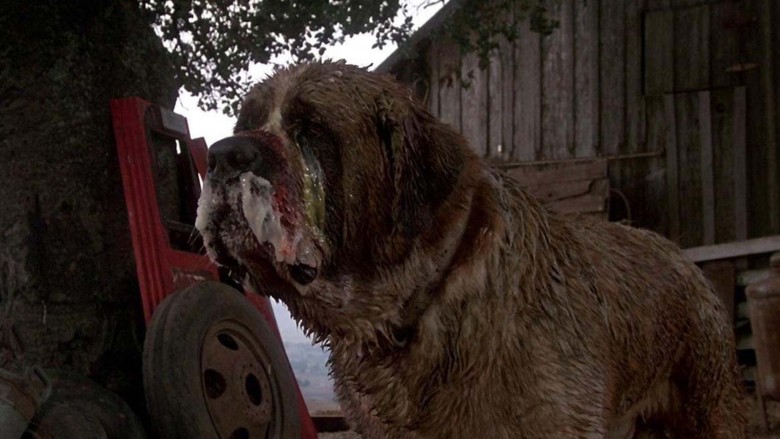 Way back in 2013, small production company Sunn Classic Pictures announced a remake of Stephen King's Cujo, even though the 1983 film adaptation was perfectly serviceable. It's a pretty straightforward story about a woman and her young son trapped in a dead car by a rabid St. Bernard, so the rebooted title, C.U.J.O.: Canine Unit Joint Operations, has us scratching our heads just a bit.
Aside from a title that seems to imply that the plot will have absolutely nothing to do with the plot of the novel, details about this film have been sparse. Little-known actor D.J. Perry is the only announced member of the cast, and Lang Elliott—a founder of now-defunct TriStar Pictures and the president and CEO of Sunn Classic—will direct. Pure curiosity is compelling us to keep an eye on this one.
Gender-swapped Splash remake (with Channing Tatum)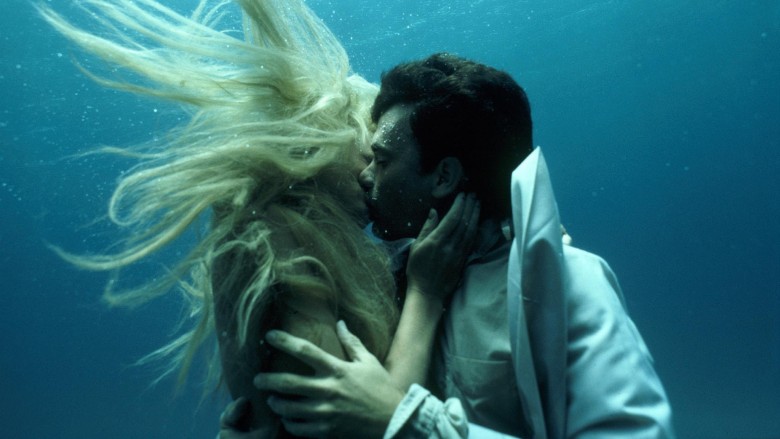 The 1984 hit comedy Splash made Tom Hanks a household name, and it has to be one of the most successful mermaid-themed films of all time. It's the story of a mermaid, played by Daryl Hannah, who comes to New York City to find the man she fell in love with as a young mer-girl. Apparently, it's a timeless story, because a new version is in the works starring Channing Tatum. Only Magic Mike isn't playing the Tom Hanks role. Instead, he's playing the Daryl Hannah part.
Yes, the remake will be gender-swapped and feature Tatum as a merman who comes ashore to find his true love, which has a ton of comic potential. Although Jillian Bell has been cast as the love interest, original star Hanks joked about returning for the remake, saying, "No one asked me! I'm all in favor of it....I figure if they were really going to be bold, I would come back...and I would go off with Channing Tatum. That would be a bold movie, and I am suggesting it right now."
The Six Billion Dollar Man
Steve Austin, the Six Million Dollar Man, introduced a generation of children to the concept of the cyborg, and these children spent their school years daydreaming about running a hundred miles per hour on bionic legs and punching through concrete. The TV series of the same name ran for five seasons beginning in 1974, produced the spin-off The Bionic Woman, and left an indelible mark on pop culture. In hindsight, it's a bit surprising it took this long, but Dimension Films is working on a remake with a title that has been adjusted for inflation.
The Six Billion Dollar Man is on track for the 2017 holiday season, with Mark Wahlberg in the title role. Hancock and Deepwater Horizon director Peter Berg had been attached to direct, but left the film in late 2015 and was replaced with Damián Szifron, a virtual unknown in the US. The Argentinian director's 2014 film Wild Tales is the most successful in the history of his home country, plus having written the six billion dollar screenplay probably helped him get the job, too. Let's hope he keeps the slow-motion running and sound effects.
Dune reboot
Dune is one of the most successful and influential sci-fi novels of all time, but its 1984 film adaptation left fans a little disappointed. The dense and complex source material was brought to the screen by the famously surreal David Lynch with a ton of studio interference, and today it's mostly remembered for featuring Sting in weird costumes and losing a lot of money. A remake had been in the works for some time at Paramount—strangely, with Peter Berg attached to direct again—but the rights were acquired by Legendary in 2016, and it's now fully off the ground.
While no release date has been set, it's confirmed that Denis Villeneuve, who's also in charge of the forthcoming Blade Runner 2049, will direct. If his amazing 2016 movie Arrival is any indication, the project should be in pretty capable hands. No casting has been announced, but it's a pretty safe bet Sting isn't interested.
Live-action Aladdin (directed by Guy Ritchie)
Disney's live-action adaptations of The Jungle Book and Pete's Dragon were both pretty great, so it's not surprising that another adaptation of one of their beloved '90s movies is on the way. The surprising part is this version will be directed by Guy Ritchie, director of Snatch and Robert Downey Jr.'s Sherlock Holmes series, and will feature his signature non-linear story structure.
Disney confirms this will be an "ambitious and non-traditional" take on the source material, with a screenplay by frequent Tim Burton collaborator John August. However, the film will retain many of the musical elements of the animated film. Of course, absent from this version will be the late Robin Williams, who gave an iconic performance as the Genie in the original flick. No casting has been announced yet, but whoever tackles that role is going to have some pretty big shoes to fill.
Highlander reboot (from the director of John Wick)
Former stuntman Chad Stahelski made a huge impact, or rather thousands of bullet-sized impacts, with his 2014 directorial debut, John Wick. The story of a retired hit man out to avenge his dog was a glorious return to the the type of gun-infused acrobatics not seen since the glory days of John Woo. Luckily for audiences, 2017's John Wick: Chapter 2 upped the insane ante even further. For his next project, Stahelski will be taking on a remake of the classic 1986 action fantasy flick Highlander, and he says that the studio has basically instructed him to make John Wick with swords, which sounds pretty great.
While Ryan Reynolds was briefly up for the lead before dropping out, rumors persist that Dave Bautista—Guardians of the Galaxy's Drax—will be playing the Kurgan, the film's villain. And as you might've guessed, there are big plans for this reboot to kick off a trilogy. After all, in the world of Hollywood, there can never be only one.
A scarier adaptation of Pet Sematary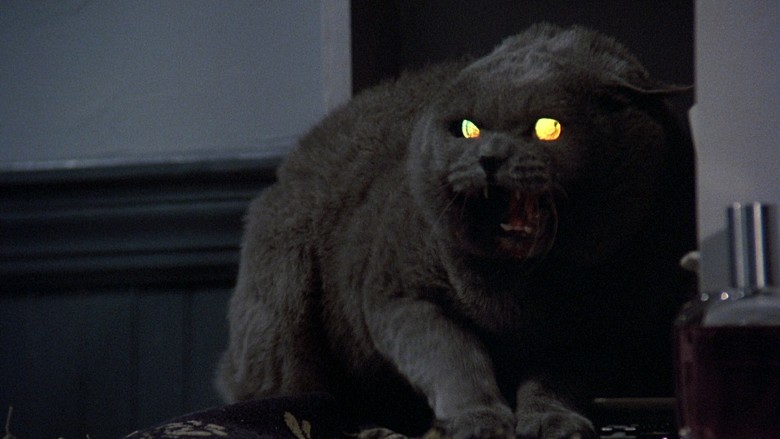 Stephen King's Pet Sematary is considered to be one of his scariest novels, which is really saying something, but its 1989 film adaptation divided fans. While it featured some genuinely creepy and shocking moments, it suffered from tonal problems, and some felt that it strayed into unintentional cheese. But while many horror fans still consider the first film to be a classic, a new adaptation is on the way...and supposedly, it will be much scarier than the first.
Juan Carlos Fresnadillo, director of 28 Weeks Later, will direct and co-wrote the script with The Midnight Meat Train screenwriter Jeff Buhler, who told horror site Dread Central that like the novel, the new film will dive deeper into the lives and inner thoughts of its main characters. "There"s still plenty of visceral horror that's explored," he said, "but I've always felt that if you lean more into the characters and into their emotional lives...it's ten times more scary." King himself wasn't terribly fond of the original film, but the guys charged with this update seem like they're on the right track.