Neil Patrick Harris Reveals He Had No Idea He Was Being Considered For The Matrix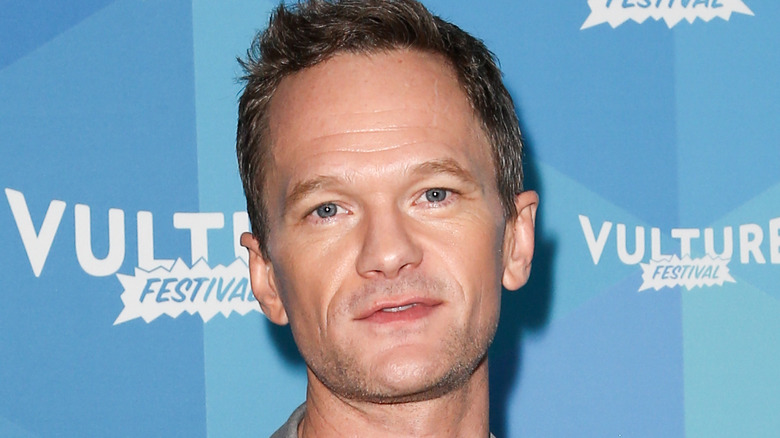 Debby Wong/Shutterstock
After its production was delayed by the COVID-19 pandemic, the highly-anticipated fourth "Matrix" film is almost here. The sci-fi film franchise began in 1999 with "The Matrix," which won four Academy Awards and has received praise for its iconic action sequences, visuals, and complex symbolism (via IMDb). The dystopian tale was explored further in 2003's "The Matrix Reloaded" and "The Matrix Revolutions."
"The Matrix Resurrections" will take place 20 years after the last film and will once again see its characters choosing between the red pill and the blue pill. A blue-pilled Thomas Anderson/Neo and Trinity no longer recognize one another, which leads Morpheus to bring Neo back into the Matrix and begin the cycle all over again.
Once again, Keanu Reeves will be returning as Thomas Anderson/Neo. Carrie-Anne Moss and Jada Pinkett Smith are reprising their roles as Trinity and Niobe, respectively, while Yahya Abdul-Mateen II replaces Laurence Fishburne as Morpheus. Christina Ricci, Jessica Henwick, Jonathan Groff, and Priyanka Chopra Jonas will be joining the legendary franchise. 
Neil Patrick Harris is also among the new cast members, and he recently revealed that he had no idea he was even being considered for "The Matrix Resurrections."
Harris scored his Matrix role through a phone call
Warner Bros. Pictures
In an interview with Collider, Neil Patrick Harris was asked if he thought he was "being punked" when he got the call to star in "The Matrix Resurrections." The prolific actor grinned and said, "I didn't know that I was... speaking to Lana [Wachowski] about a Matrix movie."
He explained that the phone call was "hush-hush," and said, "it was really a sort of 'chemistry conversation' with the director Lana Wachowski about just vibing." While Harris assumed the conversation was about the Matrix, he had no way of knowing, and it was never explicitly stated.
"It was my own red pill... down the rabbit hole moment of getting to know someone I'd never met in a very, like, succinct way, and I guess it went well because I got a small part in the movie," he continued. The first trailer for the upcoming film opens with Harris as Thomas Anderson's blue pill-prescribing therapist, prompting him to open up about his triggers.
"The Matrix Resurrections" will be in theaters and on streaming for a limited time on HBO Max on December 22.