Who Is The Actor That Plays Kylie Estevez On Chicago Fire?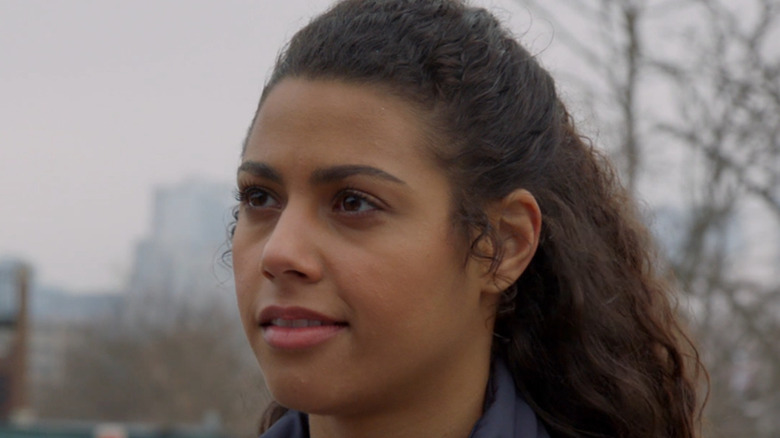 NBC
The long-running network TV phenomenon "Chicago Fire" features a rotating cast roster teeming with dozens of actors, some of whom may appear for a few episodes, then disappear, then re-emerge again as the season progresses. With an episode tally numbering 200-plus shows and counting, per the "Chicago Fire" IMDb profile, the series also presents fans with marathon crossover events mixing and matching cast members from "One Chicago" sister shows "Chicago P.D." and "Chicago Med." Naturally, this cross-pollination amongst the three franchises means there are even more stars, guest stars, and recurring characters to keep track of and, in many cases, become fan favorites.
In this regard, one not-so-minor character who has made occasional but memorable appearances on "Chicago Fire" is Kylie Estevez. As the efficient and dedicated administrative assistant on the show, long-time viewers will recall that in her appearances in various episodes, Estevez has become an integral part of the first responder squad housed at Firehouse 51. While she may have made an impression on fans, her intermittent stints at her desk outside Chief Boden's (Eamonn Walker) office could have left some wondering who plays Kylie and what episodes she's turned up in.
Chicago Fire's Kylie Estevez is a breakout role for this actor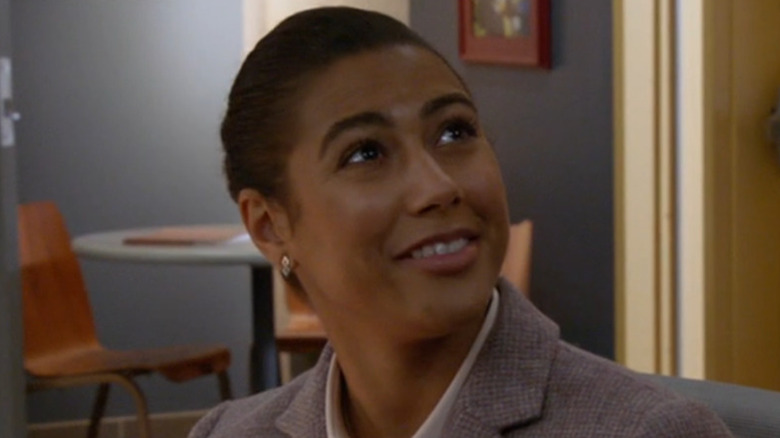 NBC
The actor stepping into the role of Firehouse 51 part-time office assistant Kylie Estevez on "Chicago Fire" is Katelynn Shennett. Incredibly, per Shennett's IMDb page, her work on "Chicago Fire" is her only credit to date (hopefully, it will not be her last). Making appearances across three seasons of the series, Shennett's Kylie Estevez helps coordinate the team's responses to the various time-critical emergency calls coming into the station each week. Introduced to audiences in the Season 8 episode "I'll Cover You," Kylie has shown up for duty to keep the firehouse HQ operations running smoothly in a total of 14 episodes. Her most recent on-screen appearance occurs in Season 10's "What Happened at Whiskey Point" episode.
As it turns out, Shennett's Kylie Estevez is also a key member of the "Girls on Fire" community outreach program started by "Chicago Fire" firefighter Stella Kidd (Miranda Rae Mayo). Based on a real-life program, "Girls on Fire" is an organization that guides young women interested in a firefighting career. In its fictional form on "Chicago Fire," the organization only gets off the ground because Shennett's Kylie Estevez encourages her friends to join, making her character just that more important to the show's ongoing narrative.