Is Lloyd Really Leaving Yellowstone?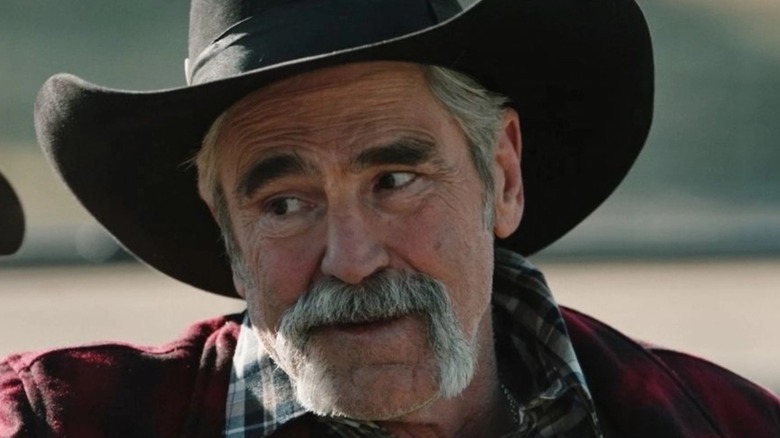 Paramount Network
While a drama about a family of ranchers may sound tame in concept, "Yellowstone" is anything but. The Paramount show takes viewers on a wild ride, as the central Dutton family engages in gunfights with rivals, and roughs up wealthy farmers who threaten their livelihoods. Of course, the show also explores their familial trauma, and complicated interpersonal relationships, as well. Now in its fourth season, the family and workers at the Yellowstone Dutton Ranch continue to find themselves in precarious situations — including their ongoing investigation into who tried to assassinate them. With all of the violence and scheming, it's understandable that fans often find themselves worrying about the fate of their favorite characters.
On the "Yellowstone" subreddit, fans are concerned that Lloyd Pierce (Forrie J. Smith) may be leaving the show this season. The senior ranch hand has appeared on the show since Season 1, and his arc in recent episodes has fans speculating about how much longer he'll be around.
So, why do fans think Forrie J. Smith is leaving "Yellowstone," exactly?
Lloyd's fight with Rip might be his breaking point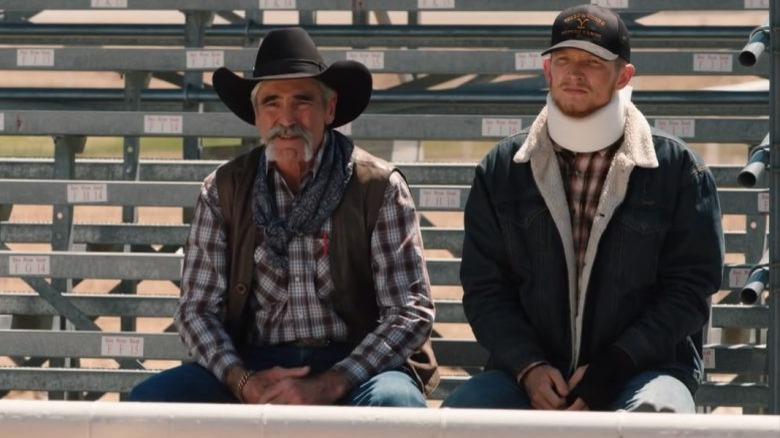 Paramount Network
In Season 4 Episode 4, "Winning or Learning," Lloyd's rivalry with Walker (Ryan Bingham) comes to a head when he suddenly starts a physical altercation. Rip Wheeler (Cole Hauser) intervenes and beats Lloyd up for breaking an integral Dutton Ranch rule — no fighting in the bunkhouse.
"Yellowstone" fans on Reddit are worried that this fight was the ranch hand's breaking point and that it appeared that he might be leaving at the end of the episode. "To me that scene had a strong 'I'm too old for this s—' feeling, like he was really coming to grips with his mortality," suggested u/VenomousCoffee. Meanwhile, another fan pointed out that Forrie J. Smith has been notably absent from interviews featuring "Yellowstone" cast members and implied that this could indicate his character leaving the show.
However, others said that Lloyd might be reflecting on his behavior in the aftermath of the blowout. "Pretty sure he is just sitting in a bit of a depression and feeling a bit sorry for himself," u/HskrRooster wrote. "I'm hoping that Rip or John pulls him aside next episode and kinda gets him back on track."
"There's zero evidence that he's going anywhere," said u/Liberteer30. "It was more about being embarrassed that he got his a– kicked."
Neither Smith nor "Yellowstone" producers have confirmed anything about the character's fate, so fans will just have to what and see what happens next. In the meantime, fans of Lloyd find Forrie J. Smith in an abundance of other hit shows and movies.