The Arrangement That Has Yellowstone Fans Scratching Their Heads In Season 4 Episode 4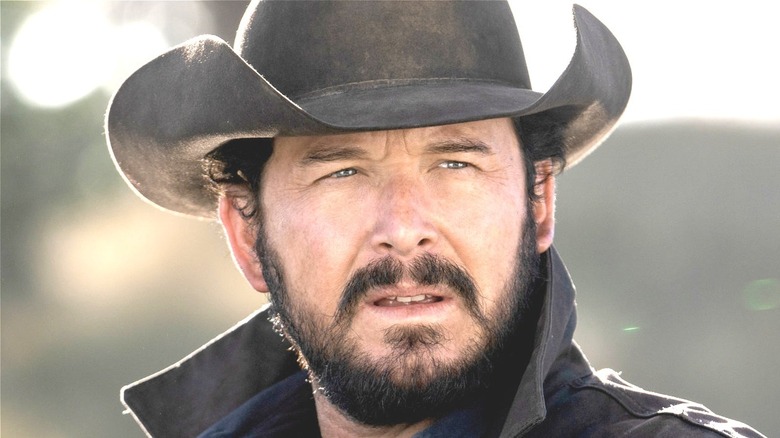 Paramount Network
Contains mild spoilers for "Yellowstone" Season 4, Episode 4
"Yellowstone" Season 4 is galloping along quite nicely, but the same can't be said about its characters. John Dutton (Kevin Costner) and his clan is still reeling from the attempts against their lives, Rip Wheeler (Cole Hauser) has to deal with the young and disturbed Carter (Finn Little), and dangers both old and new are looming on the gorgeous Montana horizon. All of this makes it easy to think that relatively minor everyday hassles at the ranch rank relatively low on everyone's list of priorities. 
Then again, the Paramount Network neo-Western has proved time and time again that pretty much any pebble-sized issue can cause a massive landslide of potentially murderous problems later down the line. Now, fans think they have spotted one of these possible problems, and are wondering why the characters allow it to happen at all. Let's take a look at the arrangement that has "Yellowstone" fans scratching their heads in Season 4 episode 4."
Fans are wondering why Laramie and Mia are allowed to stay in the bunkhouse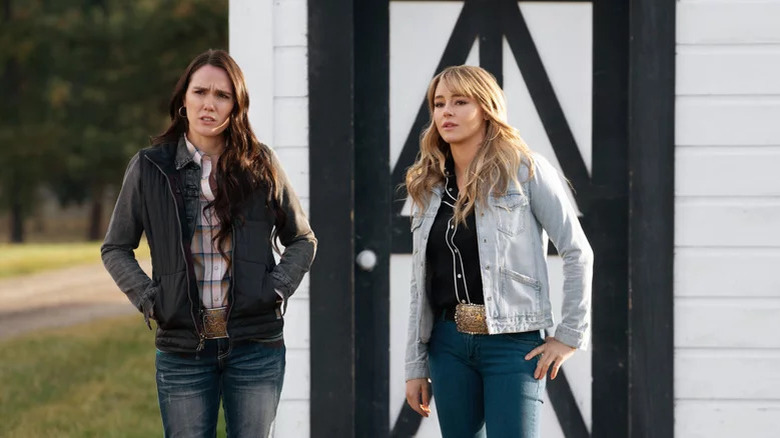 Paramount Network
Barrel racers Laramie (Hassie Harrison) and Mia (Eden Brolin) have been causing havoc in the bunkhouse, especially since the former was first involved with bunkhouse leader Lloyd (Forrie J. Smith), and then moved on to another ranch hand, Walker (Ryan Bingham). This tension is only one of the many and varied thorns on ranch foreman Rip's side, but as fans have pointed out on Reddit, it seems like this particular issue would be pretty easy to solve by relocating the ladies to some other accommodation. 
"Why do they let Mia and Laramie stay at the bunkhouse?" redditor Spawlowski0720 wondered. "I was wondering the exact same thing. Doesn't seem like something Rip would be cool with. Do they train horses there?" EntropyISdeadly agreed.
However, redditor Admirable-Basis-2407 pointed out that as far as the Duttons know, everyone in the bunkhouse is completely fine with the situation, and the main fault lies with Lloyd for being unable to cope with Laramie's changed affections. "Remember there was no problems when Laramie was sweet on Lloyd... now it's a problem because she's sweet on Walker," they wrote. "Lloyd is a grown ass man... he should deal with it. He's far too old to be acting all jealous over a girl that could be his daughter."
Of course, most major "Yellowstone" characters are pretty well known for recognizing problems and removing them pretty effectively. If the situation at the bunkhouse persists, it seems that someone might very well have to move away. It remains to be seen whether it's Laramie and Mia, or someone else entirely.