The Real-Life Cowboy You Didn't Realize Was On Yellowstone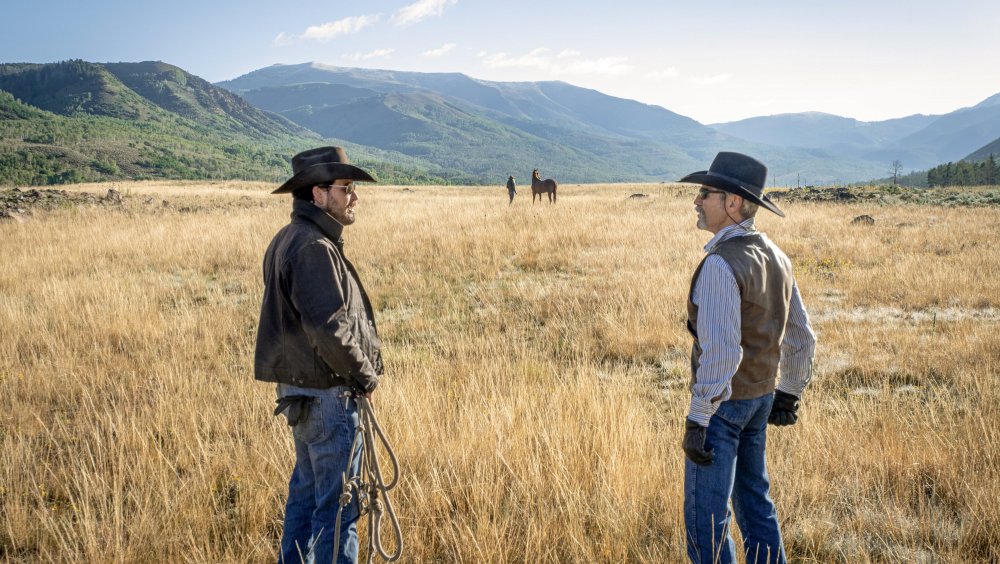 Paramount Network
This isn't the first rodeo for many of the actors on Paramount Network's popular neo-Western series Yellowstone. Kevin Costner starred in the Westerns Silverado and the Oscar-winning Dances with Wolves more than three decades ago. Luke Grimes appeared in the 2016 remake of The Magnificent Seven. Wes Bentley had a small part in Jonah Hex, which counts, kind of.
But for Forrie J. Smith, Westerns, especially one set in the present day and depicting the processes and pressures of running a modern ranch like the Yellowstone, are his life. Smith, who plays experienced ranch hand Lloyd Pierce on the show, told Rodeo News that he grew up riding and has been competing in rodeo events since the age of eight. It's actually that experience that led him to working in movies and TV.
So many stunt professionals had backgrounds in rodeo that his bareback riding chops eventually got him work on films like Rambo III and Aces: Iron Eagle III. That turned into small bit parts, often when a background character needed to have some ability riding or roping. "I just wanted to do stunts," Smith said, "but I went to Lawrence Parks for acting lessons and learned how to break down a character and a script."
From wrangler to regular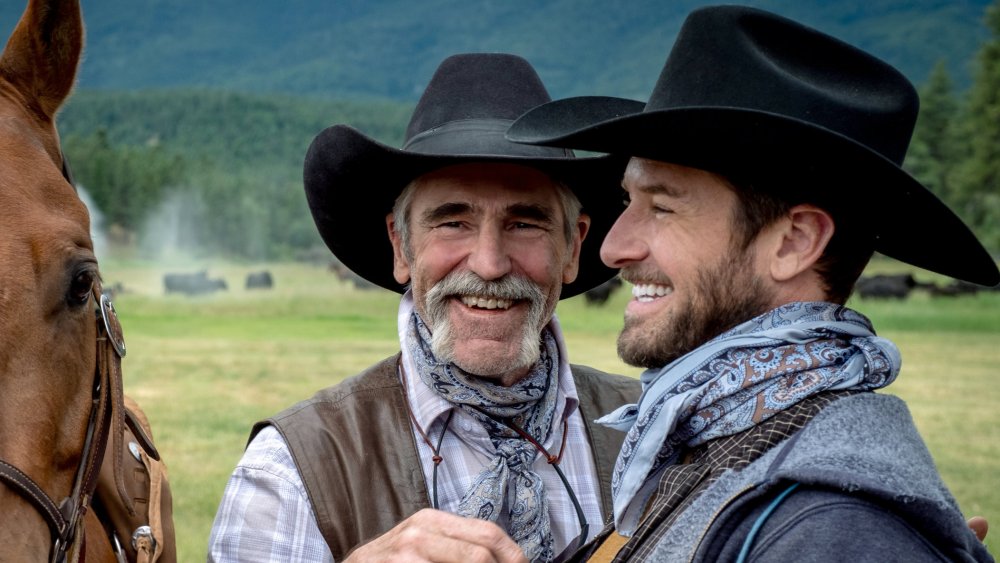 Paramount Network
As you might expect from a man of his background, the majority of Smith's roles have been in Westerns, a genre famous for propagating false facts about the Wild West. He got his start on Desperado –– that's 1987 Elmore Leonard-scripted TV movie Desperado, not Robert Rodriguez's 1995 Desperado or the 2020 comedy Desperados with Nasim Pedrad and Anna Camp –– and had bit parts in Tombstone and Better Call Saul. Though there are plenty of roles on his C.V. wherein his part is listed as things like Cowboy, Cowboy #1, or Cowboy Ghoul, he did get to play Jesse James on the short-lived Richard Dean Anderson series Legend.
Though he says it's the kind of work he's been doing since the beginning of his career, it's only recently that Smith has begun to receive credits as an animal wrangler in big movies like the Denzel Washingon-Mark Wahlberg vehicle 2 Guns or Vincent D'Onofrio's 2019 Western The Kid. He worked with Yellowstone co-creator Taylor Sheridan for the first time in that capacity on 2016's Hell or High Water, which Sheridan wrote. When Yellowstone needed actors who could look not just comfortable but authentic in a ranching environment, Smith was a natural choice. After spending the first two seasons as a recurring character, he was promoted in Season 3 to series regular, a first for Smith.
Smith's too valuable to do his own stunts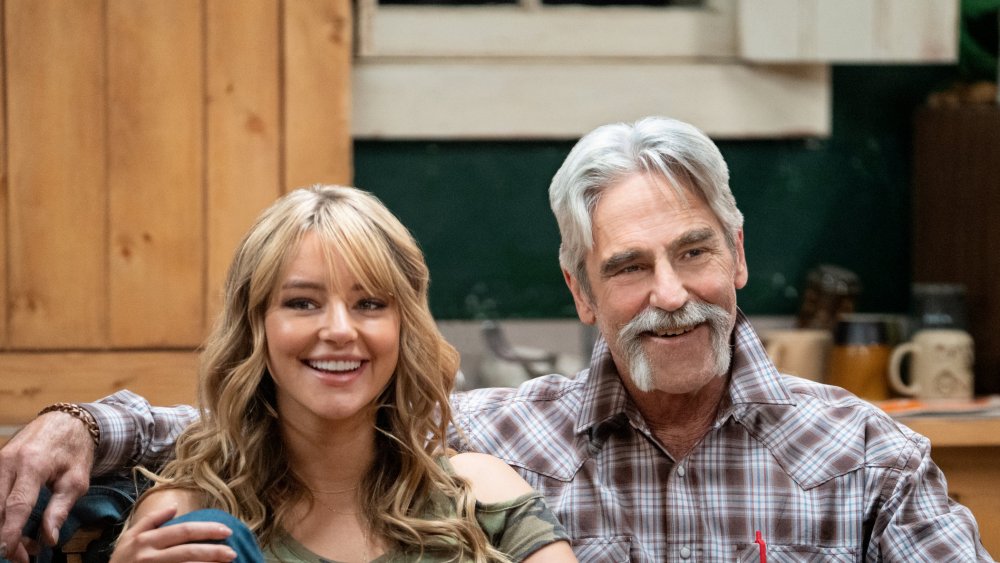 Paramount Network
Ironically, now that he's hit the big time, Yellowstone's production team is a little wary of exposing him to the sorts of dangers that would have been routine in his stunt career. Smith told TV Fanatic of one shot where his character was supposed to ride with 150 head of horses, more than he'd ever run with in his life and an experience he was looking forward to. At first, he was told he was too valuable to the production, and would have to be doubled for the big moment itself.
"Thank God for Taylor," Smith said, "he stuck up for me. He's like, 'This guy's on horseback all the time at home. He'd probably be safer out there than a stunt man.' So I got to do all of it."
Smith says Sheridan's neo-Westerns, chiefly Yellowstone, resonate with fans because of how they put on display a lifestyle many don't realize still exists. "I give Taylor a big kiss on the cheek for bringing our culture to the forefront and making a great show out of it," he said in his interview with TV Fanatic. "It means a lot to me, but it's kind of too late. They've already got the water table sucked down. They've already subdivided a lot of good grazing land. But [Yellowstone] is telling our story. And I'm glad to see that getting out."
Smith, and Yellowstone, return for the show's fourth season next summer.