Pirates Of The Caribbean Probably Won't Continue Without Johnny Depp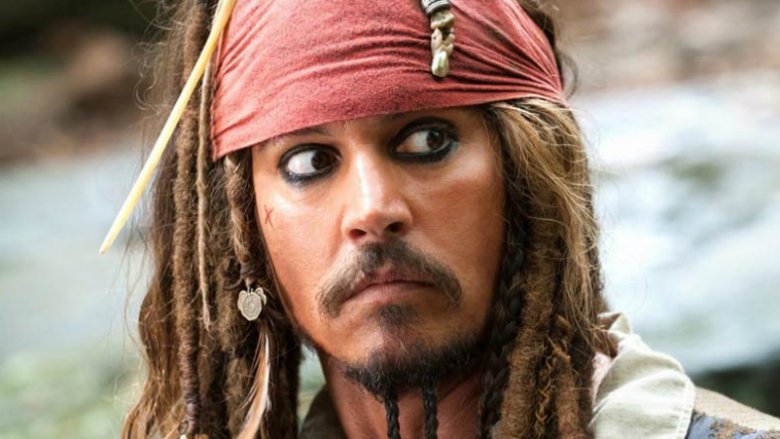 There's really only one pirate that truly matters in Pirates of the Caribbean.
While there's been talk that the movie franchise could go the way of an expanded universe after the upcoming Dead Men Tell No Tales, producer Jerry Bruckheimer told Digital Spy that he isn't so sure there will be future installments without Johnny Depp.
"I just don't see it," Bruckheimer said. "The secret to any successful franchise is picking talented people, and Johnny is absolutely key to the success of Pirates. He's such a unique character, such an endearing character, and such an irreverent character all in one."
Although Dead Men Tell No Tales will see Captain Jack Sparrow will joined by a few fresh faces in Henry Turner (Brenton Thwaites) and Carina Smyth (Kaya Scodelario), that apparently doesn't mean spinoffs or a reboot are on the way. Of course, Disney has the final say in all this, and the franchise is among the studio's most profitable. 
One thing that Bruckheimer made clear, however, is that there's little chance we'll see the series continue with a TV series. "You have a kitchen in your house, right? But you still go out to eat," he said. "If something drags you out of the house, it's usually good food. We have to make really, really good movies to make people stay away from their televisions. And that's exactly what we do."
Pirates of the Caribbean: Dead Men Tell No Tales swings into theaters on May 26 and what happens after that may come down to whether or not Depp is interested. But he's already taken on a prominent role in the Fantastic Beasts franchise and was recently confirmed as the Invisible Man in Universal's Dark Universe.
While we wait to see if there's more Pirates on the way, take a look at some mistakes in the series that are hard to ignore.