Pirates Of The Caribbean: Dead Men Tell No Tales May Not Be The End Of The Franchise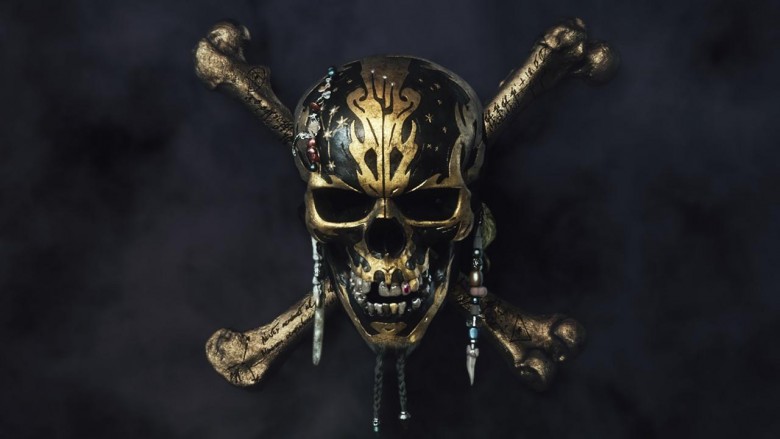 Captain Jack Sparrow is set to hit the high seas once more in Disney's upcoming film Pirates of the Caribbean: Dead Men Tell No Tales, which just recently got a brand-new trailer that seemed to hint it would be the final chapter in the swashbuckling series. However, one of the directors of the fifth installment says that's not entirely the case.
In an interview with CinemaBlend, co-director of Dead Men Tell No Tales Joachim Ronning stated that fans shouldn't start bidding any of the Black Pearl crew adieu just yet. Despite the most recent film trailer claiming it would be "The Final Adventure" of the lucrative (and massively commercially successful) Disney franchise, Ronning says it's just the beginning.
"It's difficult to ever know. I think that there's always... this is the beginning of the finale. It depends on how you look at it. But I never take anything for granted, and I love the franchise," Ronning said. "These kinds of movies, they remind me of the kind of movies I grew up with, those kind of adventure movies that made me want to become a filmmaker. So for me to be able to be a part of this and direct a Pirates of the Caribbean [film] is a dream come true."
Disney could "make another ten of them" after Dead Men Tell No Tales, according to Ronning, which he hopes will be the case.
Many fans are in agreement, too. With Orlando Bloom returning to the big screen in his role as the headstrong Will Turner and with a few fresh faces like Aussie actor Brenton Thwaites now on board, Dead Men Tell No Tales is looking pretty promising. Check out a synopsis of the film below:
"Thrust into an all-new adventure, a down-on-his-luck Captain Jack Sparrow finds the winds of ill-fortune blowing even more strongly when deadly ghost pirates led by his old nemesis, the terrifying Captain Salazar (Javier Bardem), escape from the Devil's Triangle, determined to kill every pirate at sea... including him. Captain Jack's only hope of survival lies in seeking out the legendary Trident of Poseidon, a powerful artifact that bestows upon its possessor total control over the seas."
Pirates of the Caribbean: Dead Men Tell No Tales
hits theaters on May 26. Whether it's the official last film or the beginning of the end, something tells us the movie will be just as chock-full of
Easter eggs
as the franchise's past installments.