Is There A New Episode Of Chicago Fire Tonight? (November 24, 2021)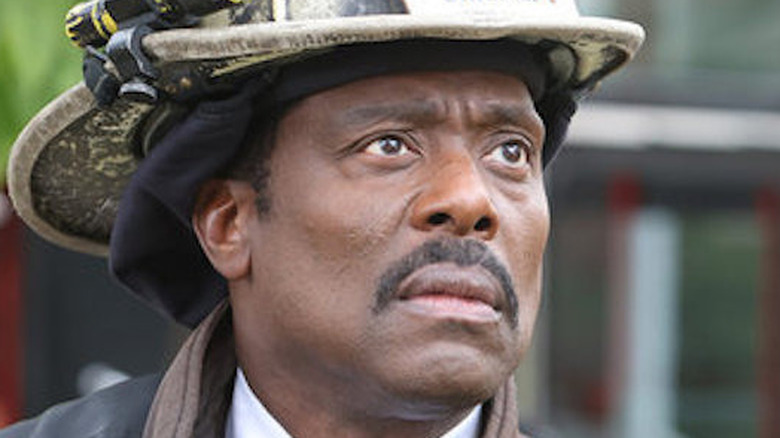 Adrian S. Burrows Sr./NBC
"Chicago Fire" was the first series in the "One Chicago" universe, which kicked off one of the most beloved franchises in NBC's history. The firefighters and paramedics of Engine Co. 51 continue to defy all the odds well into the show's 10th season, with many of the original characters still going strong to this day.
The last we saw of the tight-knit crew was in Episode 8 ("What Happened at Whiskey Point?"), as the search was still on for a new lieutenant in the wake of Matt Casey's (Jesse Spencer) departure. Kelly Severide (Taylor Kinney) and Christopher Hermann (David Eigenberg) fought over office space, but the duo eventually came together at the end of the episode to chat over cigars, something the former used to enjoy with Casey.
Fans are eager for the season to progress, but schedules can get shaky around the holidays and during the winter in primetime networks. Will there be a new episode of "Chicago Fire" tonight?
Is there a new episode of Chicago Fire on November 24, 2021?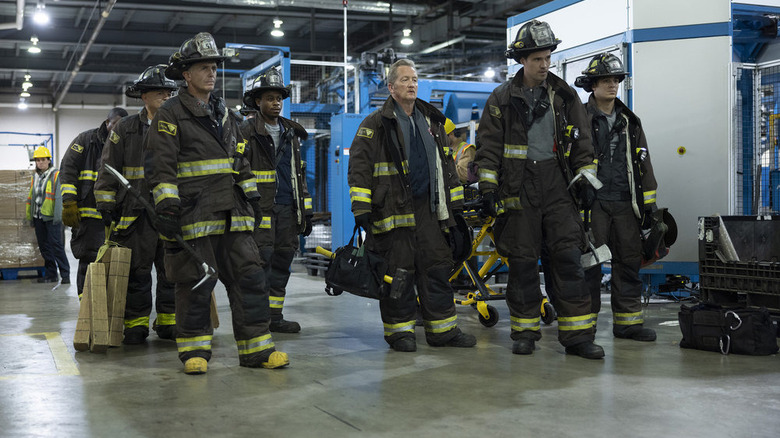 Adrian S. Burrows Sr./NBC
Sorry "Chicago Fire" fans, there will not be a new episode of the series tonight. What's even worse — there won't even be a repeat. NBC has replaced the 9 p.m. and 10 p.m. EST timeslots with a "Saturday Night Live" Thanksgiving special. It's a sad night for "One Chicago" fans as there are no new episodes of any of the shows this evening. "Chicago Med" is the only one that will get a repeat, thanks to its earlier time slot at 8 p.m. EST.
It only gets worst from here, folks, as there won't be a new episode for two more weeks. Welcome to the wonderful world of mid-season breaks and holiday turmoil that destroys the network's schedules. The next new episode of "Chicago Fire" — and all the other "One Chicago" shows — will be on December 8. If you really need your weekly dose of Severide and the other firefighters of 51, you can always watch repeats of any episode on Peacock.