Ant-Man And The Wasp: Quantumania Has Hit A Major Production Milestone
While fans of the Marvel Cinematic Universe are currently most excited about the quickly approaching December 17 release of "Spider-Man: No Way Home," there are a number of other intriguing Marvel projects that are in varying stages of production right now. In the next two years alone, Marvel Studios has an additional six films scheduled for release. For instance, in 2022, Marvel is currently scheduled to release "Doctor Strange in the Multiverse of Madness," "Thor: Love and Thunder," and "Black Panther: Wakanda Forever." Additionally, in 2023, the studio will follow those sequels up with "The Marvels," "Guardians of the Galaxy Vol. 3," and "Ant-Man and the Wasp: Quantumania" (via Variety). 
What may be somewhat surprising to Marvel fans is that the third entry in the "Ant-Man" series is actually the last title in Marvel's current film schedule. All the studio's other big-screen projects, including the Mahershala Ali-led "Blade" reboot (which Delroy Lindo just boarded in an unknown role), have yet to be given official release dates. 
While it'll likely be some time before Marvel begins the marketing campaigns for any of its 2023 titles as well, some recent news from "Ant-Man" director Peyton Reed indicates that work on "Ant-Man and the Wasp: Quantumania" is proceeding relatively smoothly right now.
Principal photography on the Ant-Man and the Wasp sequel is complete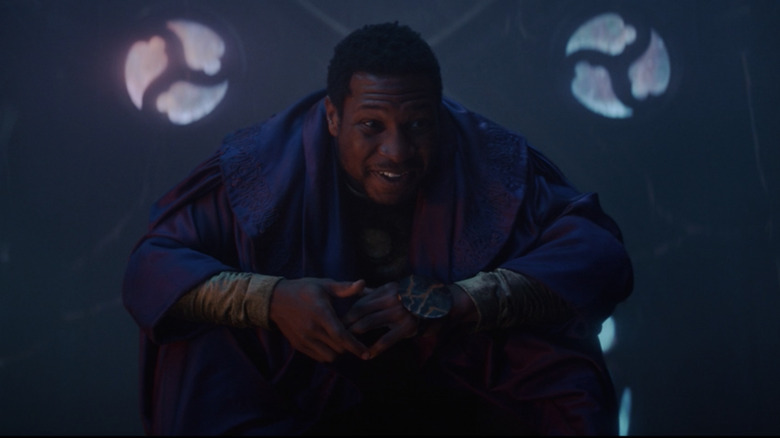 Marvel Studios/Disney+
According to a tweet from director Peyton Reed, principal photography on "Ant-Man and The Wasp: Quantumania" is officially complete. In his tweet, Reed shared an "Ant-Man" art piece by Mark James Hiblin, announced the completion of principal photography on the sequel, and added, "Can't wait to show you all what we've been up to..."
Although Marvel films often require a lengthy post-production process, the completion of principal photography is a major milestone for the "Ant-Man and the Wasp: Quantumania" crew to reach. For reference, Adobe defines principal photography as "the creative execution phase of film production, sandwiched between pre-production and post-production. It's when the actors are on set, the call sheets have been handed out, the lights are in place, and the cameras are ready to roll." 
Marvel fans should, however, keep in mind that work on the 2023 film is still far from over. In addition to the movie's necessary post-production process, there is always the chance that Reed and co. will return to film additional reshoots for it sometime in the future. After all, principal photography on "Doctor Strange in the Multiverse of Madness" was originally completed in April (via MovieWeb), but the film's crew is currently scheduled to reunite for six weeks of reshoots.
"Ant-Man and the Wasp: Quantumania" is currently set to be released on July 28, 2023. In addition to returning stars Paul Rudd, Evangeline Lilly, Michael Douglas, and Michelle Pfeiffer, the film's cast also includes "Loki" actor Jonathan Majors, who will appear in it as Kang the Conqueror (via IMDb).