The Underrated Kevin James Comedy Fighting For Netflix's Top Spot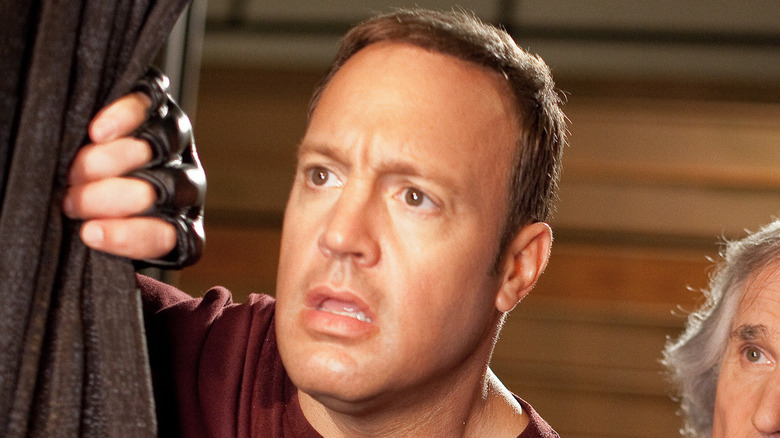 Sony Pictures
Kevin James is just one of those actors who will forever be remembered for his iconic roles. He was "The King of Queens" back in the '90s, starring in the beloved sitcom alongside Leah Remini. Following that, he became best known for his role as "Paul Blart: Mall Cop," totally embodying a goofy security guard and making everyone laugh with his slapstick comedy. While Kevin James' career, as is with any actor who's been working in Hollywood for decades, has had its ups and downs, he's totally marketed himself as the guy perfect for feel-good comedies. 
James has quite an impressive filmography if you check out his IMDb page, and its filled with a few underrated gems. For example, "The Crew" is one Netflix sitcom that deserves more recognition for its hilarious commentary, and the actor also briefly reunited with Remini for the short-lived sitcom "Kevin Can Wait." But when it comes to films, one overlooked comedy starring James is taking the Netflix Top 10 by storm, battling with newer titles such as "Cowboy Bebop" and "Tiger King" Season 2 for the top spot. 
Here Comes The Boom is a feel-good family comedy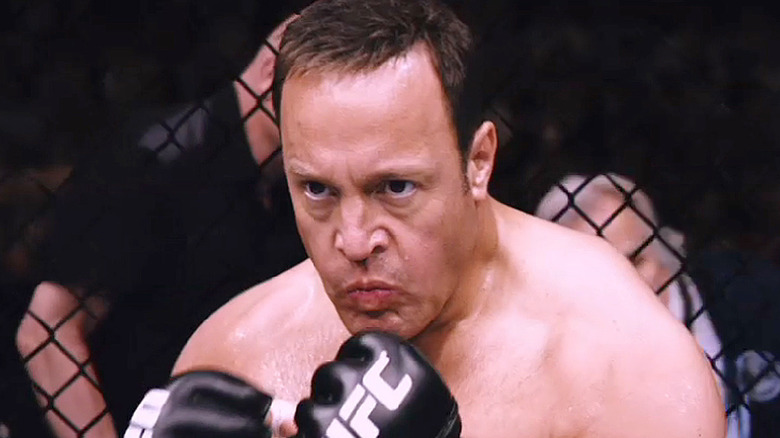 Sony Pictures
Back in 2012, James took on the role of a middle-aged biology teacher who becomes a professional MMA fighter in "Here Comes The Boom," now available on Netflix. James not only stars in the film, but he also co-wrote and produced the movie, directed by Frank Coraci. The story follows Scott Voss (James), a teacher who turns to mixed martial arts in order to raise funds for his school, which is facing major funding cuts for extracurriculars. Instead of cutting programs like music class, James takes matters into his own hands by participating in professional fighting to raise the cash. 
Alongside James, "Here Comes The Boom" also stars A-list actors like Salma Hayek and Henry Winkler, to name a few. While "Here Comes The Boom" wasn't exactly a critical success, it does the job for audience members who need an easy laugh (via Rotten Tomatoes). All around, the film is a straightforward feel-good comedy, with James embodying a kind of honest selflessness that makes his character easy to root for. Also, it wouldn't be a James film without some physical comedy, and rest assured, "Here Comes The Boom" has plenty.