The Kevin James Rom-Com That's Killing It On Netflix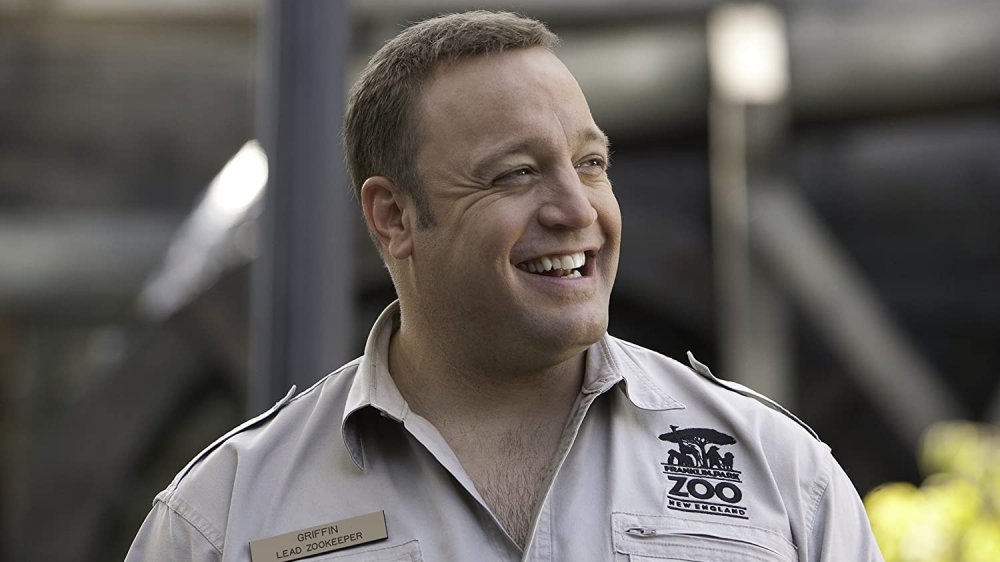 Sony Pictures Releasing
Get ready for the romantic comedy that's driving Netflix audiences wild.
Zookeeper, an unheralded 2011 flick headed up by King of Queens and Kevin Can Wait star Kevin James, has made its entrance onto the streamer's Top Ten list for movies. The big-hearted comedy features plenty of James' signature genial goofiness, a whole bunch of zoo animals in wacky situations, and a surprisingly excellent supporting cast.
An unexpected effect of this, the summer of the streamer, has been the tendency for all sorts of interesting films that time forgot to come roaring back to life, finding huge audiences that can snowball yet further once they hit that Top Ten list. Zookeeper is the latest beneficiary of this effect, and in our opinion, it deserves its belated time in the spotlight; it's a sweet, funny flick perfect for taking in with the whole family.
The film was directed by Frank Coraci, who has helmed a slew of Adam Sandler vehicles including The Wedding Singer, The Waterboy, Click, and The Ridiculous 6. It was co-written by James along with Nick Bakay (who penned James' 2009 comedy vehivle Paul Blart: Mall Cop) and Rock Reuben (a producer and writer on both King of Queens and Kevin Can Wait). Oh yes, and about that cast: Zookeeper co-stars the always-awesome Rosario Dawson (most recently seen leading the USA Network series Briarpatch), Leslie Bibb (who played sardonic reporter Christine Everhart in the Iron Man movies), Ken Jeong (of Community fame), Donnie Wahlberg (star of Blue Bloods), and actor and podcaster Joe Rogan. As the voices of the animals, we have the likes of Sandler, Sylvester Stallone, Nick Nolte, Judd Apatow, Cher, Jon Favreau, Maya Rudolph, and the legendary Don Rickles. We would also be remiss not to mention that Zookeeper also features a pretty sweet soundtrack, sporting tunes by everybody from Toto to Flo Rida to Love and Rockets to Quiet Riot.

What is Zookeeper about?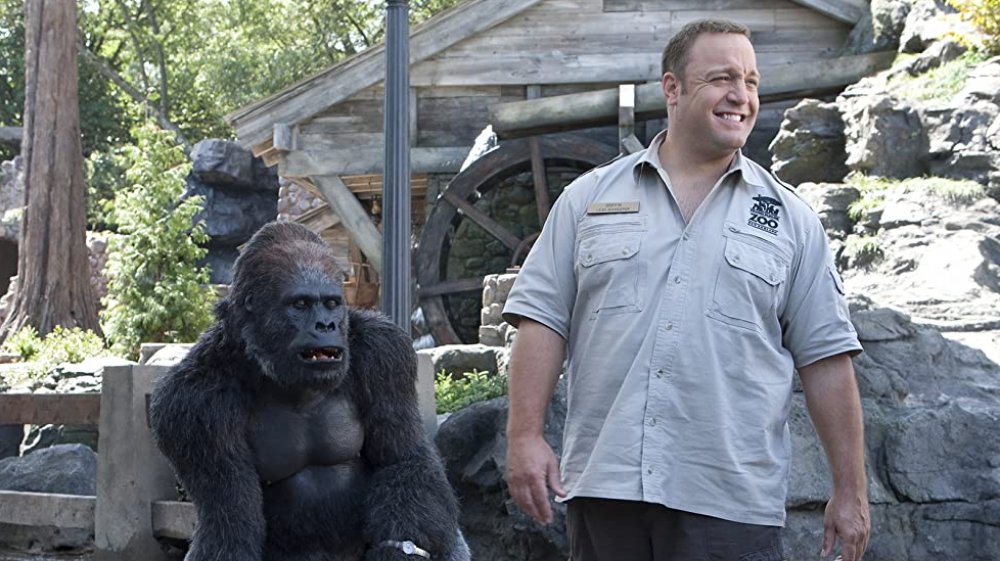 Sony Pictures Releasing
James portrays Griffin Keyes, whom we first see planning an elaborate proposal for his girlfriend, Stephanie (Bibb), who promptly dumps him due to his lack of ambition and status as a lowly zookeeper. After a five-year time jump during which Griffin rises to become head zookeeper at Boston's Franklin Park Zoo, he's offered a job by his brother, who owns a car dealership and tells him that leaving the zoo life behind is the only way to win Stephanie back.
The animals, of course, take issue. They love Griffin, and they hold a meeting to devise a plan to make him look like a hero so that he can rekindle his romance with Stephanie while still remaining at the zoo. Naturally, this plan goes awry, but during the botched operation, Griffin becomes aware that he can hear what the animals are saying. 
The animals tell Griffin that they're going to help him get Stephanie back. Despite their efforts, however, Griffin finds himself becoming attracted to Kate (Dawson), the zoo's veterinarian. Nevertheless, Stephanie eventually comes back around, although she still feels that Griffin's job at the zoo is holding him back. Will he abandon his calling to sell cars? Will he turns his back on Kate, someone who appreciates him for who he is, to win the favor of the materialistic and superficial Stephanie? If you've ever seen a rom-com before, you probably know the answers to these questions, but Zookeeper is still a heck of a fun ride, thanks to its witty writing and that amazing cast.
Why have I never heard of Zookeeper?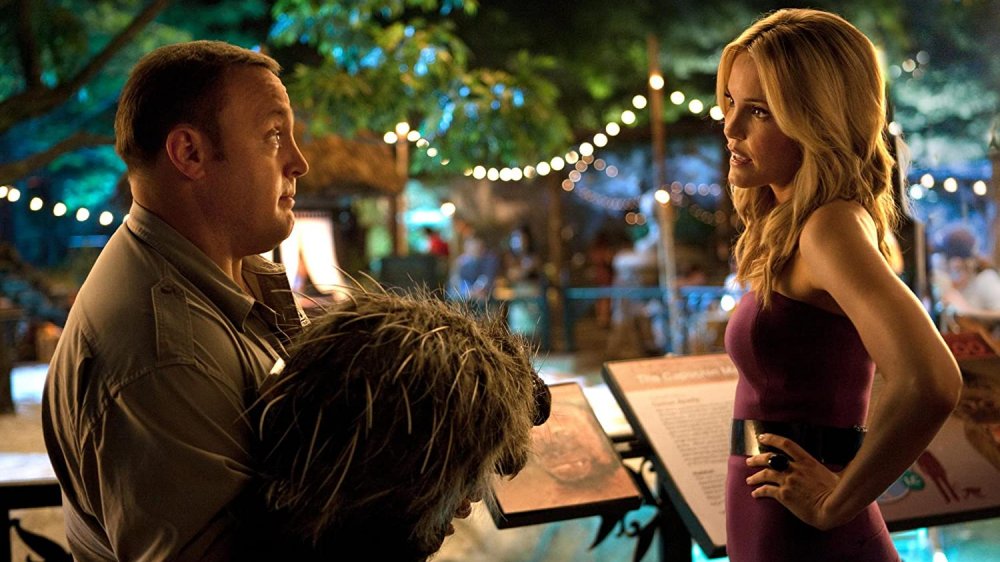 Sony Pictures Releasing
Zookeeper had the misfortune of opening in the middle of summer 2011 against some pretty strong competition, including a picture that likely helped siphon off a portion of its potential audience: Horrible Bosses, which opened on the same day and kept Zookeeper out of the #2 spot for that weekend. Holding the top spot was Transformers: Dark of the Moon, still cruising along in its second week, which would eventually go on to gross well over $1 billion worldwide.
The flick also wasn't helped by generally savage critical notices, although we submit that in this case, those critics simply needed to lighten up a bit. Bolstering our case is a three-star review from the great Roger Ebert, who praised the film while conceding that it wasn't exactly a game-changer. "Zookeeper is a good-natured comedy about how the animals at the zoo coach Kevin James on his romantic life. Since he ends up with Rosario Dawson, they must know what they're talking about," Ebert wrote. "Look, a great movie this is not. A pleasant summer entertainment it is. I think it can play for all ages in a family audience, [and] it's clever to have the animals advising humans on their behavioral strategies."
Well, we're certainly not going to argue with him, not that we would have — we find Zookeeper to be delightful, as do a whole bunch of Netflix viewers, as will you. It's available to stream right now.