The Kevin James Sitcom That Everyone's Binging On Netflix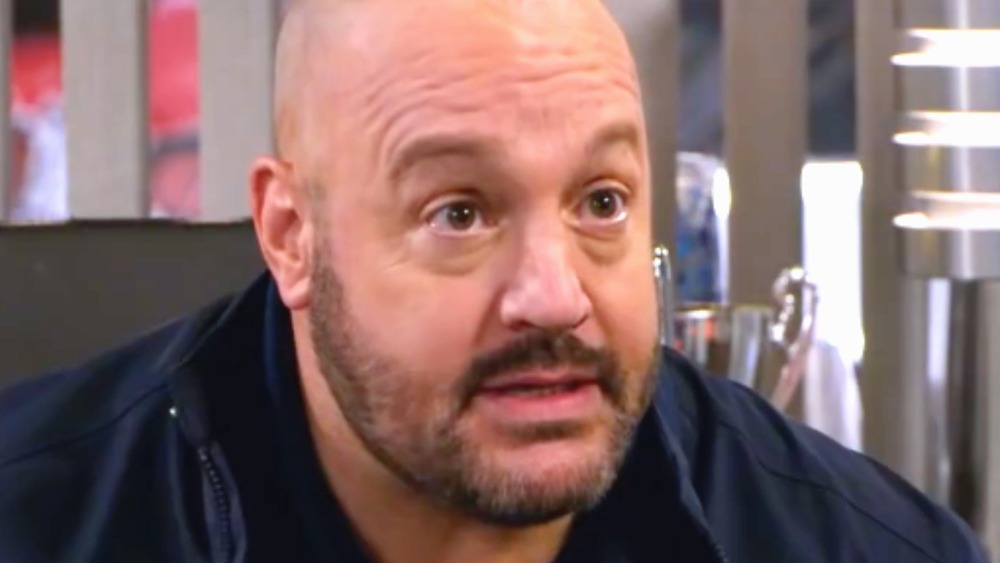 Netflix
Kevin James isn't just the King of Queens; he's also apparently the king of sitcoms. After nine seasons of playing Doug Heffernan, James returned to the small screen not too long after for the short-lived Kevin Can Wait, which briefly reunited him with his King of Queens co-star Leah Remini. In between starring in Adam Sandler-led flicks, like Hubie Halloween, it seems as though James has found the time to return to his roots with the latest Netflix comedy — The Crew. 
Things kick off right from the first episode with a classic sitcom premise. Kevin Gibson (Kevin James) and his old-school crew work for the Bobby Spencer Racing team in a NASCAR garage, but they all soon butt heads with the new owner, a numbers-obsessed millennial by the name of Catherine Spencer (Jillian Mueller). 
The show may have only premiered on February 15, 2021, but it's already racing to great heights in Netflix's Top Ten among the likes of other feel-good, original Netflix projects like Firefly Lane and To All the Boys: Always and Forever. Whether you're obsessed with NASCAR or just want to see what's making a ton of other Netflix subscribers laugh their pants off, it's a good time to make The Crew your next binge-watch.
The Crew brings classic sitcom sensibilities into the 21st century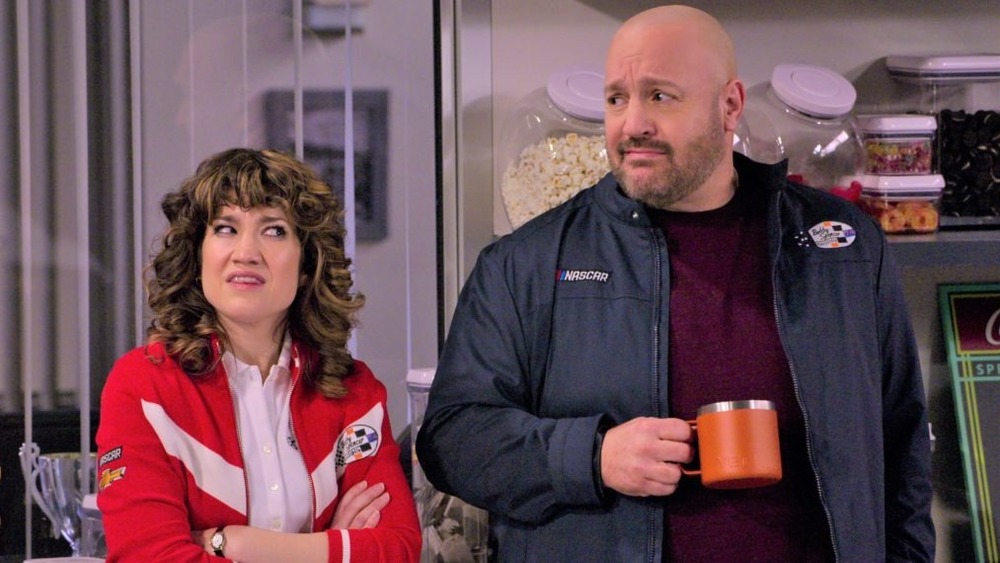 Netflix
The Crew is perfect for people who miss sitcoms from the days of old. Right off the bat, you're bound to notice the show utilizes a laugh track, something that isn't typically seen these days unless a series is making fun of old sitcoms like with WandaVision. That clash between old and new is placed front and center throughout the series, including one bit where Catherine gets a new sponsor for the team's racecar named Fake Steak (an obvious stand-in for Impossible Burger), and Kevin has to eat the mushroom-based beef substitute, leading to a drawn-out scene where he's trying to simply swallow the food.
The show isn't just millennial jokes; in between all the new innovations taking place for the racing crew, there's also your typical "will they or won't they" romance between Kevin and his co-worker, Beth (Sarah Stiles). Kevin James even spoke with TVLine about this plot thread and how it feels like a natural story for the show to follow, stating, "They're great friends, and you want to see them together. But is there more? Is there not more? It feels natural to me. It doesn't feel forced [like it does on some other shows], where it's like, 'These two should be together,' and you ask, 'Why are they together at all?'"
Even if you're just a fan of NASCAR racing, the series has something for you, too, and you should expect a few cameos from real-life drivers here and there. The Crew makes for light, easy viewing for when you want to quickly binge-watch an entire season of something. After making CBS his sitcom home, it seems like Kevin James has made the leap to streaming; it just remains to be seen whether he'll stay there for the foreseeable future.