Is There A New Episode Of CSI: Vegas Tonight? (December 15, 2021)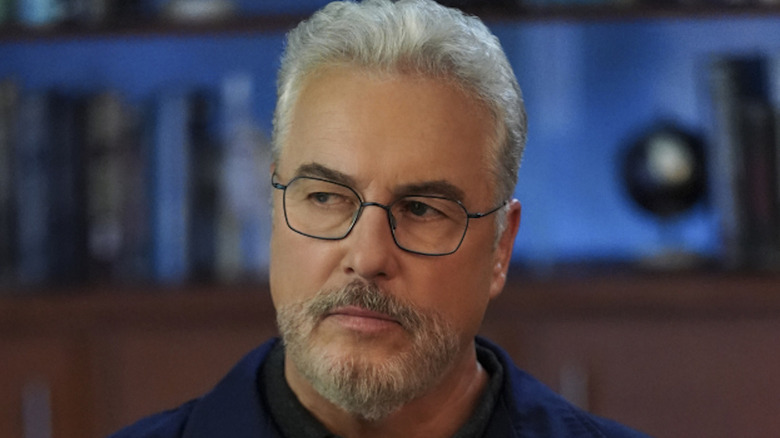 CBS
All things considered, it hasn't been too long since the original "CSI: Crime Scene Investigation" ended. Following its debut in 2000, the CBS series kicked off the "CSI" franchise and introduced fan-favorite characters Gil Grissom (William Petersen) and Sara Sidle (Jorja Fox). Although the original "CSI" ended in 2015, it was rebooted (in a sense) this year when "CSI: Vegas" premiered. In its current form, Sara and Gil are a married couple, and they are part of a new team of crime scene investigators.
However, some things never change, such as their dedication to science and honoring the justice system. Sara and Gil are not the only ones to return for "Vegas." Crime lab tech David Hodges (Wallace Langham) is the center of the current season-long case in the reboot. Hodges has left the lab and become Nevada's star witness, but not everything is as it appears. Very quickly into the season, Hodges has been suspected of evidence tampering.
The race to save Hodges ended in last week's season finale. "Signed, Sealed, Delivered," gave a conclusion to Hodges' arc. The whole lab banded together to take down Anson Wix (Jamie McShane), who was spearheading the campaign to frame Hodges. In the end, alls well that ends well. As viewers know Gil and Sara to do, they followed the evidence. Hodges was cleared of wrongdoing and the couple got to take a romantic roller coaster ride. So what does that mean for this week?
No, there is no new episode this week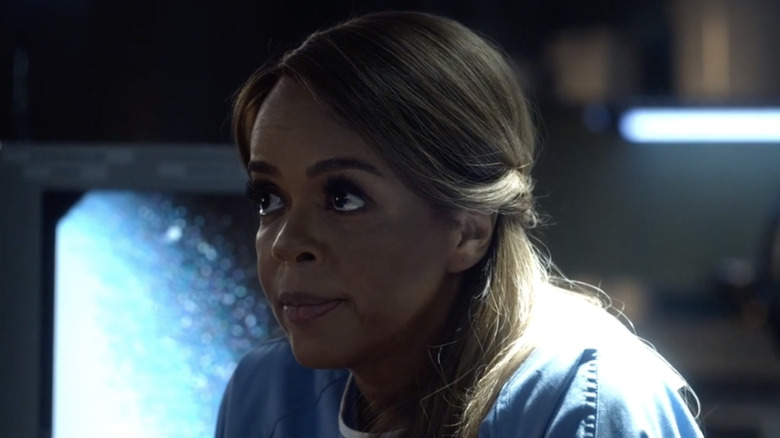 CBS
The "CSI: Vegas" Season 1 finale aired on December 8. Unfortunately, that means that there are no upcoming episodes in the near future. The new series was introduced as a limited series with 10 episodes. That may mean that for "CSI: Vegas," this is goodbye. However, CBS has not confirmed whether this is officially the end for Gris, Sara, and the rest of their team. In fact, showrunner Jason Tracey has hopes that this isn't the end for these beloved characters in a tease for "CSI: Vegas" Season 2.
"And then the images that you see at the very end of the episode, teasing where we might go in Season 2 if there is a Season 2, were something that me and Craig O'Neil, who we've been writing together for 15 years, have had kicking around in our mind for a long time," Tracey told Entertainment Tonight. It sounds as though the producer is hopeful for a new season. "CSI" has been so profitable for CBS that it seems difficult to imagine a world where the familiar crime lab disappears altogether. Time will only tell if the network will give the go ahead with a new season.