The Chicago Med Season 7 Character Return Fans Are Loving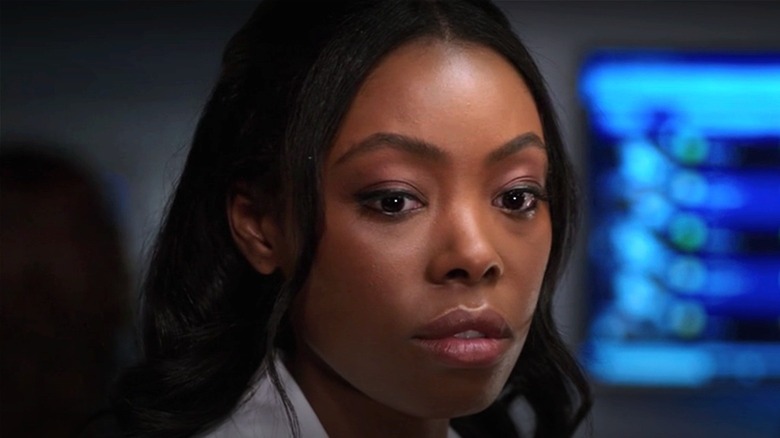 NBC
With all the emotional upheaval and angsty drama erupting in Season 6 of "Chicago Med," fans could be excused for feeling like they could use something to cheer them up in the show's 7th season. The fact is, the wildly eventful 6th season had fans feeling anxious about multiple characters' departure from Gaffney Chicago Medical Center, leaving plenty of narrative space for disappointing news about which characters would be returning in upcoming episodes.
Nick Gehlfuss' Will Halstead? Fired from his position in the ED after he was unjustly accused of meddling in an ongoing drug trial at the hospital. Brian Tee's Ethan Choi? Shot when he tried to intervene with a troubled patient. Also saying goodbye were Natalie Manning (Torrey DeVitto), who was shown the door after stealing meds for her ailing mother, and Yaya DaCosta's April Sexton, who decided to pursue her nursing education elsewhere. With all that being said, what was the one return on Season 7 of "Chicago Med" that had fans cheering?
Dr. Sam Abrams' return really had fans smiling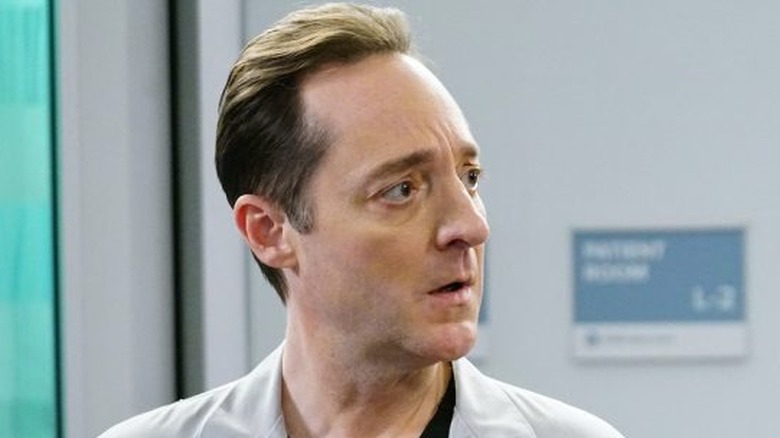 Elizabeth Sisson/NBC
As it turns out, the character whose return in Season 7 had fans doing their happy dance was none other than Brennan Brown's acerbic Dr. Sam Abrams. What put those fans in a good mood was Abrams' arrival on-screen in a scene that saw the doctor employing his usual dry wit to skillfully deal with the ED's often-insufferable Dr. Dean Archer (Steven Weber). The Twitter-verse conversation about the incident kicked off with @NBCOneChicago tweeting about the doctor's rapier-sharp sarcasm defusing the situation with Archer, saying, "Dr. Abrams with the comic relief." In reply, user @Kyngkap41 tweeted, "Love his sarcasm! In this instance he's the right one to deal with Dr. Archer."
Other users chimed in to offer their own favorable opinions about Abrams turning up again on the show, with user @tvphagas writing,"I really missed him." Voicing their heartfelt approval of the doctor's return and declaring he should become a recurring presence on the series, @BabyRex93 tweeted, "Why isn't he a regular? I love him!" Yet another user also made it clear they were glad to have him back again and expressed hope he'd receive more screen time in coming episodes, tweeting, "Loooooooove Dr. Abrams. More Dr. Abrams next season pleeeeeaaassseee." All of this seems to prove that Dr. Sam Abrams was the one character return in "Chicago Med" Season 7 that fans loved most.