Harold Ramis' Daughter Opens Up About That Tearjerking Moment In Ghostbusters: Afterlife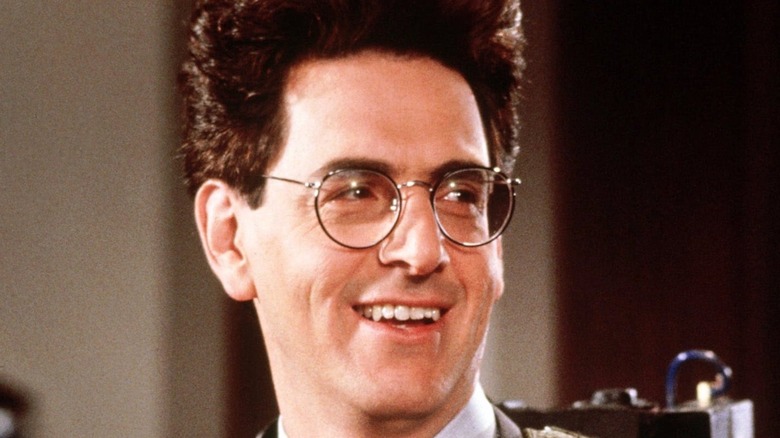 Columbia Pictures
Warning: Contains major spoilers for "Ghostbusters: Afterlife."
When it was first announced that Jason Reitman was helming a new "Ghostbusters" movie, many fans were incredibly skeptical about the idea of seeing yet another version of the franchise on the big screen. Paul Feig's female-led reboot in 2016 proved controversial with certain sections of the fan base – although clearly critics were a little more impressed than those complaining online, as it holds a 74% critic rating on Rotten Tomatoes. This newest revival, though, more directly follows its predecessors: "Ghostbusters: Afterlife" picks up in the present day, over three decades after the original two movies directed by Ivan Reitman, as Egon Spengler's (Harold Ramis) daughter and grandchildren move into his old house. Spenger dies in the opening scene at the hands of some creepy ghouls that he'd been investigating, and although his face isn't seen to begin with, he's a big part of the story, right through to the finale.
By the end of the film, Egon Spengler shows up to help his uber-smart granddaughter Phoebe Spengler (McKenna Grace) to blast Gozer (Olivia Wilde) back to where they came from. It's a CGI replica of the star, of course — Ramis passed away in 2014 — but instead of seeming distasteful, this moment proves to be a brilliantly emotional beat, that honors both the actor and the character he brought to life.
Harold Ramis' daughter, Violet Ramis Stiel, recently opened up about the scene, explaining how the director carefully managed the tricky situation.
Jason Reitman approached it carefully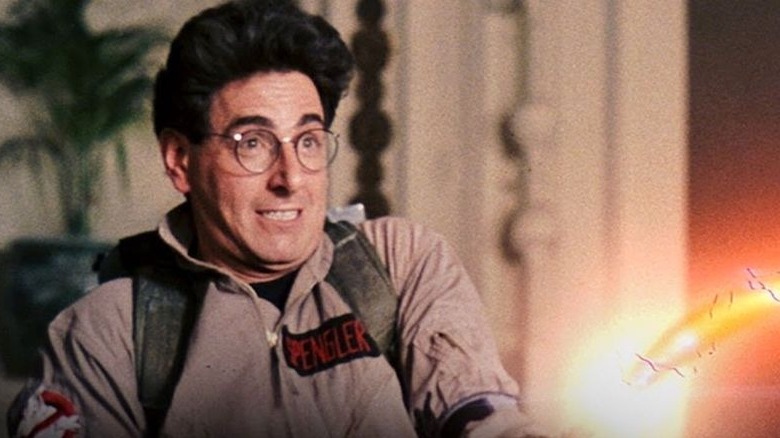 Columbia Pictures
Violet Ramis Stiel spoke to The Hollywood Reporter about the film using a digital version of Ramis, saying that Jason Reitman "was so careful to get it right, to really honor the early films and everyone who was in them, but also to make something for now and the future." She also suggested that since Jason is the son of the original "Ghostbusters" director, Ivan Reitman, it's quite fitting that he pulled it off. "Maybe he is the only person who could do that. He is the physical bridge."
She went on to say that the film is quite timely since the world has struggled with plenty of loss in the last couple of years, "One thing that is timely about the movie is yes, it is a comedy, but it is also about loss and grief. And we are all dealing with that." She also added "It was surreal. There are so many parallels to real life, but it is just a movie. And it is not actually him." It's a good point to make, since while the film brings Egon Spengler back, it doesn't try to replicate his voice or give him new lines. 
"It is a character. Jason, smartly, focused on capturing the Egon character and not necessarily my dad. I feel like it really worked in that way." 
Stiel also explained why it's such a tender moment, because it has a touching message underneath Egon's return in the finale. "Ultimately, it leaves us with that feeling: The people we love are always with us. They don't go away."