This Is The Wildest Skill Cole Hauser Has Seen On The Yellowstone Set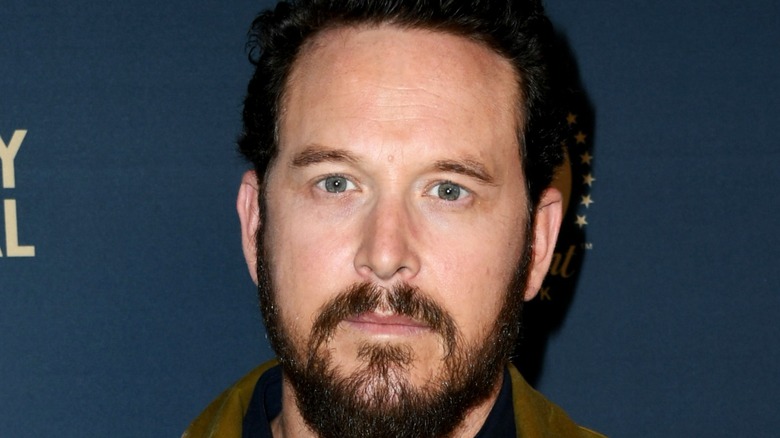 Matt Winkelmeyer/Getty Images
Since it debuted on Paramount Network in the Summer of 2018, "Yellowstone" has become a legitimate cultural staple, replete with the massive ratings, rabid fandom, and critical acclaim that typically accompany such hits. It's also become as fascinating an exploration of modern Western lore as has ever been produced, with series mastermind Taylor Sheridan mining all the social, economic, and political intrigue one could ask for in Sunday night show.
With the fourth season of "Yellowstone" continuing to explore those complex topics in vintage white-knuckle fashion, it's also proving there's more narrative gold to mine in Big Sky Country, with Sheridan and company spending considerable time this season in the world of rodeo. And according to series star Cole Hauser (aka Rip Wheeler), that world is full of some of the toughest cowboys you'll find.
Hauser made that claim in a recent interview with Decider, stating, "I performed rodeo stunts for 'The Hi-Lo Country' years ago, and that's hard on your body. As you can imagine, these young kids, they're pretty broken at the end of it. Rodeo is something that I love going to. I have a ton of respect for these cowboys. It's a hard life." Later in the interview, Hauser would claim one particular rodeo discipline as the wildest skill set he's seen during his "Yellowstone" tenure. 
Hauser has been blown away by rodeo riders while working on Yellowstone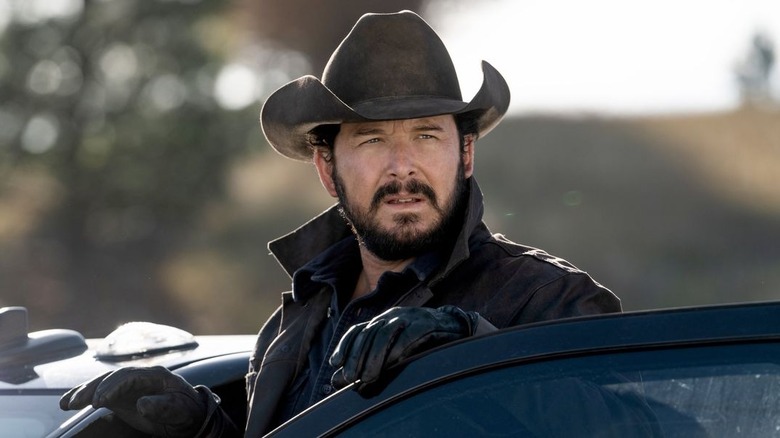 Paramount Network
As for which rodeo discipline Cole Hauser is enamored with these days, while he no doubt has a ton of respect for ropers, wranglers, and wrestlers, the actor told Decider he's most impressed by those daring cowboys who saddle up to ride bucking broncos and bulls. "The buckaroo guys and the bucking bronco guys are just remarkable. Riding bucking wild horses is just something that people should not be doing for a living, but it is and they do. The bull riding is also pretty wild."
If you've ever seen anybody ride a bucking bronco or a raging bull, you know the words "pretty wild" are a bit of an understatement, if only because climbing aboard one of those beasts can turn deadly in a matter of seconds. And at this moment in time, it seems learning how to not get thrown from a bronco is a skill set Hauser is okay not developing, telling his interviewer, "There are lots of disciplines, but I've learned to rope and cut and rein. Those skills still take a lot of effort to learn and a lot of saddle time, but those are more in line with my world right now. Those are much more my speed at this point in my life."
One can hardly blame Hauser for keeping to the sidelines when they rein up the bucking horses — even if his Rip is clearly fearless enough to give it a go.