Ray Liotta On Playing The Outsider In Hanna Season 3 And Dinner With Hannibal - Exclusive Interview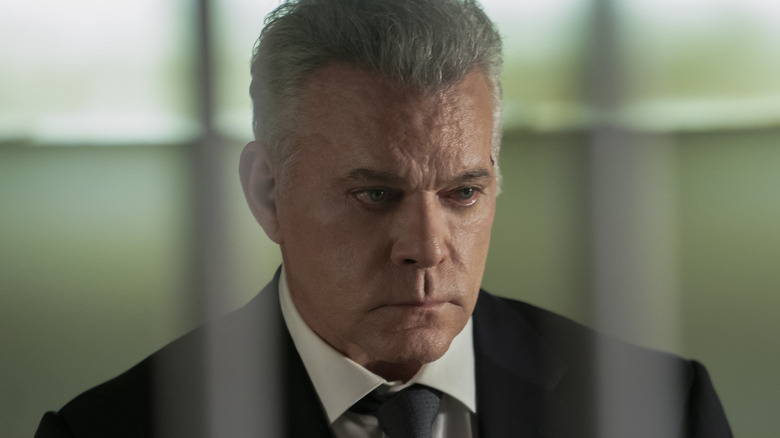 Amazon Studios
We may receive a commission on purchases made from links.
Contains minor/potential spoilers for "Hanna" Season 3
Singing Ray Liotta's praises is easy. From his unforgettable performance as Henry Hill in Martin Scorsese's "Goodfellas" to his voice work for "Grand Theft Auto: Vice City" and his Emmy-winning appearance in "ER," Liotta is, unsurprisingly, instantly recognizable. That's why fans of "Hanna" may be surprised to see the icon joining the Prime Video show for its third and final season.
Season 3 of "Hanna" follows our titular character as she continues her quest to destroy Utrax from the inside. Hanna, played by Esmé Creed-Miles, works alongside former CIA agent Marissa Wiegler (Mireille Enos) and Utrax agent John Carmichael (Dermot Mulroney) to attempt to end the very organization that spawned her. Liotta joins the series in a mysterious role that's sure to excite fans of the actor and the series.
In an exclusive interview with Looper, Ray Liotta reveals how he was offered a role in "Hanna" Season 3, whether fans will be satisfied with the show's ending, and what it was like filming one of the most gruesome scenes in 2001's "Hannibal" with Anthony Hopkins.
Ray Liotta is the outsider in Hanna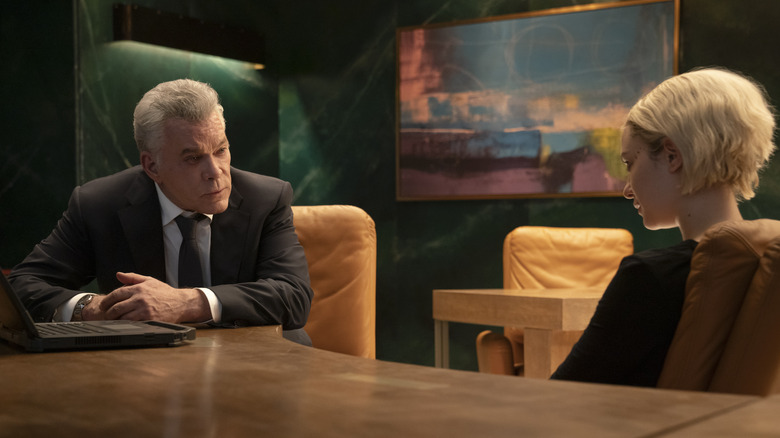 Amazon Studios
You're great in "Hanna," and play such an insidious character. What drew you to that role?
I had never seen the show and so before I read the script, I wanted to get a sense of what it was, and I really liked the acting and the style in which they did it. I read the part and I really liked it. I wasn't sure-sure but talking to my agents and my managers, they gave me their opinion and it made sense, so I just decided to do it.
And what was it like joining a series that's already been on air for two seasons, and you were coming in to wrap it up?
Me, I was kind of like the outsider but everybody was just so nice that they made it fun. But also too, I was playing a character that doesn't really connect with any of those people. So you sometimes want to step back or keep an arm's distance just to continue the character that way a little off camera.
What was it like working with Esmé Creed-Miles and Mireille Enos? They're such amazing actors and they've got a great rapport.
Oh, it was great ... And they're just really, like you said, they're really, really good actors and good actors, you're comfortable, they draw you in when you're doing it. But they were both great. If there was something in this script that they weren't sure about or they felt like they said already, they had no problem coming out and saying this, which just shows that they cared about what was going on. They were just like, "Whatever, I'll say whatever, let's just get this over with."
Bringing Hanna to an end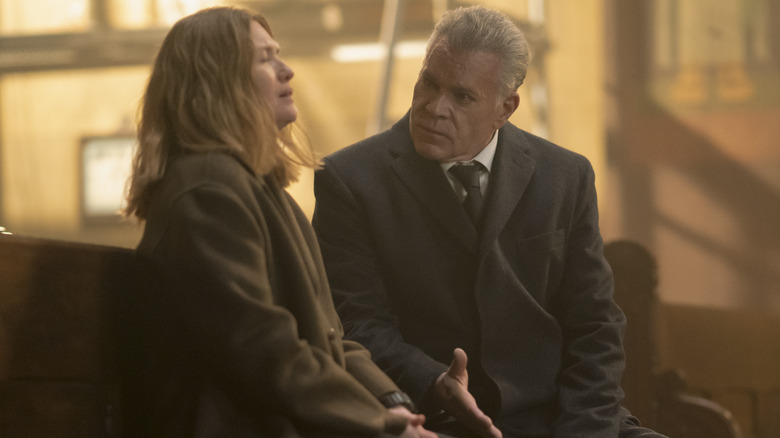 Amazon Studios
Do you think fans are going to be satisfied with how "Hanna" ends?
I don't remember what the ending was. We shot it a while ago, it seems.
Well, it didn't end well for you.
I'm sure they're going to be glad that I get my comeuppance. There's a finite end there that it's not left ambiguous.
Obviously your body of work speaks for itself, but are there any actors or directors that you'd love to work with that you haven't yet? Or anyone you're hoping to reunite with?
Yeah. I mean, I'd love to work with ... Oh, wait, what's his name? "There Will Be Blood" and ...
Paul Thomas Anderson.
Yeah, him, I'd really like to work with. There's a bunch of directors that I might not be able to come right off and think of it or say it because right now, I don't remember some of it, but definitely him. I'd love to work with Scorsese again or some of the other people that I've worked with.
On eating his own brain
One of your most unforgettable performances was in 2001's "Hannibal," because your character was fed his own brain. I know it was a long time ago, but what was it like working on that movie?
It was fun. The biggest challenge was, how do you react when somebody feeds you your brain? Ridley Scott and I were just, "So how should we do this?" And I had talked to some people and they said that there's a few brain surgeries that the person is awake and has to be awake because [of] whatever they're doing up in the brain. So I went and watched somebody do brain surgery. I kept behind them because it was kind of intense and the person was awake as they were doing it. So it gave me some insight in terms of what could happen.
"Hanna" Season 3 debuts globally on Prime Video on November 24, 2021.