Hanna Season 3 Release Date, Cast And Plot - What We Know So Far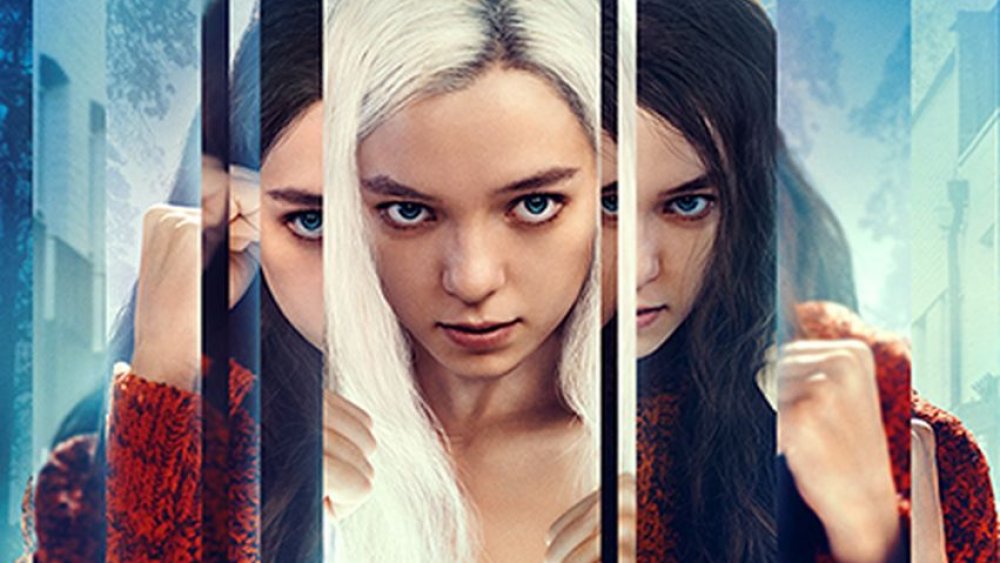 Amazon Studios
Some may have turned their nose up the idea of an episodic reimagining of the underappreciated 2011 action thriller Hanna, starring Saoirse Ronan and Cate Blanchett. However, as the show's second season strayed further and further from the plot of the film that inspired it, the series was able to fully assume an identity of its own. Those who've enjoyed the continuing saga of teen super-assassin Hanna (Esme Creed-Miles) got some great news on July 13: Amazon Prime is officially moving forward with Hanna season 3.
In a press release sent to Looper, Amazon Studios declared the second season of their original series had a "strong global launch," making it a no-brainer decision to quickly renew the series for another installment. Even though it hasn't been long since the premiere of the second season, we do already have some clues as to what the now-confirmed third season has in store for us.
Time to put our training to good use and deduce when we can expect Hanna season 3 to arrive, who is and isn't returning to the cast, and where the story might go after the wild season 2 finale.
What's the release date for Hanna's season 3 premiere?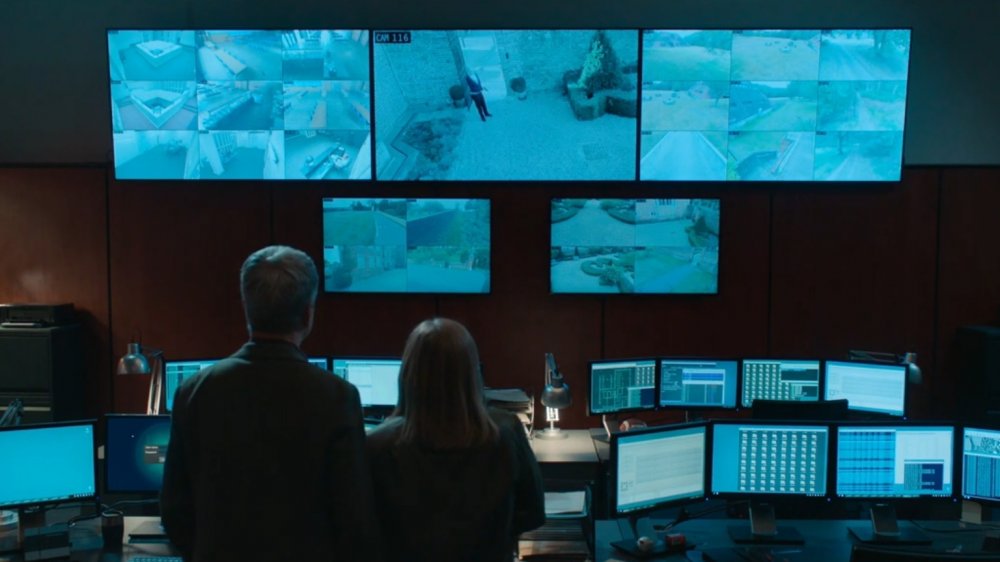 Amazon Studios
The official renewal of Hanna for another outing is exciting, but we'll still have to wait to learn exactly when the next season will drop on Amazon Prime. However, based on a few things we know about the show, we can make an educated guess about roughly when we can expect season 3 to arrive.
Amazon renewed the series just ten days after the premiere of season 2, which likely means they are eager to get the ball rolling on the next installment. While film and TV productions still remain in a precarious state, we're beginning to see other TV shows that film in Europe and the United Kingdom make plans to begin filming again by the end of the summer. Both seasons of Hanna filmed extensively all over the continent, so it's possible they won't encounter as many production delays as other shows this year.
There was a gap of a little over a year between seasons 1 and 2 of Hanna, and given everything we know, it seems likely that season 3 will premiere a year and some change from now. We're expecting to see Hanna season 3 dropping on Amazon Prime in late summer or fall of 2021.
Who's returning to the cast of Hanna for season 3?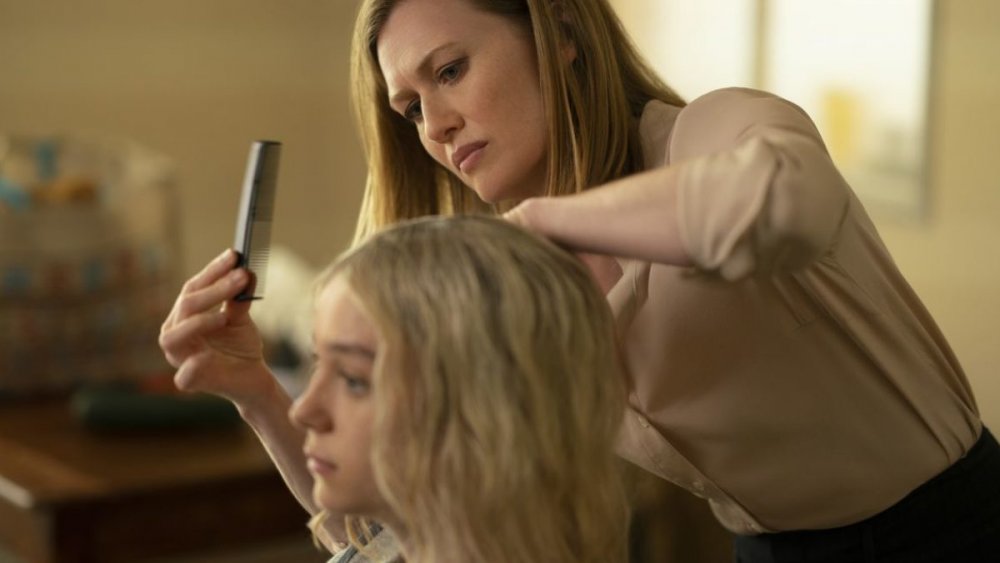 Amazon Studios
In the renewal announcement obtained by Looper, there weren't any specific bits of casting news for season 3 of Hanna. However, series creator David Farr did all but confirm that the series' stars will be returning: "I am also deeply indebted to Esmé Creed-Miles and to Mireille Enos for their continuing commitment and enormous talent as we take Hanna and Marissa into new and unexplored terrain."
That Creed-Miles and Enos will be back as Hanna and Marissa shouldn't surprise anyone after the season 2 finale. Other prominent cast members we're pretty certain we'll be seeing more of in the next season are Dermot Mulroney, Áine Rose Daly, and Cherrelle Skeete as John Carmichael, Sandy, and Terri Miller, respectively. The end of their storylines felt as though the characters were being teed up to play a significant role in the next season.
Someone we're not expecting to see in season 3 is Yasmin Monet Prince, who plays Clara. Although Clara was very much alive at the end of the season 2 finale, her storyline of wanting to reunite with her mother came to a conclusion when we saw the two women finally embrace toward the end of the episode. Unlike the other living characters, Clara's storyline had a real feeling of finality to it.
What we know about the plot for season 3 of Hanna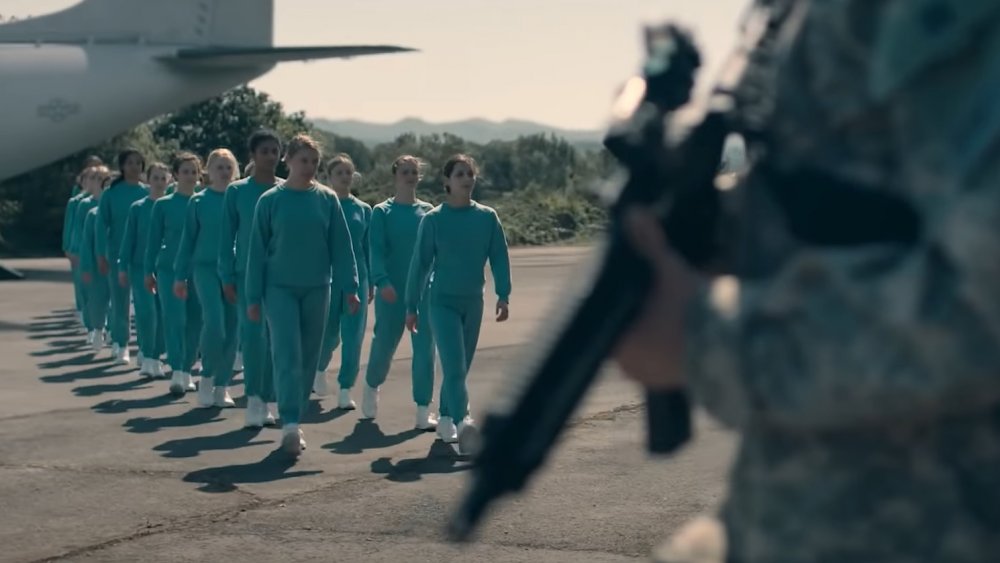 Amazon Studios
In many ways, season 2 of Hanna felt drastically different from where we started things back in the first season. One of the biggest evolutions we've witnessed on the show is the relationship between Hanna and Marissa. Although they started the series on opposite sides of a fight, they now seem poised to help each other infiltrate the shadowy CIA program, UTRAX.
In an interview with Collider, Farr implied that the inner workings of UTRAX would come into play in the show's next season: "It's very clear, without spoiling the story, that there's a sense with which we know more about [UTRAX's] intentions than we did at the beginning of the season, and we are interested in how that could play out."
Carmichael appears to be along for the ride, though it seems doubtful that he'll fully cooperate with Hanna and Marissa. Another major thorn in their side could be Sandy. We've already seen how ruthless and cunning the young assassin can be, and how loyal she is to the higher-ups at UTRAX. With her working against Hanna and her allies, things could get ugly.
Exactly what all that will look like remains to be seen. Thankfully, we do now officially know that we have a third season and another chapter in the high-octane tale of Hanna to look forward to.