The Major Superhero Role Ray Liotta Regrets Turning Down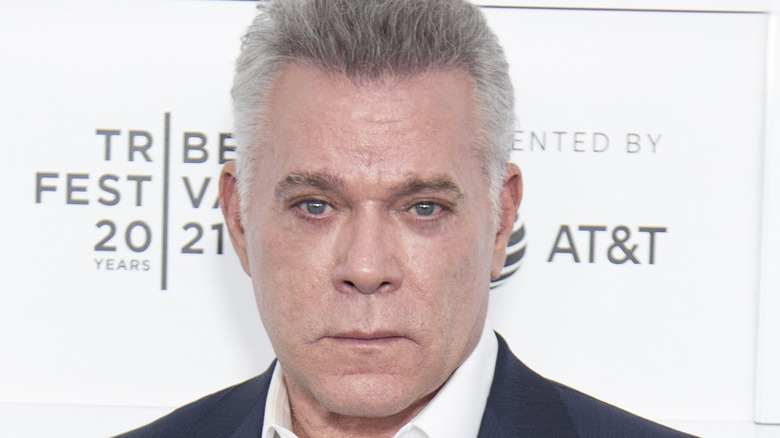 Santiago Felipe/Getty Images
Ray Liotta is known for his work in gritty crime dramas, often playing an antihero or a good-cop-gone-bad. The actor played a fictionalized version of New York City mobster Henry Hill in Martin Scorcese's critically acclaimed "Goodfellas," starred opposite Kurt Russell's sociopathic police officer in "Unlawful Entry," and shone amongst a star-studded cast in the Sylvester Stallone-led "Cop Land."
But that doesn't represent the entirety of his body of work. Before gaining a reputation for his neo-noir roles, the actor starred in the action-comedy "Something Wild" and played the ghost of famous baseball player Shoeless Joe Jackson in the Kevin Costner-starring fantasy-drama "Field of Dreams." Liotta has also lent his voice to popular video games like Grand Theft Auto and won an Emmy for his guest appearance on the long-running primetime medical drama, "ER". 
He's had a venerable career most actors would kill for, but it's always intriguing to consider what might have been. After all, Liotta's career could've taken a decidedly different turn had he chosen to pursue a different kind of role from what he was normally used to. Of all the roles he's taken on for the big and small screens, there's one in particular that Liotta regrets not exploring.
Ray Liotta got a call from Tim Burton to audition for the role of Batman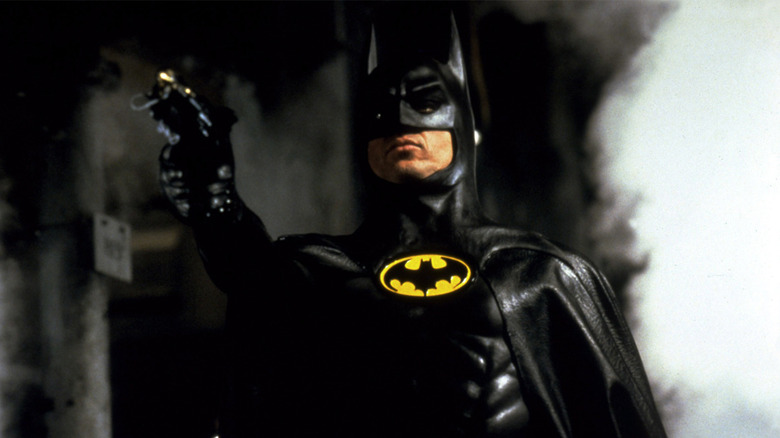 Warner Bros.
Playing Batman has become something of a badge of honor for actors. The same way numerous actors have taken on iconic roles like Hamlet and MacBeth, numerous actors have portrayed the Dark Knight over the years. It's an exclusive club, and one that frequently entices debates about who's the best Batman of all time. Interestingly enough, it's possible Liotta could've been part of those conversations had he chosen to take a meeting back in the 1980s.
In a 2016 interview with the Los Angeles Times to talk about his work on NBC's "Shades of Blue" — in which the actor starred as a dirty cop by the name of Lt. Matt Wozniak — Ray Liotta recounted the time his camp received a phone call from Tim Burton, who would go on to direct 1989's "Batman." In the mid-1980s, Burton gave Liotta's agent a call while the actor was filming "Something Wild" and asked if he would be interested in both meeting him and auditioning for the title role in his then-upcoming Batman movie.
"I think Tim Burton is a great, great director, and I always regretted not going and meeting him, just to talk," Liotta said. Superhero films weren't widely popular then and Liotta admitted that "It just seemed silly" at the time. The role ultimately went to Michael Keaton, who had just starred in Burton's "Beetlejuice" the year before and would reprise the role in 1992 for "Batman Returns."
Ray Liotta wasn't the only actor who missed out on playing Batman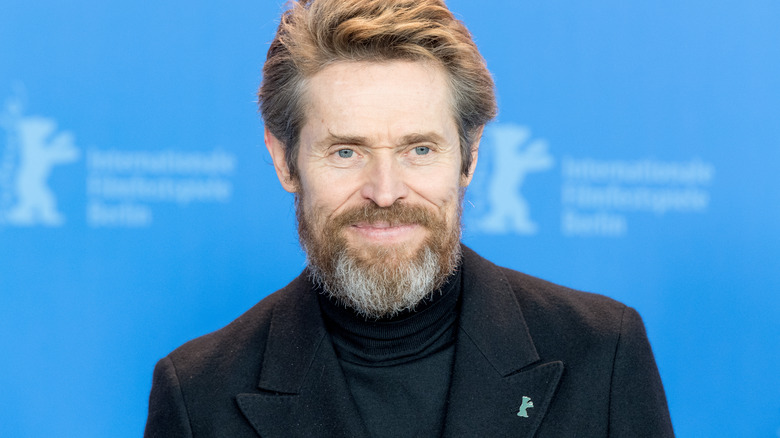 Cineberg/Shutterstock
Even though Ray Liotta wasn't too keen on playing Batman back in the '80s, it was still a highly coveted role. After all, Batman was still a household name at that point, and Tim Burton was one of the most promising up-and-coming directors. Suffice to say, plenty of actors likely auditioned for the role as the Caped Crusader, and fans will no doubt love ruminating on what might have been had the role gone to someone else other than Michael Keaton. 
Perhaps most intriguingly of all, Willem Dafoe was considered for the part of Bruce Wayne, a.k.a. Batman. Given his eclectic and provocative performances, it would be easy to assume that Dafoe would've been better suited to play Joker back in the day, but according to the actor in an interview with MTV News, he auditioned for the Dark Knight. He stated, "Very early, they talked to me about playing Batman."
It's unclear how far along in the casting process Dafoe got, but we do know someone else in contention for the part — "James Bond" actor Pierce Brosnan. According to Brosnan during a Reddit Ask My Anything, "I went and met with Tim Burton for the role of Batman. But I just couldn't really take it seriously, any man who wears his underpants outside his pants just cannot be taken seriously. That was my foolish take on it. It was a joke, I thought. But how wrong was I?"
These actors weren't alone in their audition processes. Mel Gibson was reportedly also sought after for the part, but according to E! News, he had to turn it down due to his commitment to "Lethal Weapon 2." These are all many intriguing what ifs, but ultimately, it's perhaps best the role went to Michael Keaton, who's still considered by many to be the definitive Batman.