Zootopia+: What We Know So Far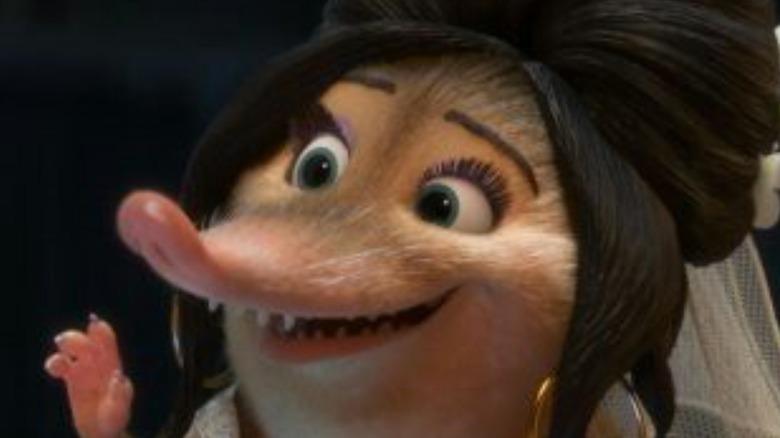 Disney+
"Zootopia" is a popular 2016 movie from Disney that featured elements of both comedy and buddy-cop genres, while also broadcasting a powerful message about inclusiveness and prejudice. "Zootopia" followed the fresh recruit Judy Hopps (Ginnifer Goodwin), the first rabbit to join the police force. She is originally met with hostility, but her persistence eventually ends up earning her a new fox partner and uncovering a vast species-supremacist conspiracy that keeps Zootopia in a state of fear, while elevating a certain sheepish politician to extreme amounts of power.
"Zootopia" was a huge success and currently maintains an impeccable 98% on Rotten Tomatoes. The film made over $1 billion worldwide (via The Numbers), and due to this success, Disney wanted much more of the city populated by anthropomorphic animals and ordered additional sequels and spin-offs. These will come in the form of a new movie, "Zootopia 2," as well as a brand new streaming show, "Zootopia+." Here's everything we know about the new Disney+ series, "Zootopia+."
When is the release date of Zootopia+?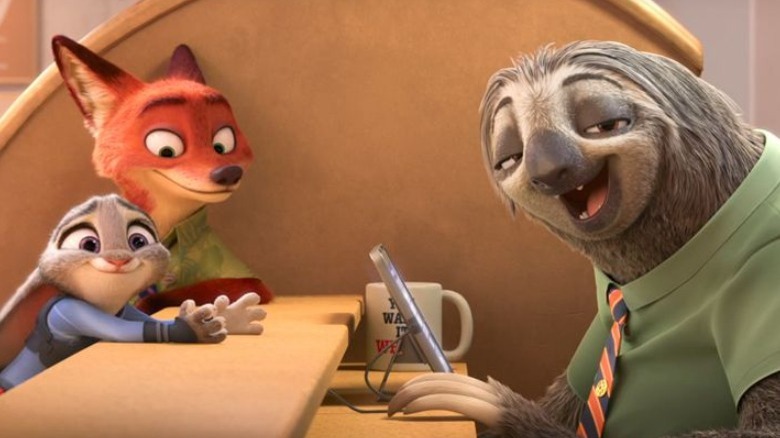 Disney+
"Zootopia+" was originally announced during Disney's Investor Day in 2020, with some of the original production team attached (via Comicbook). The television series will have both Trent Correy and Josie Trinidad as directors — the former being one of the original animators while the latter was one of the writers. As of this writing, "Zootopia+" does not have a confirmed release date.
What we do have though is a ballpark figure for the arrival of "Zootopia+." At the moment, "Zootopia+" is simply listed as being released in 2022, alongside another spin-off streaming show, "Baymax!." The general production of television shows tends to be around two years, and considering that "Zootopia+" was announced in 2020, it makes perfect sense for the series to become available on Disney+ in 2022, barring any release delays related to the ongoing pandemic. The series will release directly onto the streaming service, and it will likely have a staggered release window, much like the other shows on Disney+.
Who are the characters in Zootopia+?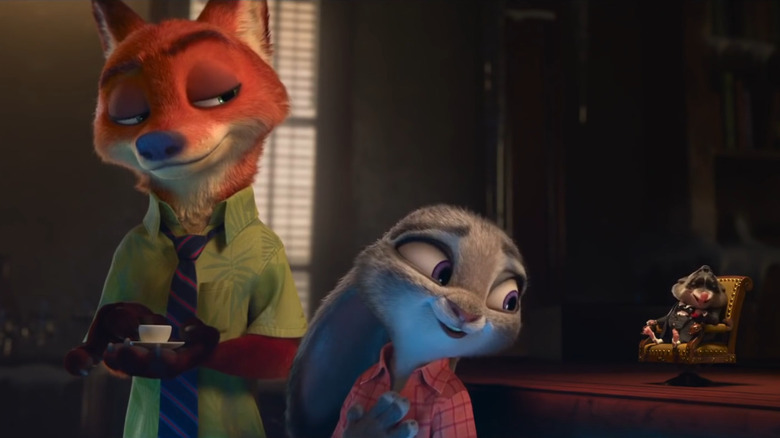 Disney+
The original cast of "Zootopia" consisted of Judy Hopps (Ginnifer Goodwin), Nick Wilde (Jason Bateman), Dawn Bellwether (Jenny Slate), Chief Bogo (Idris Elba), Mayor Lionheart (J.K. Simmons), and Gazelle (Shakira). "Zootopia+" may feature appearances from any one of these characters, but the show itself will focus on some of the other characters in the wide world of "Zootopia." These may include Flash (Raymond S. Persi), the fastest sloth at the DMV, or his coworker Priscilla, another three-toed sloth played by real-life sloth aficionado Kristen Bell.
The world of "Zootopia" is rich and creative, and we may also see Yax (Tommy Chong), Duke Weaselton (Alan Tudyk), Benjamin Clawhauser (Nate Torrence), and Fru Fru (Leah Latham). Fru Fru is the daughter of Mr. Big (Maurice LaMarche), and they are a family of arctic shrews that dabbles in organized crime. But Judy is the godmother of Fru Fru's child and the inspiration for her name. Of course, with such an expansive and colorful world, we are sure to see several new characters as well.
What is the plot of Zootopia+?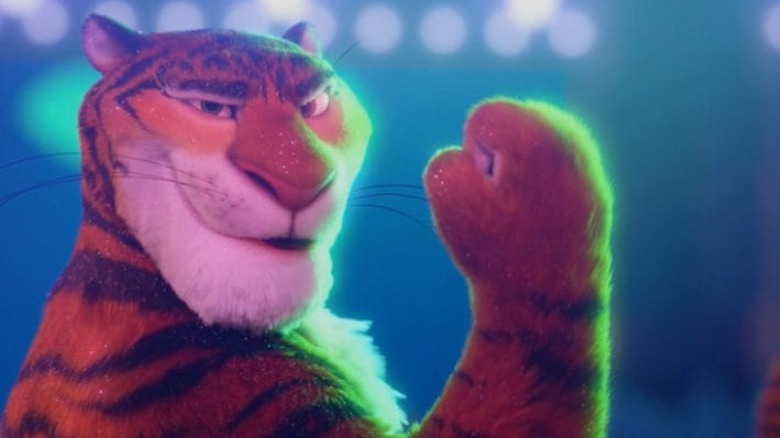 Disney+
The plot of "Zootopia+" is that of an anthology series, and each episode will follow different members of the society of animals. At the moment, we know that we will definitely get to see more of the mafia-like arctic shrew family of the Bigs, dancing tigers, and even the fan favorites of the sloths at the DMV. If anything, it looks like "Zootopia+" aims to further expand the lore, history, and characters of the soon-to-be franchise.
The city itself in "Zootopia" contains several different diverse climates and locales, tailored to the specific species that live there. We could see several stories play out in each area, and due to the presence of the Big family, we know that we will probably see Little Rodentia, a significantly smaller area in terms of scale and one built for the very smallest of citizens. "Zootopia" is loved by fans of all ages, and new additions to the world building will be certainly welcomed with open arms/paws/hooves.