Tom Holland Has His Eye On This Iconic Role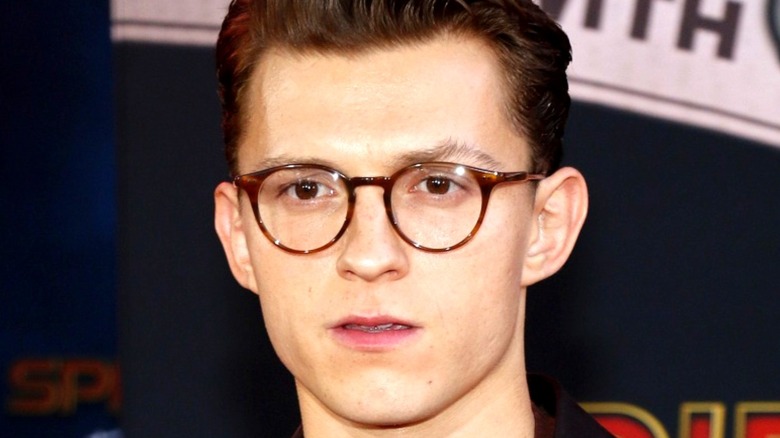 Tinseltown/Shutterstock
While it's unlikely that Tom Holland does actually possess some form of "spider-sense," his ability to manage his current workload certainly suggests that he might. In addition to starring as the lead in one of the most anticipated movies of 2021 with "Spider-Man: No Way Home," Holland's also going to be starting 2022 with a globe-trotting adventure as PlayStation icon Nathan Drake in "Uncharted." With so many massive projects already under his belt, is there really any room for him to take on another well-known franchise? Maybe not, but it looks like he may have his eye on being the next actor to play one of the most iconic roles in cinema history.
It's a job that has only been handed to a few lucky stars over the years, one that requires that its actor deliver plenty of believable action moments and thrills, while simultaneously staring down iconic villains with a super smug grin on their face the entire time. As luck would have it, the position just happened to open up this year following the departure of its former occupant, Daniel Craig, in "No Time To Die." 
That's right, according to his best friend in the "Spider-Man" films, Holland has his sights set on becoming the next 007.
Tom Holland has talked about playing James Bond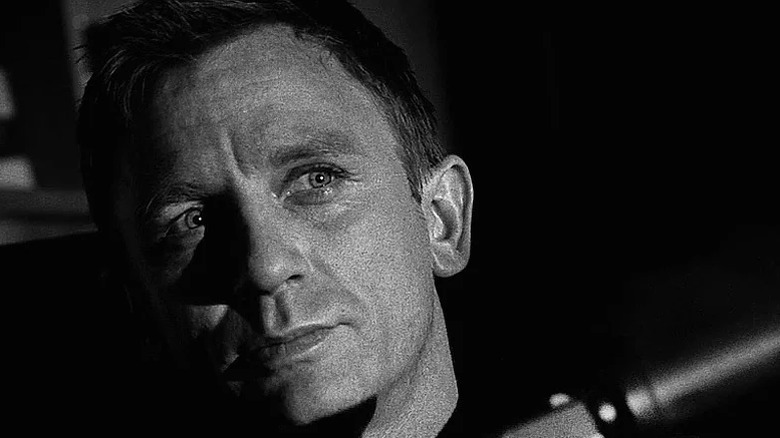 Sony Pictures
Speaking to GQ, Jacob Batalon, who plays Peter Parker's best pal, Ned, in Marvel and Sony's "Spider-Man" films, has confirmed that he's had a number of conversations with Tom Holland about the legendary big-screen spy, James Bond. In the interview, Batalon revealed that Holland "talks about being James Bond a lot." How much is "a lot" exactly? It's unclear, but Batalon did reiterate his previous comment, adding, "A lot a lot."
While Holland himself hasn't revealed his interest in the role in interviews, his version of the character would undoubtedly be a significant diversion from the type of Bond we've had in the past. To date, one-time 007, George Lazenby, is the youngest actor to take on the role (via Smooth Radio), starring in "On Her Majesty's Secret Service" when he was just 29-years old. That's four years older than Holland is right now.
Of course, we'll have to wait to see if Holland actually has anything to say about the role, but given that he seems to be trying to keep quiet about just about everything at the moment, don't be surprised if he doesn't make any 007-related comments any time soon. But, for now, consider us shaken, stirred, and a little intrigued at just the mere thought of him playing cinema's most iconic spy.