Game Of Thrones Season 7 Poster Features The Night King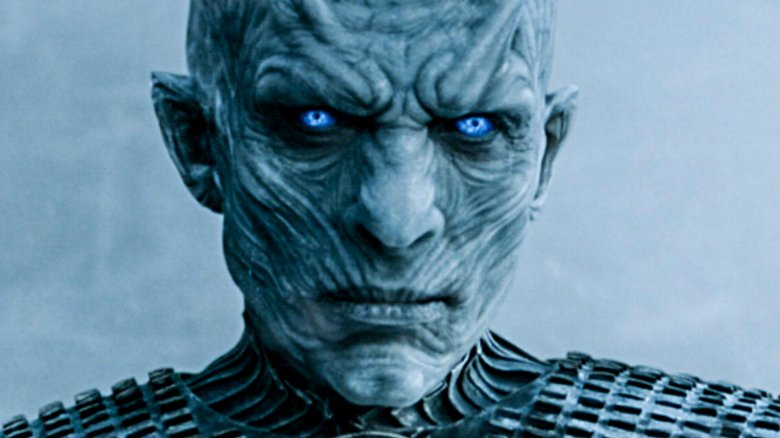 In case nobody told you, winter is coming to Westeros. Finally. 
Although details about the seventh season of Game of Thrones are still tightly under wraps, this week has seen an influx of teasers. First, there was a batch of new photos from the set (including one that shows how big the dragons have become since we last saw them), and now HBO has unveiled new official key art, which is downright chilling.
The poster (revealed in the tweet below) features the Night King, who seems poised to take on a much bigger role in season 7 along with his army of undead White Walkers. While Cersei (Lena Headey) definitely has sinister motives, she seems like a legitimate Miss America contestant next to the Night King, and now that the White Walkers are about to descend upon the North, we're going to find out that the winter everyone has been talking about will bring more than snow.
#GoTS7 begins 7.16 on @HBO. #GameofThrones pic.twitter.com/N3L2HJuEnZ

— Game Of Thrones (@GameOfThrones) May 23, 2017

It might not take all that long to find out, either. The showrunners and cast recently said that season 7 will move much more quickly than previous seasons, with more action coming at a faster pace. 
There are only seven episodes in the upcoming season, which premieres July 16, so we'll have to enjoy it while we can. Until then, check out everything we know about the season so far.