Game Of Thrones Season 7 Photos Reveal One Huge Dragon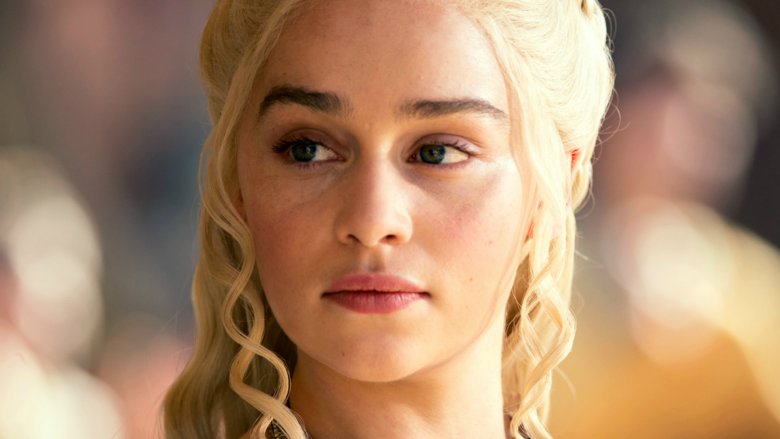 HBO
Summer isn't even officially here yet and we've never looked forward to winter so much.
The seventh (and second-to-last) season of Game of Thrones is set to premiere July 16, and while details are harder to come by than Valyrian steel, Entertainment Weekly has posted a batch of new photos (below).
The majority of the photos find the cast and crew behind the scenes during production of the upcoming season, but there's also an incredible shot featuring Daenerys (Emilia Clarke) atop one of her dragons in the middle of fiery mayhem. The reports were apparently true: the dragons really are the size of jets this year. 
The other photos show Jon Snow (Kit Harington) either returning to or leaving Winterfell; Queen Cersei (Lena Headey) on the Iron Throne alongside Jaime Lannister (Nikolaj Coster-Waldau); and Brienne of Tarth (Gwendoline Christie), Tormund Giantsbane (Kristofer Hivju), Littlefinger (Aidan Gillen) and Sansa Stark (Sophie Turner) on the Winterfell set.
While we try to wait for the new season, take a look at everything we know about it so far.