Hanna TV Series On The Way At Amazon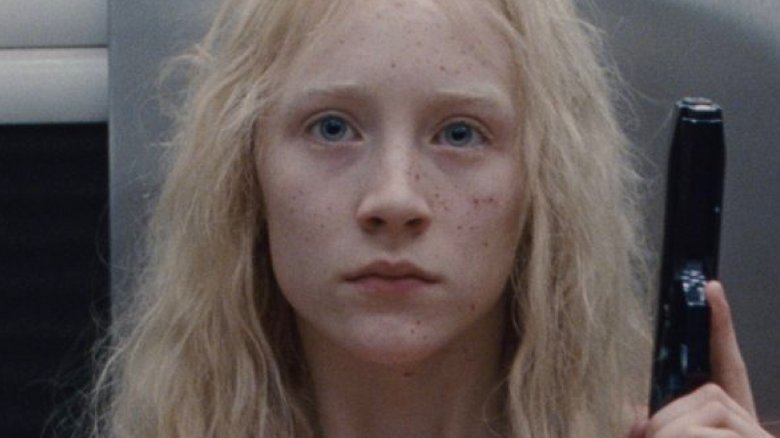 Hanna the child assassin is returning to the screen, this time in an Amazon series. Variety reports that the streaming service has ordered a TV adaptation of the 2011 hit movie of the same name, which starred Saorise Ronan as a young girl trained by her ex-CIA operative father (Eric Bana) to be a killing machine. 
The film's co-writer David Farr will write the script for the series; the movie's director, Joe Wright, though, will not be involved. The series is described as a high-concept thriller and coming-of-age drama, following the young protagonist as she flees from a CIA agent hunting her and tries to unearth the truth of who she is. 
"From the moment [executive producer] JoAnn Alfano and I saw Hanna it was evident that the film would make an incredible TV series," said Michael Edelstein, president of NBCUniversal International Studios, in a statement. (via The Hollywood Reporter) "Fortunately, David Farr felt there was more Hanna story to tell and wanted to revisit this extraordinary world. We're excited to be in business with David, [and executive producers] Marty Adelstein and Becky Clements, who share our passion for this compelling story. The team at Amazon have been incredibly supportive, and we are delighted this show will air on a platform that continues to generate exceptional content."
"I am delighted to be able to return to the Hanna story," added Farr. "Joe Wright's movie was dazzling, but inevitably there were certain elements that a feature-length film wasn't able fully to explore. It's a pleasure therefore to be able to revisit the material in a longer format and take Hanna into whole new physical and emotional worlds. Amazon has shown such passion for the project and is the perfect home for Hanna."
There is no word yet on who will star in the drama or when it will premiere. Hanna is one of a number of high profile releases coming to Amazon in the coming years, including a Jeff Goldblum and Danny DeVito comedy, the surreal superhero series The Tick, and the Philip K. Dick adaptation Electric Dreams, starring the likes of Geraldine Chaplin, Steve Buscemi, and Greg Kinnear. While we wait for Amazon's exciting new shows to premiere, see some of the service's best exclusive releases.