Steve Buscemi To Star In Philip K. Dick Anthology Series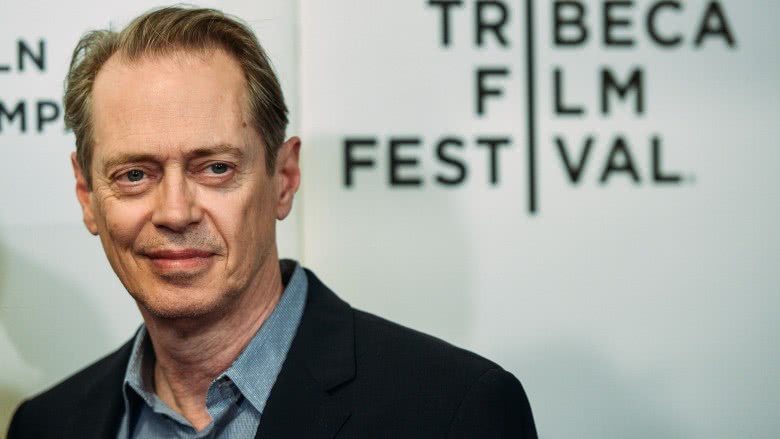 Getty Images
He's worked with the likes of Quentin Tarantino and the Coen brothers, and now Steve Buscemi is joining forces with Bryan Cranston to bring Philip K. Dick's Electric Dreams to the small screen.
Based on the short stories of the titular sci-fi writer, Electric Dreams will be a ten-part anthology series that promises to venture into some pretty weird places. After all, Dick was the troubled visionary behind mind-bending works like The Man in the High Castle, Do Androids Dream of Electric Sheep?, Ubik, and A Scanner Darkly.
According to The Hollywood Reporter, Buscemi is set to play in an episode called "Crazy Diamond." Details are sparse, but we know the Big Lebowski actor will get sucked into some sort of crime with "an attractive but synthetic woman." Plus, the episode is described as "the ultimate comic film noir nightmare." Seriously, you can stop right there. You had us at "Buscemi."
As for Cranston, he's working with Amazon as an executive producer, but don't worry. The one who knocks will definitely be making an appearance in the show. In addition to starring Walter White and Nucky Thompson, Electric Dreams will feature Greg Kinnear, Timothy Spall, and Geraldine Chaplin, not to mention the likes of Benedict Wong, Jack Reynor, and Mireille Enos.
But what about the rest of the episodes, you ask? Well, they'll be adapted by various writers who've penned films like National Treasure and Pacific Rim, and the plot descriptions are all pretty crazy. For example, Kinnear will be in an episode about a son trying to protect his mom from an alien invasion. According to Deadline, Wong will appear in a story about two shady guys involved in the space tourism industry who think Earth is just a myth. And then Spall will show up in an episode as a man wondering why so many people are taking a train to a town that shouldn't exist. Basically, it sounds like we're all in store for some creepy fun.
Philip K. Dick's Electric Dreams will be distributed internationally by Sony Television, and it will initially premiere on Channel 4. And while you're waiting to see what kind of trippy stories Cranston and Buscemi have planned, be sure to check out our list of TV shows that you should never watch alone.