The Real Reason This Fifty Shades Actor Wants To Join The MCU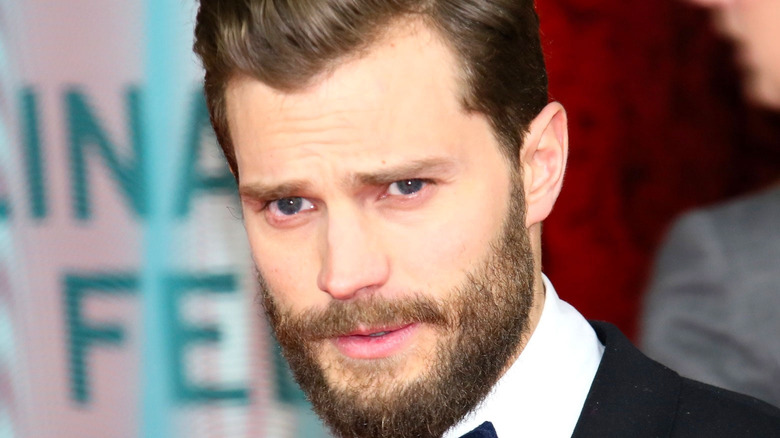 Denis Makarenko/Shutterstock
There's a great sense of irony about the Marvel universe expanding, given that we're probably about four films away from running out of Hollywood stars to appear in them. Having recently resorted to going back through their cast list with Gemma Chan playing not one but two characters in the MCU up to this point, it's a source of great curiosity regarding who the studio has their eye on next.
That's not to say we haven't had great picks over the years. There's no doubt that some exciting names have been added to Kevin Feige's ensemble over the past year or so, from the recently praised Hailee Steinfeld in Disney+'s "Hawkeye," to the unexpected Will Poulter as Adam Warlock for "Guardians of the Galaxy Vol. 3." 
Now a report from the New York Times reveals that Jamie Dornan could be on the road to the MCU, at some point ... and if he does, it'll be for totally understandable reasons.
Dornan puts his family first when it comes to the MCU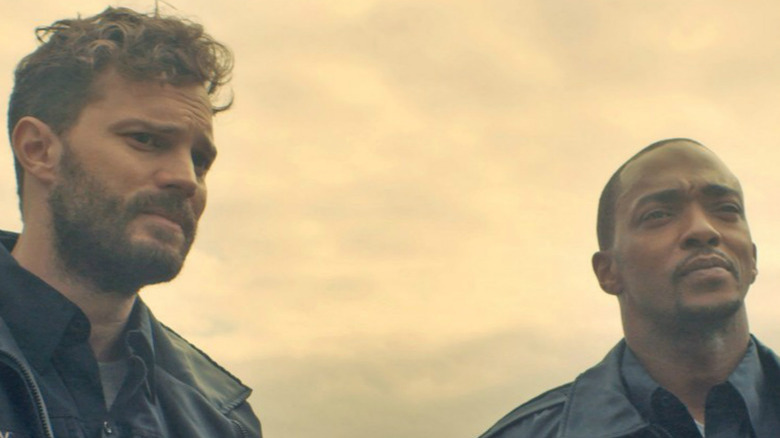 Well Go USA Entertainment
While promoting his new film "Belfast" from "Thor" director Kenneth Branagh, Dornan confirmed that he had spoken with Feige about joining the multi-billion dollar franchise. He said, "I'm more ambitious than I've ever let on before," to the New York Times. Now a family man, he explained, "it's like a necessity to deliver and provide, very caveman-esque: I must succeed for these precious little people. Also, since my dad died, it's lit this extra fire within me, this extra burner of wanting to succeed."
It'd be a safe bet that if he did get a role in the Marvel monster enterprise, it would undoubtedly allow him to provide. It'd also guarantee a film for all the family instead of his other famous roles like in the "Fifty Shade" franchise or starring alongside Gillian Anderson in the hit TV show "The Fall." 
The only question to ask, then, is where Dornan could end up. At first glance, he looks like he'd be a good fit for Reed Richards in the eagerly-anticipated "Fantastic Four" film. Or perhaps he could land the role originally suggested by his Synchronic co-star, Anthony Mackie, and pick up the calling card of Remy LeBeau aka Gambit whenever the MCU reboots the "X-Men" franchise. For now we can only watch this expanding space and see if Dornan turns up in it some time soon.