The Marvel Character Anthony Mackie Wants Jamie Dornan To Play - Exclusive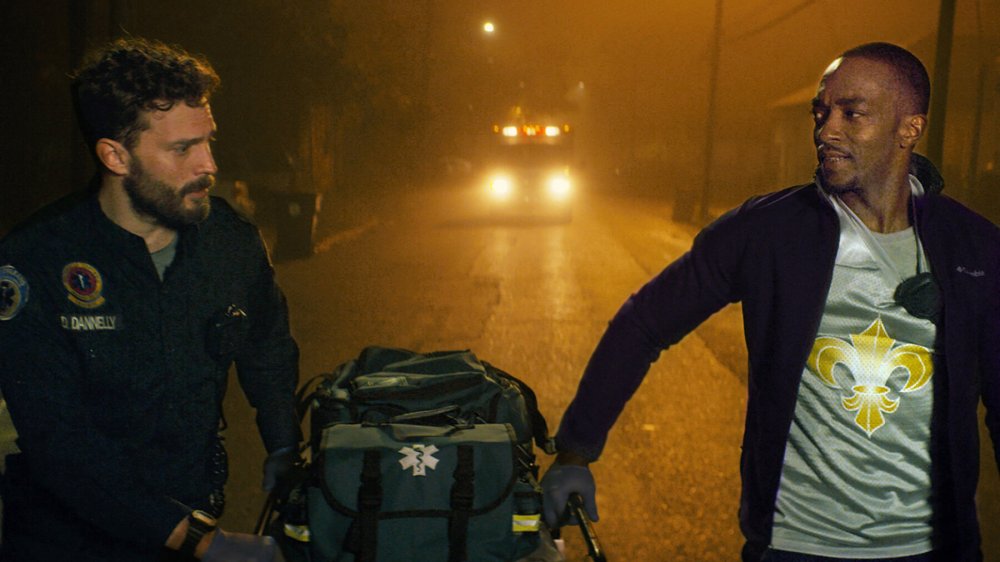 Well Go USA Entertainment
While there aren't any superhero disguises or secret identities in the new sci-fi thriller Synchronic, Anthony Mackie and Jamie Dornan star as EMTs — a position even more heroic than superheroes by 2020 standards. After witnessing a disturbing amount of disappearances caused by a new designer drug called Synchronic, Mackie's Steve Denube makes a slew of sacrifices to help his best friend, Dennis Dannelly (Dornan), put the pieces of his struggling marriage back together. While Steve battles his own demons, he fights through time jumps to discover the secret to the drug's mysterious properties while attempting to save his best friend's daughter. 
The film has all of the makings of a blockbuster superhero flick, with its sci-fi twists and turns and heroic protagonists. It's only natural, then, to wonder if Dornan would ever consider donning a super-suit and joining Mackie, who currently plays Sam "The Falcon" Wilson (and will soon pick up Captain America's shield) in the Marvel Cinematic Universe. 
Looper spoke to Mackie and Dornan for an exclusive interview in which Dornan revealed his lack of superhero knowledge — and Mackie took it upon himself to cast his co-star in an epic Marvel role we haven't yet seen in the MCU. 
Anthony Mackie, casting director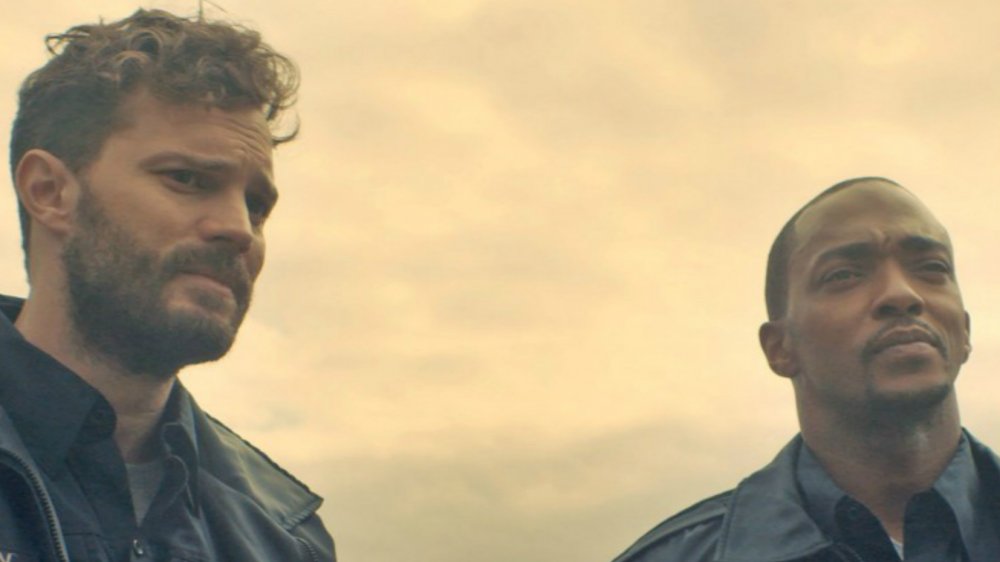 Well Go USA Entertainment
When asked if there are any MCU characters he would like to take on, Dornan admits, "I don't know a lot about that world." While Mackie struggles to hold back his laughter, the 50 Shades star shrugs, "I have to say I honestly don't, I'm terrible."
"You could be Gambit," Mackie proclaims. "He's from New Orleans." Given that Mackie is from New Orleans and Synchronic was filmed in the city, it would be a fun way to pay homage to the bond between the two actors. 
Dornan seems ready to hop on a plane and start filming, joking to Mackie, "Do you have the power? Was that like an official offer to be Gambit? I might've misread that."
"I would write that down for you," Mackie assures him. "I think you would be a great Gambit. You even look like Gambit — you grow your hair out a little bit. Spike it up. Right?" Dornan, for his part, is ready to accept the challenge. "You have to do a Louisiana Bayou accent, though," Mackie adds. 
Dornan brushes off the dare, firing back, "Easy. Give me five minutes."
The trials and tribulations of Gambit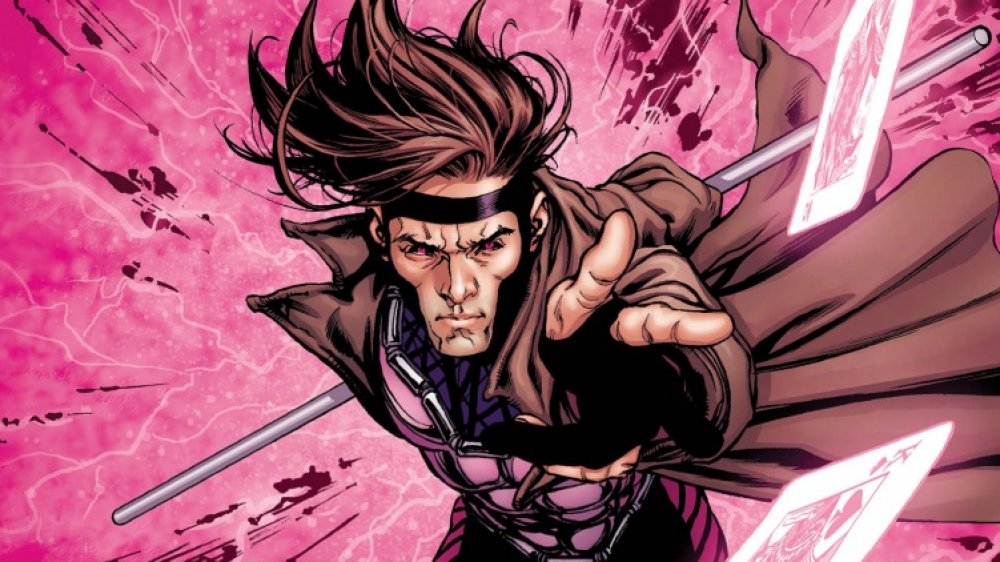 Marvel Comics
Multiple actors, including Chris Potter and Tony Daniels, have voiced Gambit across a number of animated projects. Taylor Kitsch even took on the live-action role in X-Men Origins: Wolverine. Sadly, the explosive card player never made the big-screen bang creators were hoping for — but not for lack of trying. Channing Tatum was in talks to play the titillating antihero in a Gambit film for years, but the solo project never made it to production. After years of uncertainty, Disney's purchase of 20th Century Studios (and the cinematic X-Men) seems to have squashed the idea entirely. Still, the new regime leaves an opening for a new actor to take on the role for future phases of the MCU. Maybe Gambit is in the cards for Dornan after all.
Mackie, set on Dornan playing Gambit, brushes off the suggestion that Dornan play Falcon when Mackie transitions to Captain America. "Nah, he couldn't. There's so much legacy in the Falcon that it would hurt." Falcon has to stay clear for Mackie's role in the Disney+ series The Falcon and the Winter Soldier, anyway — with Mackie starring alongside Sebastian Stan's Bucky Barnes.
Synchronic is playing in select theaters and drive-ins now, but fans will have to wait until 2021 to watch The Falcon and the Winter Soldier.