Will Poulter Shares His First Thoughts On Joining Guardians Of The Galaxy 3 As Adam Warlock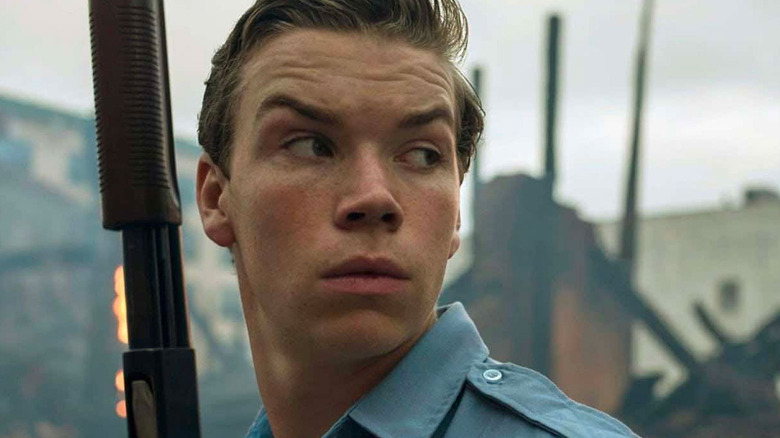 Annapurna
Ever since it was hinted at in "Guardians of the Galaxy Vol 2," fans of the MCU were eager to see who was set to take the job as one of the most powerful beings in the universe: Adam Warlock. After much speculation and various names being thrown around the cosmos, we now know that the duty will fall to British "Detroit" and "The Revenant" star Will Poulter, who is set to make an appearance in "Guardians of the Galaxy Vol 3."
The news broke last week and was verified by "Guardians of the Galaxy" director himself, James Gunn, sending fans into a frenzy. Being the respectable new addition to the franchise, Poulter followed the announcement up on Twitter with a reply saying, "Thank you, James. It's a genuine [honor] to play this role and to work with you. I'm very excited to get to work." Now, it looks like the calm and collected route is one Poulter's sticking with after the actor was recently caught on the red carpet during the London Film Festival. As far as post-MCU announcements go, he handled it pretty well.
Poulter is prepping to flex in the MCU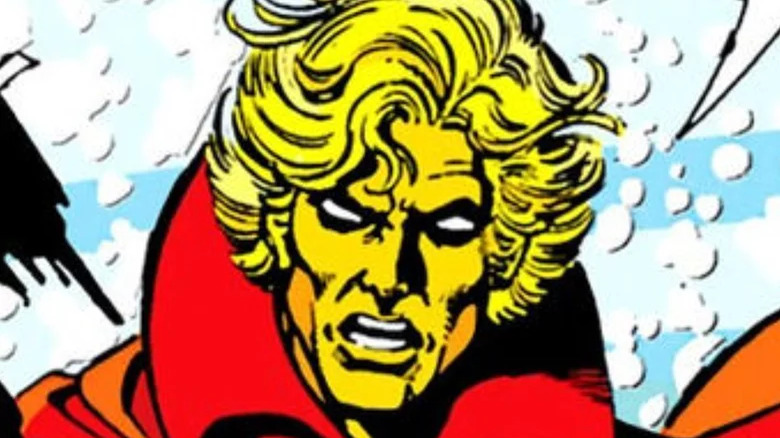 George Perez/Marvel Comics
Speaking to FlipYourWig, Poulter expressed his enthusiasm for his upcoming role and the vast group of talent he's now joined. "I feel very, very lucky and very honored to [have] been welcomed into the Marvel family," said Poulter. "Particularly into a franchise like Guardians of the Galaxy, which I regard to be incredibly creative and very, very unique. And James Gunn's someone I really, really admire. So, I feel very lucky."
Given the heroes and villains that have made their way in and out of the franchise over the years, Poulter was asked if he was "ready to flex" alongside some of the enormous names he'd be working alongside with. That's one thing he seems prepped for, replying with, "I better get ready, I guess. I better get ready... Working on it, working on it."
For now, we can only wait to see how that flex will look when he dons the golden skin of The Sovereign for "Guardians of the Galaxy Vol. 3," which has just started filming. Thankfully, Gunn himself also confirmed recently that, unlike many MCU movies that have had a release date adjustment, "Vol. 3" won't be getting the same treatment. You can expect to see Poulter joining the ranks alongside Star-Lord and company when the "Guardians of the Galaxy Vol. 3" arrives May 5, 2023.