Here's Why NCIS: New Orleans Was Worse After Chris LaSalle Left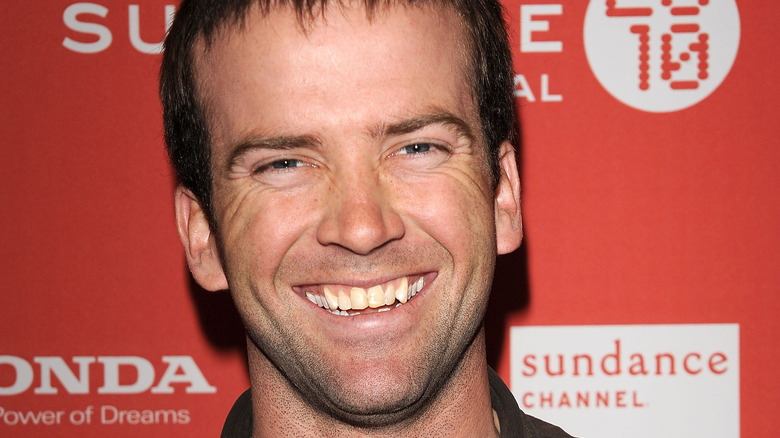 George Pimentel/Getty Images
For longtime fans of the police procedural "NCIS: New Orleans," the sudden death of agent Chris LaSalle (Lucas Black) in the 6th season was, to put it mildly, a shattering blow. As an original cast member on the show from its debut in 2014, the loss of Black's enormously popular character sparked immediate and outraged responses from many viewers.
The truth is, "NCIS: New Orleans" ran for a total of seven seasons on CBS. Any series lasting that long on network TV is bound to lose characters, including founding cast members who form strong, sometimes emotional bonds with audiences over the years. In fact, a fan on Twitter made their feelings clear when LaSalle's survival was jeopardized but before his eventual fate was known, writing, "I swear if you die I'm never watching this show again!" And while viewers recognize that fluctuating cast rosters are inevitable on any multi-season series, that doesn't alter the general fan consensus that "NCIS: NOLA was decidedly worse after Chris LaSalle was killed off.
Fans felt LaSalle was too essential to lose
Judging from the majority of comments online, it seems that many "NCIS: New Orleans" devotees thought LaSalle's character was too integral to the series for it to continue without him. Posting on Twitter, user @fredwalton216 said the series took a fatal misstep when it killed off Black's character, writing, "NCIS: New Orleans really didn't recover from the departure of Lucas Black, who played Special Agent Christopher LaSalle." "NCIS: New Orleans" fan @ts4bama13 tweeted their agreement that the show lost something irreplaceable when LaSalle was written off the series. "I can't believe you are gone from NCIS. Your character made the show. I don't want to watch without you on it. I was really thrown for a loop. Lucas Black aka LaSalle you are going to be GREATLY missed. NCIS NOLA will not be the same," they wrote. 
Another user felt the show's ratings suffered from his exit, and also noted the reason Black himself gave for leaving the show: "Lucas Black was great as LaSalle... ratings probably went down when Black left to spend more time with his family." And as posited on Reddit by u/The_Match_Maker, the absence of LaSalle actually left the series without meaningful direction. "The show seemed to lose its way after Lucas Black left," they grumbled.
In other words, there appears to be plenty of fan sentiment that "NCIS: New Orleans" was worse after Chris LaSalle said goodbye to the Big Easy.