Here's How Scott Bakula Really Feels About The End Of NCIS: New Orleans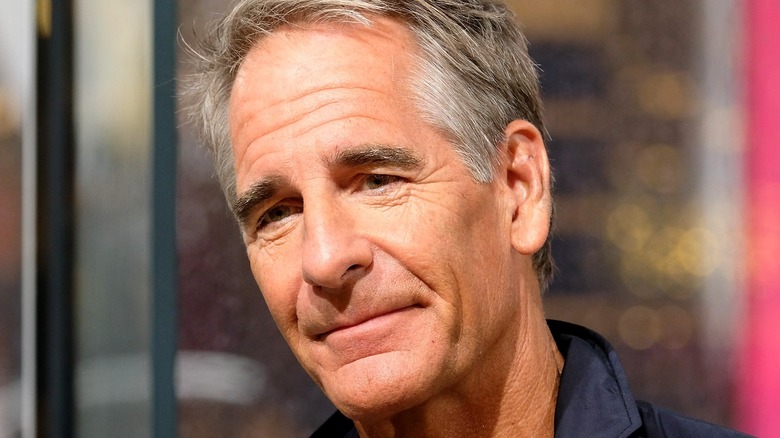 CBS
"NCIS: New Orleans" ended its run with wedding bells — literally, as it featured a rollicking but emotional ceremony between Special Agent Dwayne Pride (Scott Bakula) and lawyer Rita Devereaux (Chelsea Field). There were also portends of things to be, as Connor (Drew Scheid), Pride's teenage son with criminal doyenne Sasha Broussard (Callie Thorne), appeared at the reception and expressed concerns about he might not be able to outrun his mother's long legacy of dirty deeds. It was an emotional end, true to the TV show's seven-year run, and left viewers confident that good things were ahead for Loretta Wade (CCH Pounder), Sebastian Lund (Rob Kerkovich) and Patton Plame (Daryl "Chill" Mitchell). Fans were also thrilled that Hannah Khoury (Necar Zadegan) and Quentin Carter (Charles Michael Davis) finally got together officially, and that Tammy Gregorio (Vanessa Ferlito) came out to her mother.
However, now that it's all over, how does Scott Bakula feel about the end of the show — and the legacy of Dwayne Pride — after seven seasons of playing him? 
Scott Bakula called parting from his role a "bittersweet" event
CBS
Scott Bakula, as longtime TV viewers know, is no stranger to saying goodbye — particularly when it comes to closing the book on a beloved TV series. The actor is still fondly remembered for his five seasons as the time-hopping do-gooder Sam Beckett in "Quantum Leap" (which was canceled after five seasons), and he also starred as Captain Jonathon Archer in four seasons of "Star Trek: Enterprise." 
In regard to "NCIS: New Orleans," Bakula described the series' ending as "bittersweet" in an interview with TV Insider, when talking about his final day of shooting the show. "We shot 16 episodes and are proud of the season, but it was goodbye — and from a distance," he said, referring to the series filming its final season under social distancing regulations due to the Covid-19 pandemic. 
One thing is for sure: he'll definitely be keeping in close touch with one of his co-stars. Bakula and Chelsea Field have, according to TV Insider, been married since 2019. However, the actor definitely indicated he'll miss shooting on location in Louisiana. "The city got in my blood!" he said, adding, "it's hard to leave. We kind of had the key to the city; everybody knew me and I appreciated being able to pat every cop I walked by on the shoulder and say, 'Hey, how you doing?'" He expressed interest in returning to New Orleans to film. Bakula also expressed admiration for the character's "love for New Orleans and the people. The stories were always amazing," and clearly, he feels very positive about his years on the show.
The best experience from the whole thing? "Being in the middle of the Mississippi River, captaining a tugboat!"