The Longest Running TV Shows In History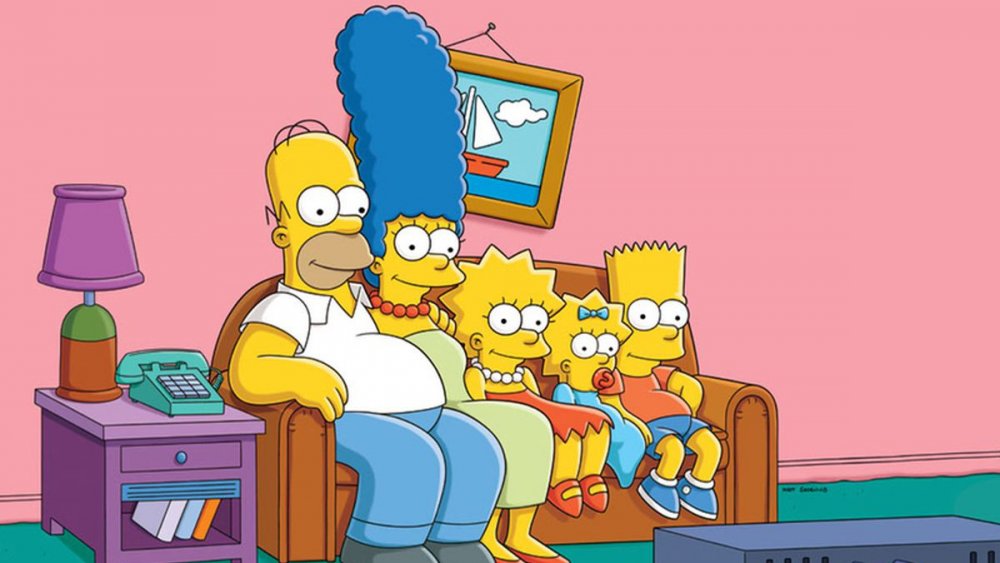 The 21st century has brought with it many shifts in the landscape of television as a medium. The rise of streaming has meant that broadcast networks have suffered declining ratings, and the age of "Peak TV" means that there are more shows to watch across various platforms than ever before. That has several implications, but one of the most prominent is that shows simply don't last as long as they used to.
That's not true across the board, but in many cases these days, five seasons of a series is considered a good run. In the past, a show could easily run for ten years and still press on into a second decade. Even then, though, it was still rare for even the biggest hits to make it all the way to the 20-year milestone. These are the shows that beat the odds. From scripted series that managed to log more than 30 seasons to talk shows that have persisted longer than some human lifespans, these are the longest-running TV series of all time (mostly) in the United States.
The Simpsons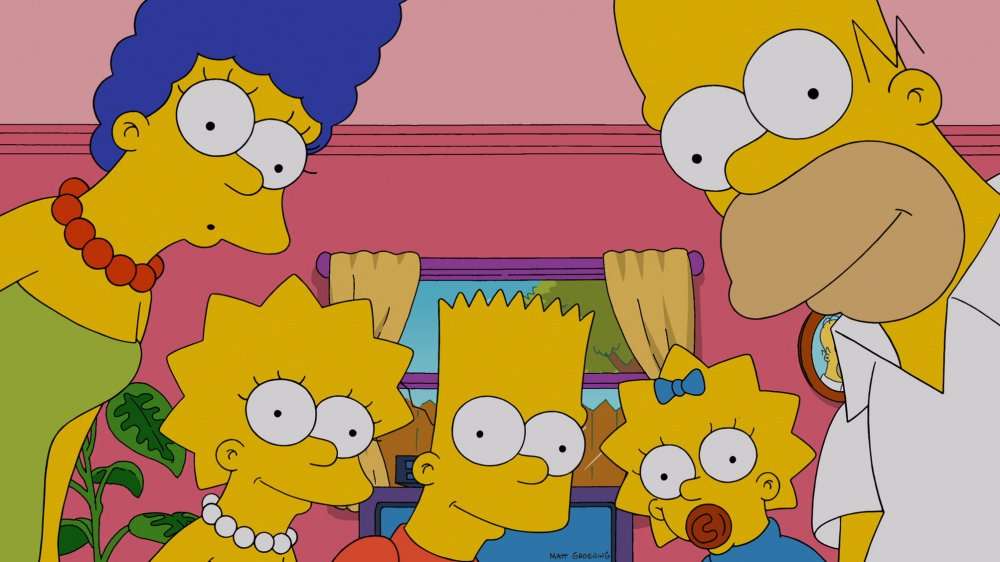 In 1987, a series of strange short films began airing on The Tracey Ullman Show about a family called "The Simpsons" and their various misadventures. Two years later, the shorts were adapted into an animated series on the then-fledgling Fox network. Two decades after that, the little cartoon that could — which had long since transformed into a global phenomenon — surpassed Gunsmoke to become the longest American primetime scripted TV series of all time. Yet another decade has passed since then, and The Simpsons' run is still going.
There are adults alive today, with jobs and homes and children, who literally can't remember a time that The Simpsons wasn't on. Its impact on 20th and 21st century pop culture is vast and continuous, to the point that even people who aren't regular viewers can still name various major characters. The series has inspired books, podcasts, comics, a feature film, and much more, and despite many fans lamenting a decline in the show's quality in recent years, The Simpsons continues to endure. Its 31st season began in the fall of 2019, and a 32nd season has already been ordered. Provided the show can continue its pace, by the end of Season 32 The Simpsons will have run for more than 700 episodes across more than three decades. It still holds that record as the longest-running scripted American primetime TV series — with ten seasons to spare.
Law & Order: Special Victims Unit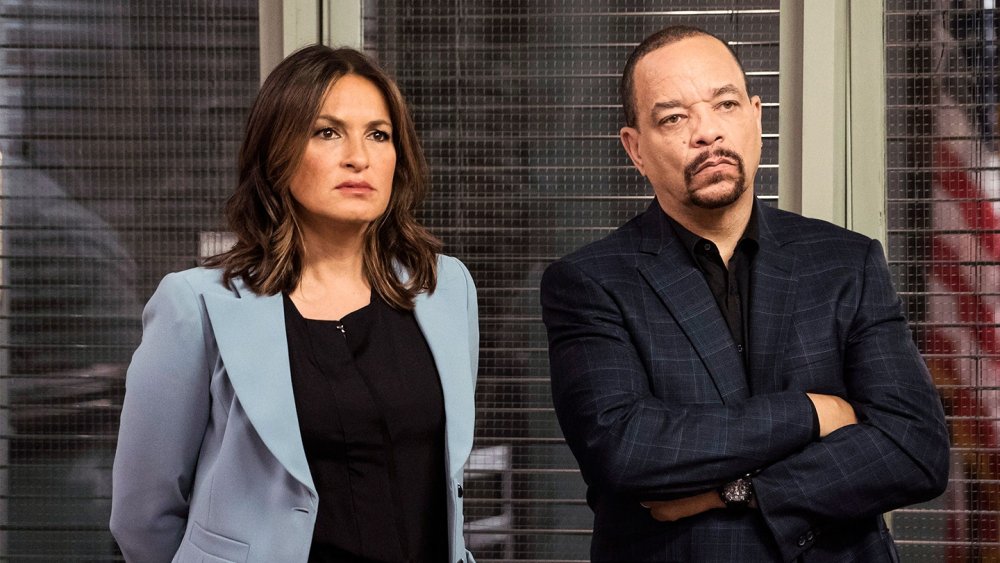 One of the great things about Dick Wolf's Law & Order franchise, from a network executive's perspective, is the potential for endless adaptation. The basic concept of the original show — episodes generally devoting half of their time to the cops and half to the prosecutors — meant that any number of stories could be told within its framework, and if an actor grew tired of the TV grind they could simply be replaced by another character within that same framework. In that spirit, the first Law & Order spin-off, Special Victims Unit, arrived in 1999, and has since become a TV powerhouse even bigger than the original show.
In September of 2019, SVU, a show focusing on the investigators who tackle "sexually based offenses," debuted its 21st season, and in the process surpassed Gunsmoke to become the longest-running live-action primetime scripted series in U.S. history. And SVU is still not done — it's already been renewed for three more seasons, which means if everything holds together, the show will rack up at least a three-season lead in the record books. Even with that in mind, though, it'll probably never catch The Simpsons.
Gunsmoke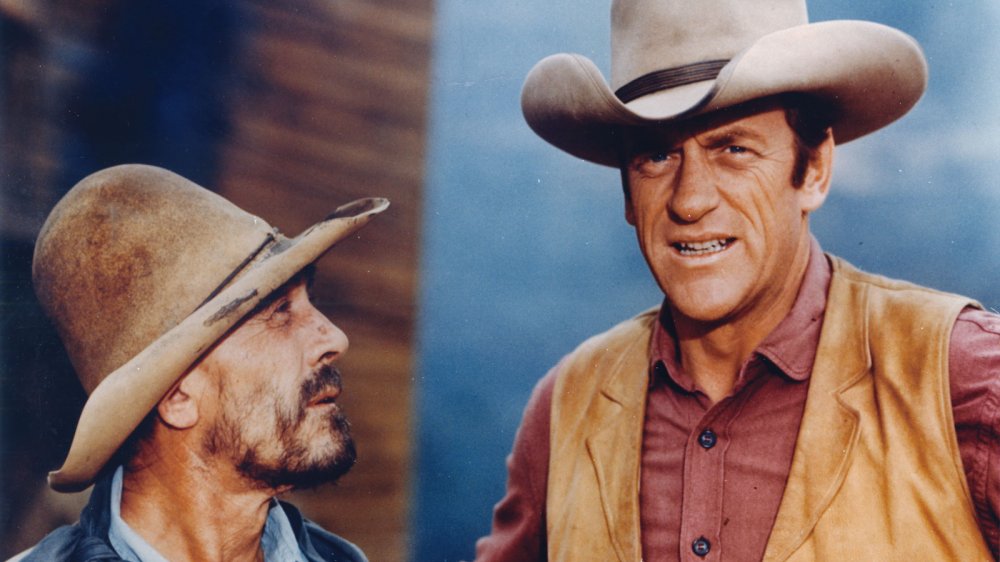 In 1955, as television was beginning to tighten its grip on the public consciousness, CBS launched a new drama series about a lawman in Dodge City, Kansas, inspired by a popular radio show that had begun its run in 1952. Gunsmoke followed the adventures of lawman Marshal Matt Dillon, and was one of the first major Western dramas for adults to hit the medium. It would soon become one of the most important shows in television history.
Gunsmoke remained on the air for the next two decades, surviving long beyond its scripted TV peers from the mid-1950s, and even making the transition from black and white to color along the way. Led by James Arness as Dillon and Milburn Stone as Dr. Galen "Doc" Adams, Gunsmoke was one of the most popular shows of the 1950s, and remained popular enough that CBS didn't take the series off the air until 1975. That's 20 seasons of primetime live-action drama, a record that stood alone for more than two decades, until Law & Order tied it with its own 20th and final season in 2010. Though The Simpsons overtook Gunsmoke as the longest-running scripted primetime series ever in 2009, Gunsmoke retained the live-action record all the way up to the fall of 2019, when Law & Order: Special Victims Unit launched its 21st season. It still holds the record for most live-action primetime scripted episodes, with 635 total including recuts for syndication.
Law & Order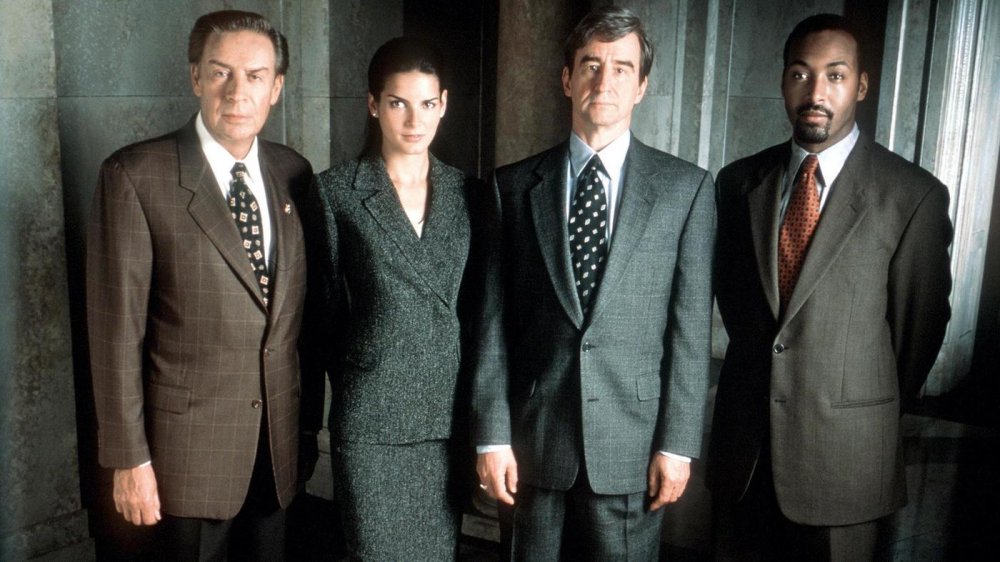 There was a point in TV history when it really started to feel like Law & Order would never go off the air. The Dick Wolf-produced crime procedural series premiered in the fall of 1990 and, by the end of the decade, had become a revered TV institution that managed to keep going thanks to a malleable formula and a revolving door of stars in both lead and guest roles. It was a show that seemed custom built for a long life, as evidenced by the many spin-offs and international adaptations of the series that made it into a media franchise.
A season 1 episode of Law & Order doesn't look like a season 10 episode, and a season 10 episode doesn't look like a season 15 episode. Despite the show's evolution, though, something about the format of the series made it a reliable, even comforting presence for many fans both in terms of new episodes and constant syndication, and by the late 2000s the show seemed poised to break Gunsmoke's record for longest-running live-action primetime series in the United States. Then word came down in the spring of 2010 that season 20 would be its last, and Law & Order wrapped up its run in a tie with the legendary Western series, only to have both shows be overtaken by Law & Order spin-off Special Victims Unit a few years later.
Lassie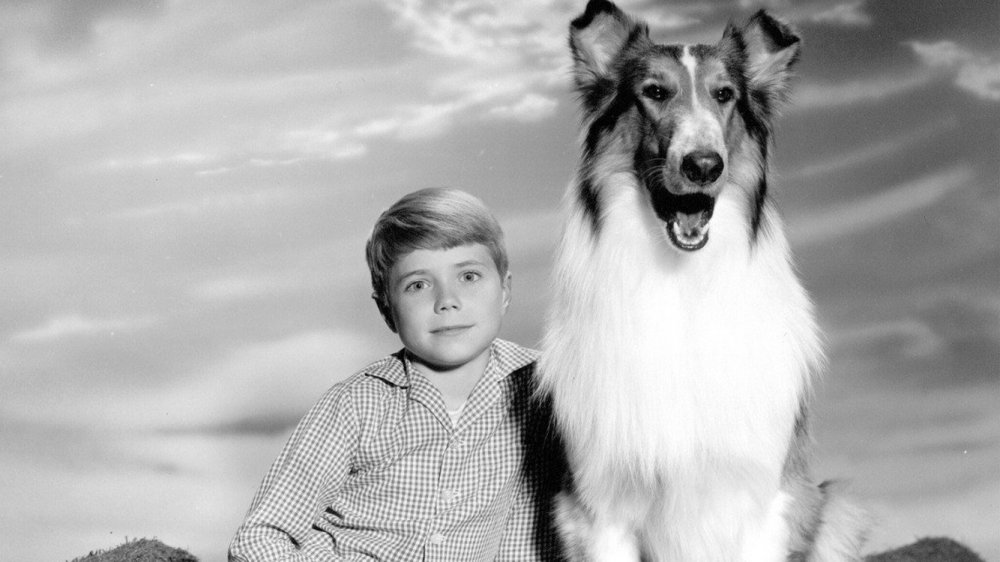 We live in an age of franchises, so much so that very often the internet learns about some new project and gives a collective groan of "Really, you think that can support a franchise?" These reactions are particularly interesting if you take a look at the history of filmed entertainment, because its been proven time and time again that just about anything can have a long life if you give it time and energy.
Take Lassie, for example. The story of a brave fictional collie first began on the page as a short story, which then became a novel, which then became a feature film. Six more feature films starring Lassie followed throughout the 1940s and into the early 1950s, at which point the character's feature career faded away. Then came television, and the idea of a Lassie TV show was born.
Titled simply Lassie, the show premiered in 1954 and soon proved to be an enduring favorite. The series ran for 17 seasons on CBS, changing its setting midway through, before it was cancelled in 1971. Still, even that didn't kill the show. Lassie revamped its setting again for two seasons in first-run syndication, before finally ending its run in 1973 after 19 seasons on the air. No wonder everyone knows that dog's name.
Family Guy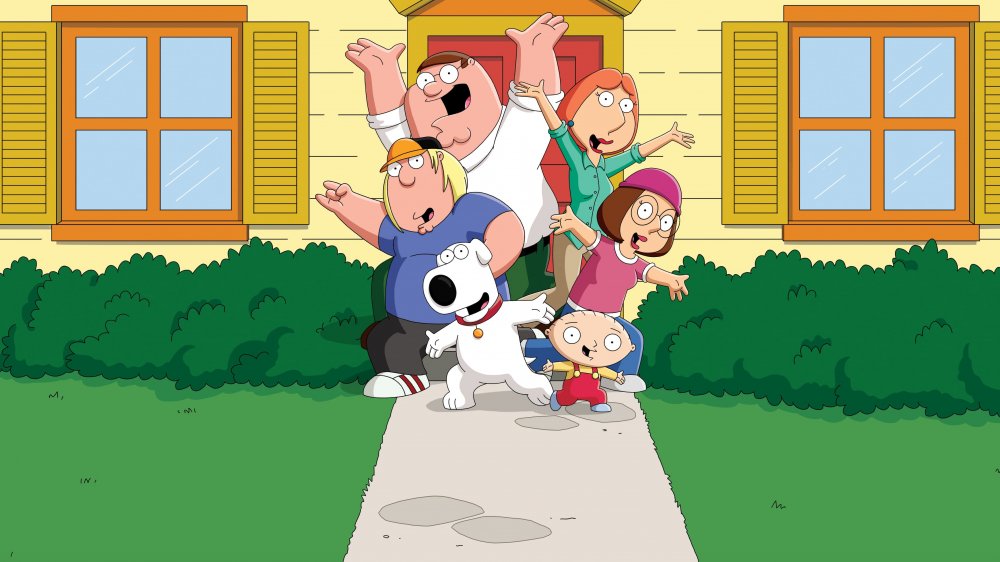 For a little while there, it seemed like Family Guy was destined to be an animation cult classic rather than a pop culture juggernaut that just keeps going with no end in sight. Seth MacFarlane's story of a loudmouth New England dad and his family of wacky characters first premiered in January of 1999. It ran on FOX for three seasons before a rather unceremonious cancellation in the spring of 2002.
For a while, it seemed like that might be it, but then Adult Swim came along. Cartoon Network's late night programming block picked up the series for reruns, and the show's brand of absurd cutaway humor drove it to become a ratings hit in syndication. After a couple of years on the bench, Family Guy returned to FOX with new episodes in 2005, and the show has never looked back. It's spawned a merchandising empire, launched one spin-off, and made MacFarlane one of the most powerful people in TV comedy. It's also still on the air — the 18th season of the series began in the fall of 2019.
NCIS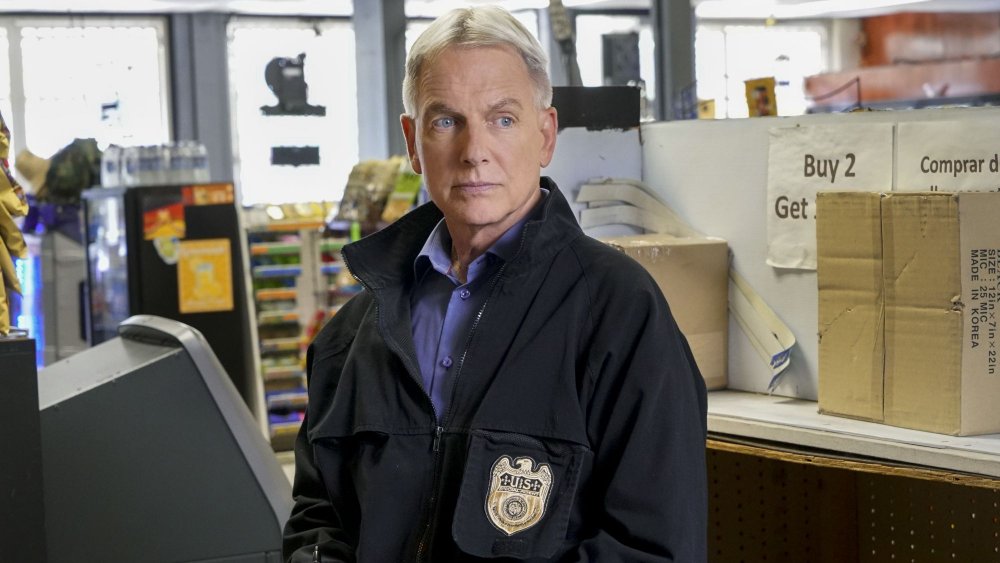 Even as the landscape of television began changing with the rise of streaming, CBS remained a relatively strong broadcast TV prospect in many respects, and nowhere is that more evident than NCIS. Nearly two decades after its debut, the show remains one of the most-watched shows on broadcast TV.
The show was first conceived as a spinoff of JAG, and launched at a time when crime procedurals like CSI were dominating broadcast television. On the strength of an ensemble cast led by star Mark Harmon, NCIS built a loyal base of viewers, many of which remain with it to this day even after several members of the main cast have since departed. Since its premiere in 2003, the series has aired nearly 400 episodes, and ranks as the second longest-running current live-action primetime series in the U.S., behind only Law & Order: Special Victims Unit. The show began its 17th season in the fall of 2019, and has spawned two successful spin-off series set in Los Angeles and New Orleans.
Doctor Who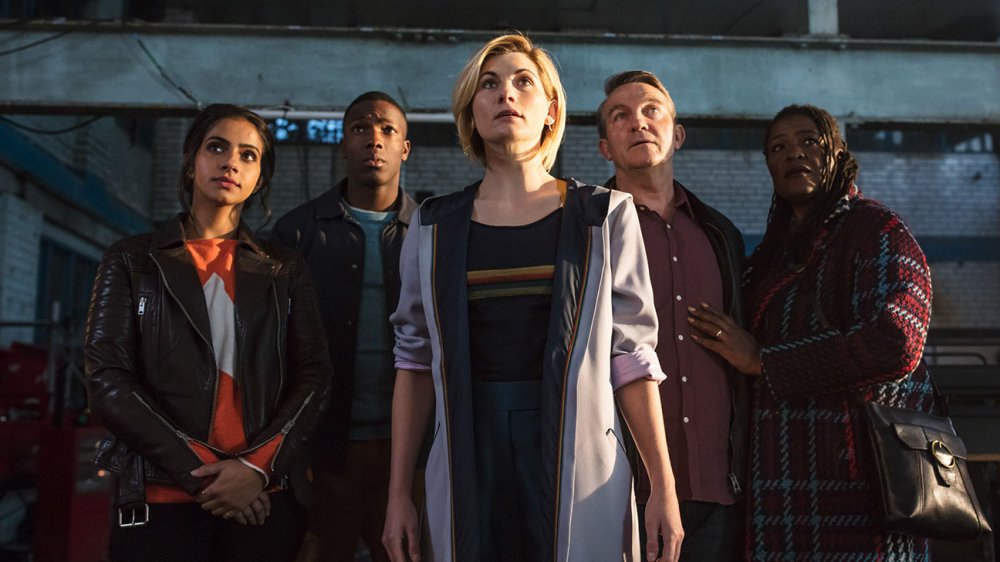 Doctor Who is not mentioned in the rankings of longest-running U.S. TV series, because it's not produced in the U.S. — and because until fairly recently new episodes of the show didn't even air in the U.S. When you're talking about the longest-running shows of all-time, though, Who demands to be part of the conversation, because it's a classic case of a show beating the odds.
The series began all the way back in 1963 as a BBC program aimed at children through a mixture of sci-fi adventure and education. When it became clear that original star William Hartnell couldn't continue in the role, the show built in the idea of "regeneration," meaning new actors could step in as the show's hero, The Doctor, changed their face. The show went through seven Doctors across 26 seasons before its cancellation in 1989, but Doctor Who never died. The franchise continued through books, audio dramas, and even a TV movie in 1996. In 2005, the BBC finally gave it a chance to return to primetime. Since then, Doctor Who has added 12 new seasons and several movie-length specials to its run, bringing its total up to nearly 40 seasons across nearly 60 years.
Sesame Street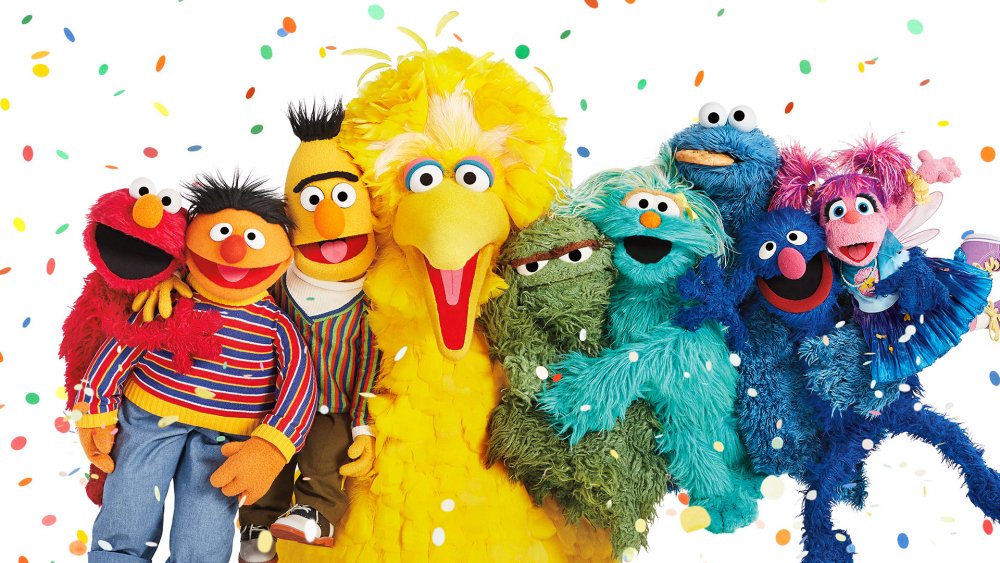 Children's television is in a unique position for longevity, because there's always going to be a new ready-made audience for it. Every time one generation of viewers ages out of your show, the next generation rises up to take their place, and if you're lucky each subsequent generation is being fed the show by their parents, who grew up on it. If you can keep your programming engaging and evolve with the times, you've got a shot at really lasting.
In that regard, Sesame Street still stands as one of the most successful children's shows of all time in terms of longevity, awareness, and influence. It's known and beloved around the world thanks to its memorable characters, educational segments, and sense of empathy and joy. These days it's really hard to imagine a world in which it doesn't exist. The show premiered in 1969, and while it's since moved from its first-run home on PBS over to HBO (episodes still re-air on PBS), this TV institution shows no signs of slowing down. Sesame Street celebrated its 50th anniversary in 2019, commemorating a show that's expanded well beyond the bounds of TV but has never stopped delivering great episodes in its original format.
Saturday Night Live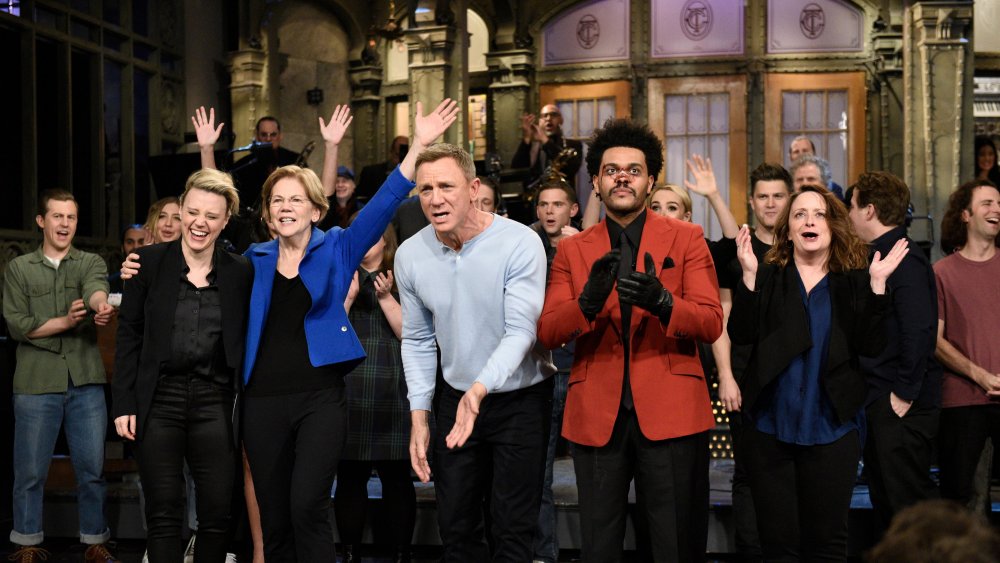 There are some shows that feel unique in the TV landscape in part because, to some viewers, they seem like the kinds of things that should have disappeared years ago. Saturday Night Live is not the only sketch comedy series around, as illustrated by various Comedy Central hits and the one-time popularity of MADtv. It's not the only show to mix comedy and music, as late night hosts do that all the time during the week. What's become increasingly clear over the show's very long life, though, is that that Saturday Night Live is the only show that seems capable of doing what it does for as long as it's done it.
Lorne Michaels' sketch series arrived in 1975 as a place to do a kind of timely, edgy comedy that no one else on television was really practicing at the time. Since then, SNL has evolved from a rebel show to an establishment one, but its pop culture footprint continues. Hosting or serving as a musical guest on the series remains a lifelong dream for many entertainers, and the show's cast continues to produce comedy stars. In 2019 SNL began its 45th season, with no sign of slowing down.
Guiding Light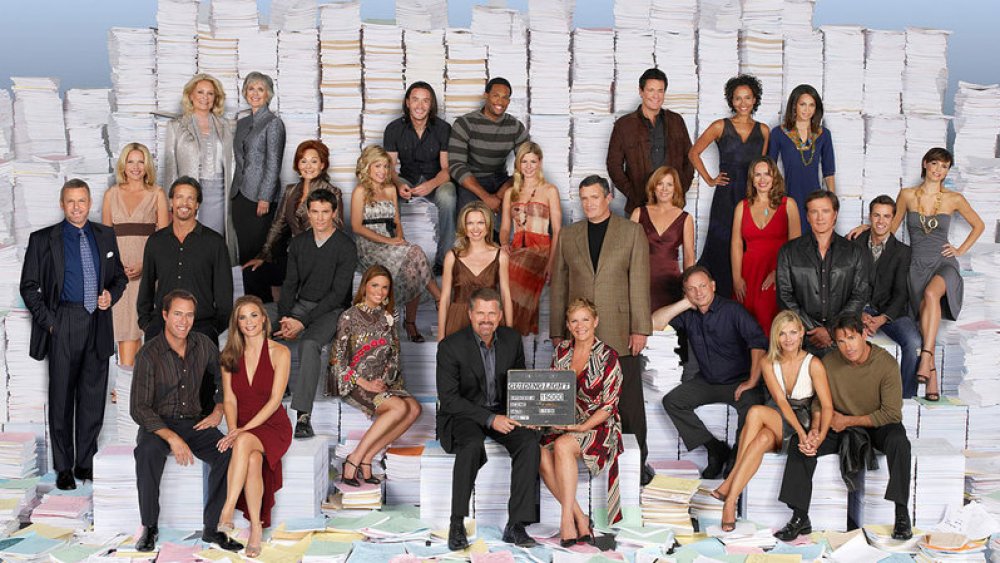 Daytime soap operas are a television mainstay, something that's been around pretty much since the dawn of widely-available broadcast TV. They're so omnipresent, and so specific in their presentation and audience, that many TV viewers rarely even think about them. They're just there, as ubiquitous in the vocabulary of TV as commercials, and for that reason some people might not realize that soaps are some of the longest-running TV shows in American history.
The reigning kind of all soap operas, Guiding Light, premiered on CBS in 1952, more than a decade after its radio show debut in the late 1930s. After a few years of concurrent TV-radio storytelling, the show stuck around as a television mainstay for decades until finally ending its run in the fall of 2009. Overall, the show logged 57 years on TV and more than 15,000 episodes, but its record is now in danger. Another long-running soap, General Hospital, is still on the air, and if it gets just one more season it will enter its 58th year, surpassing Guiding Light's TV run, though not its overall life as a media franchise.
The Tonight Show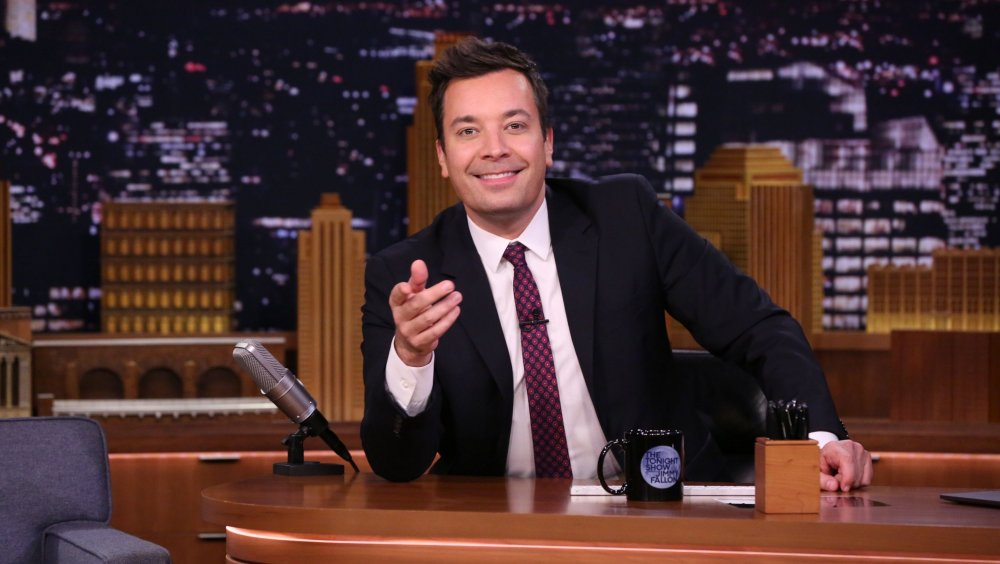 Though formats, faces, and equipment have changed drastically over the decades, there are a few TV show concepts that have lasted since pretty much the inception of television as a medium, right up until today. One is the news show (Meet the Press remains the longest-running TV institution in history), and another is talk shows. The idea of a late night talk program makes perfect sense if you're a budding TV network — get one set, a charming host, and invite a bevy of celebrity guests into the living rooms of America. It worked in the 1950s, and it still makes sense today.
While a great many of our modern late night TV institutions, including The Late Show on CBS and Late Night on NBC, weren't conceived until the 1990s, The Tonight Show is a TV icon with a history dating back to the '50s. The show launched in 1954 with Steve Allen as the original host. Allen was replaced by Jack Parr, who led the show into the 1960s, and then the most famous era of The Tonight Show began with the arrival of Johnny Carson in 1962. Carson hosted the show for 30 years, becoming an American icon in the process, before handing it off to Jay Leno. After Leno came Conan O'Brien, then a short second tenure for Leno again, before the show landed with current host Jimmy Fallon. Fallon is now steering The Tonight Show as its approaches its 70th anniversary with more than 12,000 total episodes.