This Is Hawkeye's True Superpower According To Jeremy Renner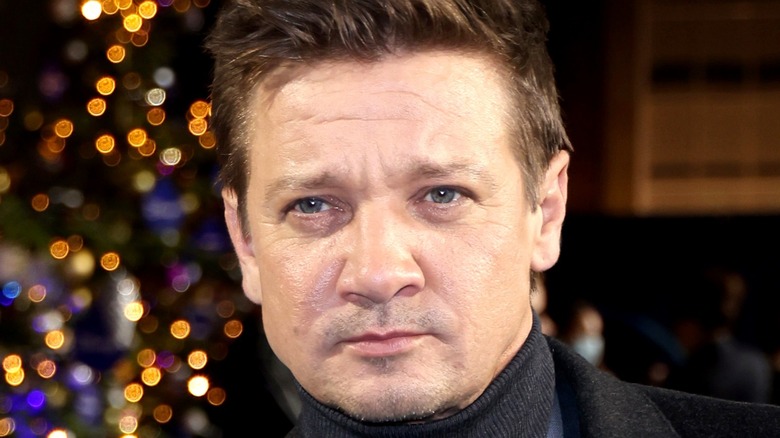 Tim P. Whitby/Getty
Marvel fans can't wait to see Clint Barton (Jeremy Renner) back in action alongside his new partner Kate Bishop (Hailee Steinfeld) in the upcoming Disney+ series "Hawkeye," with its two-episode premiere dropping November 24. Following the events of "Avengers: Endgame," the archer remains one of only two original Avengers — alongside Bruce Banner (Mark Ruffalo) — that is still on Earth, between character deaths, time travel, and off-world exploits. 
Classic Avengers aside, at least the Earth still isn't short on superpowered beings for any coming conflicts, between the likes of Doctor Strange (Benedict Cumberbatch) and Spider-Man (Tom Holland). However, Hawkeye — who once even joked about being the guy shooting arrows at killer androids — possesses no superpowers, and while viewers might want to scoff, the character's previous appearances in the MCU have proven him to be the voice of reason on the Avengers.
Recently, Looper attended a press conference in advance of the Disney+ show's release, and Barton affirmed how this moral steadfastness is Barton's most important quality.
Renner says Hawkeye's superpower is his morality — and being a father
At the end of the recent "Hawkeye" presser, Renner noted that his Marvel hero's moral compass is "Clint's real superpower."
Indeed, Barton's grounded nature has helped the Avengers in the past, and will certainly continue to help Kate Bishop (Hailee Steinfeld) in "Hawkeye." We've seen this in action as far back as "Avengers: Age of Ultron," when he famously pulls Scarlet Witch (Elizabeth Olsen) aside – a favorite moment of Marvel head honcho Kevin Feige – and gets her head in the right place to fight and save the people of Sokovia. We also saw how he kept his family a secret, even from his closest friends, in order to protect them. 
Arguably, this trait most directly manifests in Barton's role as a husband and father, which Renner described as the most important quality of the MCU character. "To me," he said, "it was one of the more important anchors." Elaborating, he spoke highly of Hawkeye's morality, actionability, emotional steadfastness, and parenting skills. "I think any parent that's very involved, that's an amazing parent, is a superhero in their own right. It is a tremendous honor, and a gift, and the most difficulty I think any human can go through." 
"You don't want to get in the way of any Papa Bear or Mama bear and their family," Renner added, "because you're going to go down."
Clearly, Haweye's superpower — that is, being a good human being — is what makes him stand out, which will make it interesting to see how Barton comes to terms with the five years in which he lost himself to the violent identity of Ronin during "Avengers: Endgame."
"Hawkeye" premieres on Disney+ on November 24.