The One Thing That Makes No Sense About Chicago P.D.'s Costumes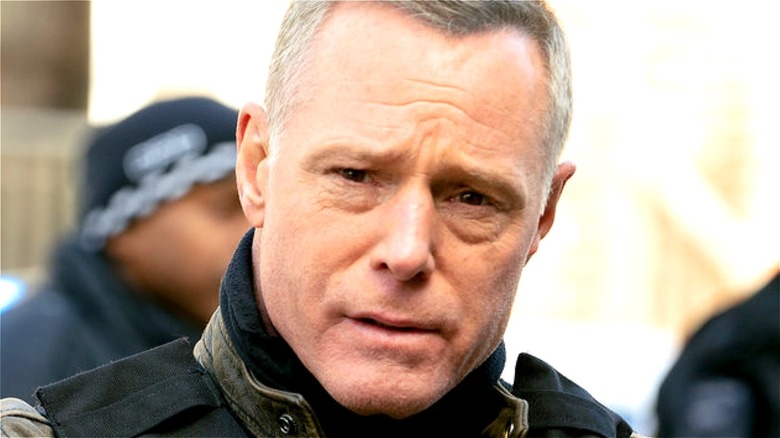 Lori Allen/NBC
As the branch of the "One Chicago" franchise that focuses on law enforcement, "Chicago P.D." features a diverse cast of District 21 intelligence unit officers and beat cops outfitted in an array of both standard-issue uniforms and street clothes (for the occasional undercover assignments). In that regard, "Chicago P.D." is fortunate to have costume designer Susan Kaufmann covering the production's wide range of wardrobe needs. Indeed, it's Kaufmann's design sense and attention to detail that helps maintain the level of realism the show's fans have come to expect from the series.
A veteran behind-the-scenes creative force on a number of "One Chicago" shows, Kaufmann has overseen costume design for no fewer than 145 episodes of "Chicago P.D.," 114 episodes of "Chicago Med," and 140 episodes of "Chicago Fire." Beyond her contributions to these hit "One Chicago" shows, her work on other police-related series includes 21 episodes of "Prison Break" and 13 installments of "The Beast" (via IMDb). 
With all that said, there's one thing that fans think makes zero sense about the costumes in "Chicago P.D."
Real police intelligence unit officers don't usually have to wear bulletproof vests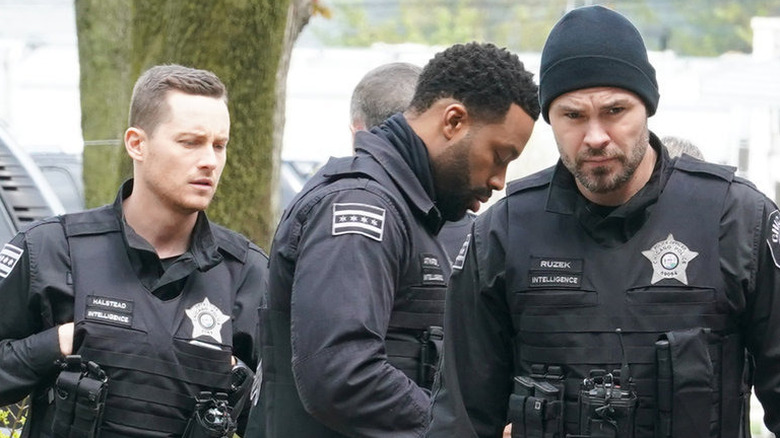 Lori Allen/NBC
Any dedicated "Chicago P.D." viewer has likely heard Hank Voight (Jason Beghe) barking at his officers to "Vest up!" or giving them a similar command, which is usually followed by his team members grimly buckling on their bulletproof vests. However, as many of the show's fans have previously pointed out, its heavy use of bulletproof vests does stray a bit from reality.
The truth is, police intelligence units rarely respond to incidents that require them to protect themselves to this degree (via Chron). After all, as the job title implies, an intelligence unit's primary job is the gathering and analysis of information relevant to a case, which typically involves investigating a crime scene, talking to witnesses, and identifying suspects. But when the time comes to bust down doors and possibly face a hail of heavy caliber rounds, that's usually someone else's job.
So while the sight of the 21st District intel squad strapping on their ballistic armor does add a certain element of excitement to the show, it's actually one of the few things that make no sense about the costumes in "Chicago P.D."