Beauty And The Beast Director In Talks For Bride Of Frankenstein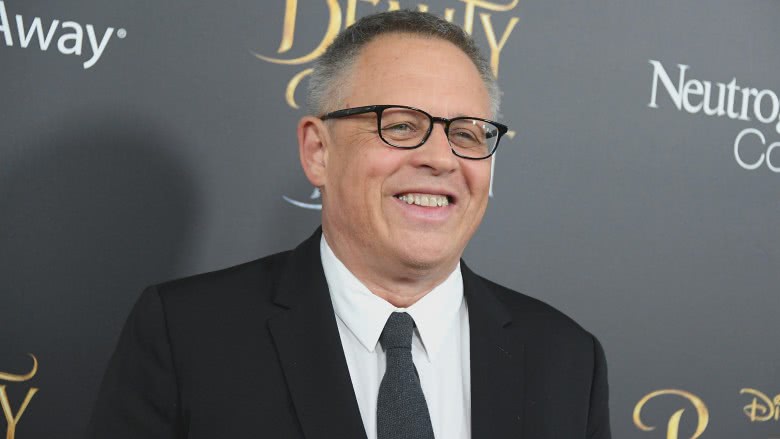 Getty Images
What happens when your movie makes more than a billion dollars? You get to remake one of your favorite monster flicks, that's what.
According to Deadline, Beauty and the Beast director Bill Condon is in talks with Universal Pictures to direct the remake of Bride of Frankenstein, the 1935 classic starring Boris Karloff and Elsa Lanchester.
As part of the Universal Monsters universe, Bride of Frankenstein will stand alongside reimaginings of old-timey fright flicks like Creature from the Black Lagoon, The Wolf Man, and the upcoming Tom Cruise film The Mummy. It's a project that seems close to Condon's heart, as he told Slash Film that the original Bride is a "favorite" of his. And it seems Condon has been obsessed with the Frankenstein franchise for quite some time, as he wrote and directed Gods and Monsters, a film that stars Ian McKellen as original Bride of Frankenstein director James Whale.
In addition to his fanboy passion, Universal executives are also interested in the money that Condon can bring in, as he has a pretty great track record of earning the big bucks. Beauty and the Beast recently joined the billion-dollar club, and Twilight: Breaking Dawn Part 1 and Part 2 made more than $1.5 billion worldwide. If Condon can earn that kind of cash with his Bride remake, then the Universal Monsters might have a chance against established series like the Marvel Cinematic Universe.
However, Condon has a lot to live up to with his new take on an old classic. After all, Bride of Frankenstein is often considered one of cinema's finest horror films. Roger Ebert added Bride to his list of "Great Movies," Empire included the sequel in its list of the 500 best films, and Time ranked it as one of the 100 greatest movies ever. In fact, many critics consider it superior to the original 1931 film. So can Condon's remake live up to critical expectations? That remains to be seen. But chances are good the new Bride of Frankenstein could be a box office monster to be reckoned with.
While we're waiting to see what happens next with the upcoming film, be sure to check out our list of how famous horror movie characters should actually look.