The Bizarre Comedy That Almost Ruined Mike Myers' Career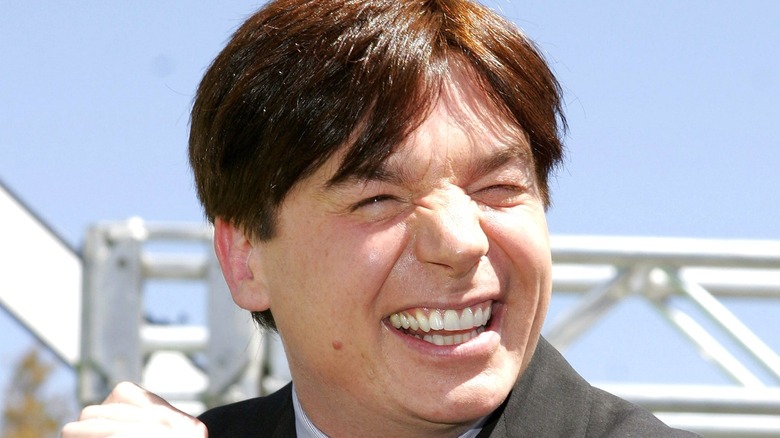 Tinseltown/Shutterstock
In the pantheon of the most reviled movies of all time, the 2008 Mike Myers vehicle "The Love Guru" ranks high, especially under the even-harsher critical light of recent times. Despite a cast replete with stars like Myers, Jessica Alba, Justin Timberlake, Verne Troyer, and Ben Kingsley, the film was a financial flop and was pilloried by critics. Richard Roeper deemed it the worst film of 2008, saying, "It's just deadly." At the box office, it was easily (and rightfully) outshone by another comedy in the Steve Carrell/Anne Hathaway vehicle "Get Smart" (via Bomb Report).  
The film's abject failure on all fronts was especially embarrassing given it was released with a substantive marketing campaign, including a large promotional tie-in on the Season 7 finale of "American Idol," which had the finalists meet with Myers in character. That aggressive advertising blitz would ultimately be undermined when the entire film was leaked online a day before its theatrical release by Jack Yates, a distribution company worker that did its promo reels (via Christian Science Monitor). Yates was sentenced to six months in jail (via The Washington Post), but he wasn't the only person attached to the project to face serious career consequences.   
The Love Guru was a massive career setback for Mike Myers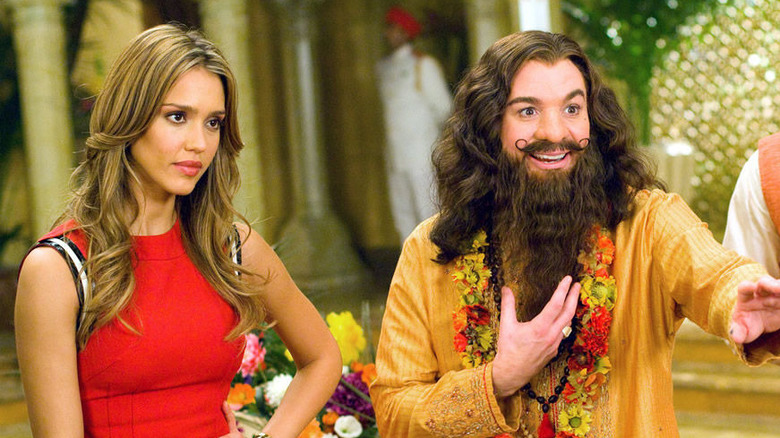 Paramount Pictures
"The Love Guru" is dogged by a plethora of flaws, not the least of which is how deeply offensive and stereotypical it is in portraying Indians and Hinduism, especially by a white actor. And that's before getting to the forced cameos, overdone product placement, cringeworthy dialogue, and jarringly ill-fitting pop culture references. It also marked the last major project Mike Myers served as a screenwriter on (per IMDb). The movie would receive three Golden Raspberry Awards for Worst Picture, Worst Screenplay, and Worst Actor for Myers (via IMDB).   
As a result of the backlash, Myers largely retired from acting, save for his voice work in the "Shrek" franchise. He wouldn't return to a major media production until the short-lived 2017 reboot of "The Gong Show" (per IMDB). He has had some recent movie appearances in films like "Bohemian Rhapsody" and "Space Jam: A New Legacy." His next major project will be in the star-studded untitled David O. Russell film that currently has seemingly everyone in Hollywood from Robert DeNiro to Taylor Swift attached to it.
Thankfully, Myers is iconic enough for films like "Austin Powers" and "Wayne's World," that the "The Love Guru" tends to be forgotten when discussing the star's major roles — a fact Myers is surely relieved about.