Here's How You Can Watch Every Movie In The Shrek Series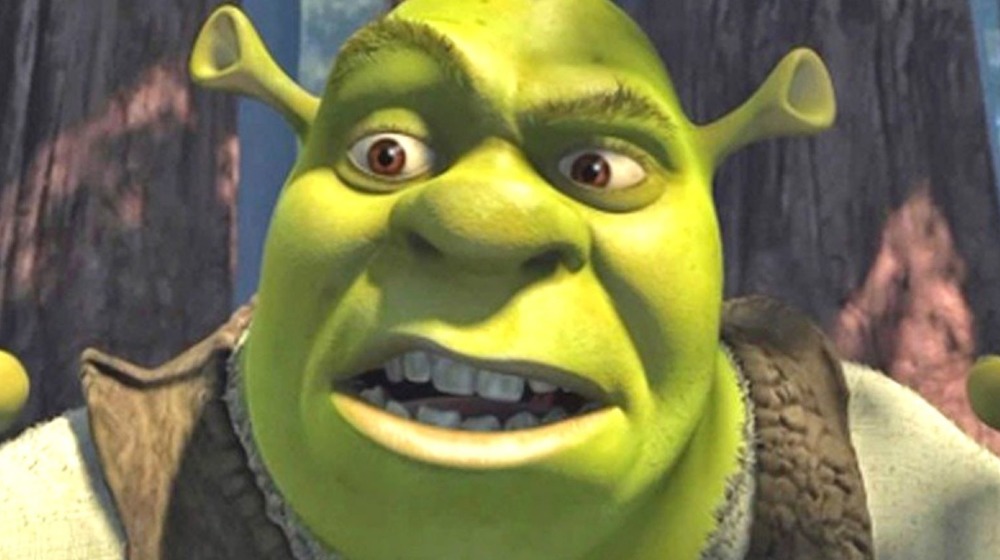 DreamWorks Pictures
When you're in the mood for a different kind of fairy tale that's fun for the whole family, there are few greater choices than DreamWorks' hit Shrek series. It's even better when you can binge them all in order.
In the first film, 2001's Shrek, we meet the titular character, a happy-to-be-alone ogre (voiced by Mike Myers), his unlikely companion Donkey (Eddie Murphy), and his unlikely love interest Princess Fiona (Cameron Diaz). Their fractured fairy tale unfolds to a surprising happy ending that subverts the typical tropes of the genre. 
Three more movies followed thanks to Shrek's massive success with fans and critics, the last of which features Shrek going up against the nefarious Rumpelstiltskin (Walt Dohrn). While there are several short films, television series, and specials that feature the ornery ogre and all of his friends, here we'll focus on how you can watch the four main computer-animated movies of the Shrek series, as well as the 2011 feature-length spin-off, Puss in Boots, which tells how Puss found his famous footwear. So, if you're ready to watch some familiar fairy tale characters have some new adventures, read on to learn how to watch every movie in the Shrek series.
You might have to pay to watch all four movies in the Shrek series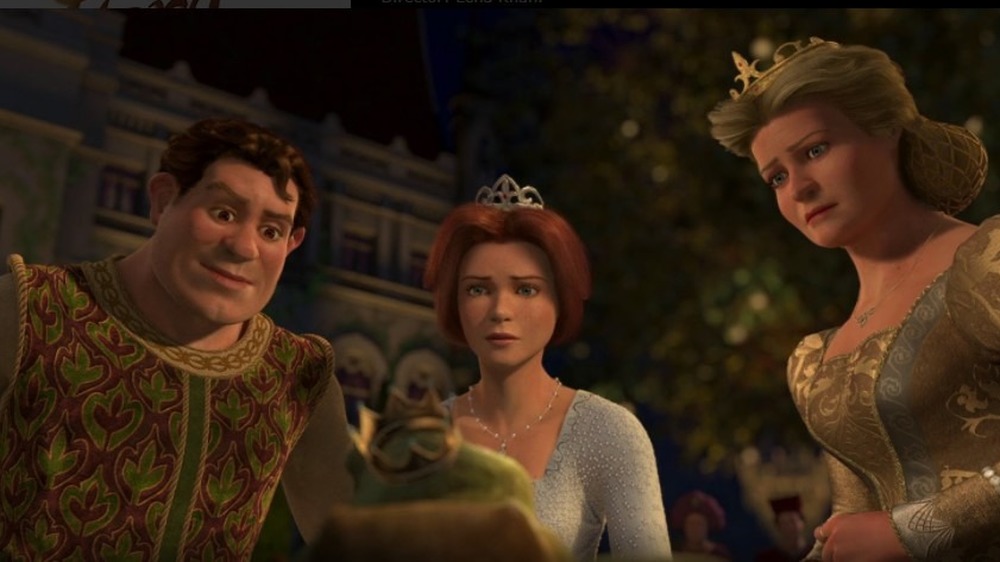 DreamWorks Pictures
While we wait for confirmation of a fifth Shrek movie, or that rumored reboot, it's a great time to revisit the entire franchise from the beginning. However, at the time of this writing, there are no streaming services that offer all four films for viewers to watch back-to-back. However, you can often find at least one of them on a subscription-based streaming service, so depending on which platforms you've signed up for, you may be able to watch at least one move from the Shrek series for free.
For instance, the first Shrek movie, which was released in 2001, is available to stream on Hulu, so you can watch it as often as you like at no extra charge if you're a subscriber. If you also have a subscription to Hungama, you can follow it up with Shrek 2. While the elusive Shrek the Third isn't available on any subscription streaming platforms at the moment, you can find the movie for a fee in all the typical locations. Rounding out the original series is Shrek Forever After, which is available to Amazon Prime Video subscribers. And while none of the first four Shrek films are available on Netflix, the 2011 spin-off movie Puss in Boots is.
If you don't have a subscription to any of the streaming services but you still want to watch every movie in the Shrek series, don't worry — there are other ways to watch them all. According to DreamWorks, you can rent all of the Shrek movies and Puss In Boots for $3.99 on the following platforms: YouTube, iTunes, Google Play, Apple TV, Vudu, Fandango, Xfinity, Redbox, and Amazon Prime. You can also purchase them from Redbox for $13.99 or Microsoft for $14.99.
Where there's a will (and a credit card), there's a way.