Get Your First Look At Space Jam: A New Legacy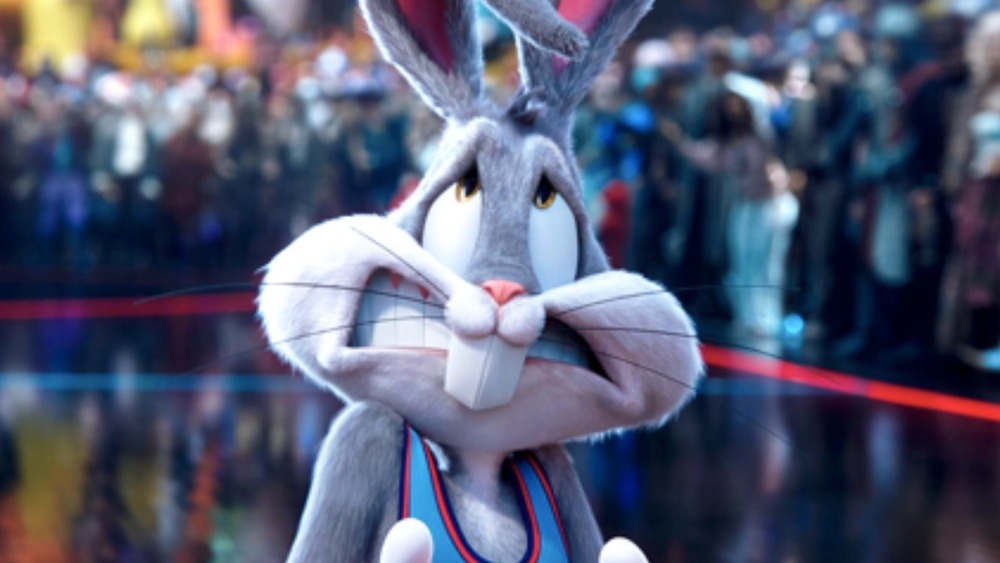 Warner Bros.
In 1996, a series of Bugs Bunny and Michael Jordan-starring shoe commercials served as the inspiration for the feature film Space Jam. As in the source material, Space Jam's basketball games pitted real human players with and against animated cartoons. The result was a major success. In the decades since its release, Space Jam is estimated to have earned Warner Bros. more than $6 billion from sales of Space Jam-branded merchandise alone.
Now, 25 years later, present-day NBA superstar Lebron James is set to take the reins of the valuable Space Jam franchise. That said, details since James was announced as the star of Space Jam: A New Legacy have been relatively scarce. The latest look at the film comes courtesy of Entertainment Weekly, who interviewed a number of those involved for an extensive profile of the movie's production that includes a first look at its story.
James is no stranger to Hollywood. His filmography includes cameos on Saturday Night Live and Entourage, as well as a bona fide supporting role in the Judd Apatow-directed Trainwreck. He also co-owns a film production company, SpringHill Entertainment. Thus far the company has produced Survivor's Remorse for Starz and The Shop for HBO (which James also hosts).
Working in the film industry is but one of a number of James' business ventures. However, if those interviewed by Entertainment Weekly are to be believed, his basketball star power very well may carry over to acting. Space Jam 2 co-star Don Cheadle described coaching James like he would a seasoned performer. "I would tell him," Cheadle said, "if he got too good at it, he needs to stay in his own lane. He's got enough shine!"
Fatherhood and bugs bunny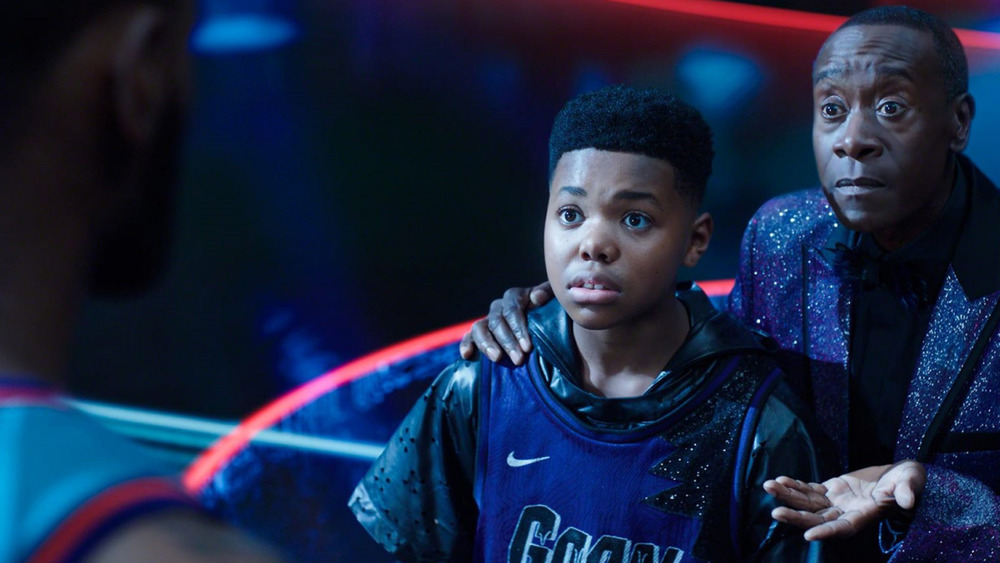 Warner Bros.
Just like the original Space Jam, human players will play basketball against cartoons in Space Jam 2. Starring alongside James are 2009 WNBA MVP Diana Taurasi, James' Lakers all-star teammate Anthony Davis, Golden State Warriors champion Klay Thompson, and others. Returning to a basketball court for the first time since 1996 will be a "banished" Bugs Bunny, Lola Bunny, Daffy Duck, and Tweety Bird.
In addition to basketball, Space Jam 2 is about fatherhood. Also similar to the first film's roles of the cast, Space Jam 2 features actors portraying fictionalized versions of the real-life members of James' family. That includes co-star Cedric Joe, who will play a stand-in for James' youngest son and middle child, named Dom in the film. Black Panther director Ryan Coogler, whose early involvement was instrumental in the film's production, explained that the inclusion of James' family is meant to inspire an "examination of Black fatherhood and how fatherhood could be unique to LeBron James specifically."
Despite being the son of the King, Dom is not as interested in basketball as he is computer programming. In the inciting incident of Space Jam 2's story, Dom and his father are sucked into a digital Warner Bros.-themed universe by a rogue AI named Al G Rhythm (Don Cheadle). James must win the inevitable, climactic basketball game to rescue his son.
Director Michael D. Lee is confident in the film he and James have made. He stated simply that "Space Jam: A New Legacy is a better movie than Space Jam." Space Jam: A New Legacy is set to be released simultaneously in theaters and to HBO Max on July 16.