The Black Butler Moment That Aged Poorly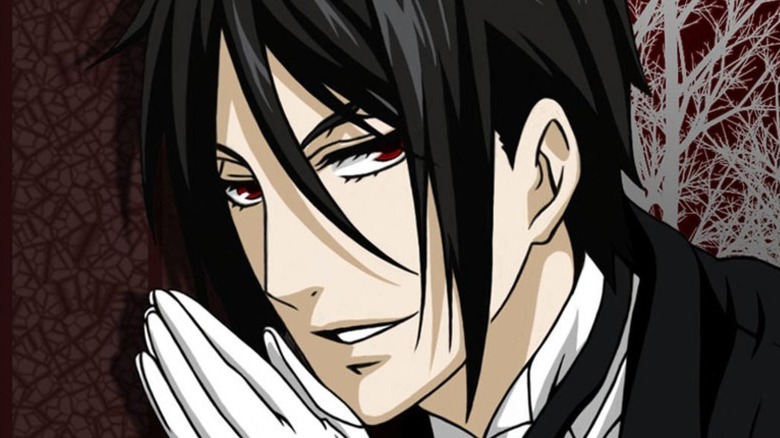 A-1 Pictures
When one is searching for an anime or manga that combines a Victorian aesthetic with demons, magic, and humor, they will surely find it all within "Black Butler." Created by Yana Toboso, the series follows 12-year-old Ciel Phantomhive and his butler, the demon Sebastian Michaelis. Ciel makes a deal with Sebastian by selling his soul to him to find those who murdered his parents.
The manga debuted in 2006 and currently has produced 30 volumes, according to Yen Press. Two years later, an anime adaptation was created. It ran for three seasons, with the last titled "Book of Circus," which aired in 2014. In April 2021, it was announced that "Black Butler" had printed over 30 million copies worldwide, according to Crunchyroll.
"Black Butler" has given fans gorgeous backdrops, unforgettable storylines (who would ever forget that Madam Red is Jack the Ripper?), and of course, colorful characters. However, like any series that has run for some time, there are moments that viewers may look back on with distaste instead of nostalgia.
Sebastian and Ciel's dress scene is inappropriate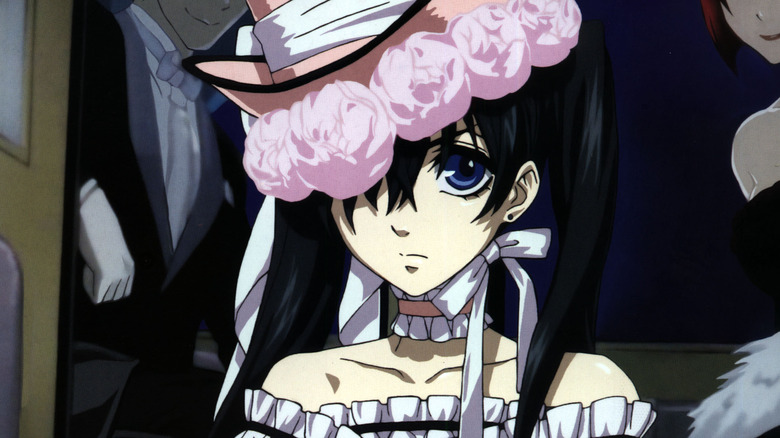 A-1 Pictures
Ciel always wears the most stunning outfits. From his blue tailcoat to his grey suit, the master of Phantomhive manor makes sure to look his best. Probably one of his most popular get-ups is the pink dress he wears in "His Butler, Capricious." 
During the frenzy surrounding Jack the Ripper, Sebastian suspects the culprit is the Viscount of Druitt. To catch him, Sebastian and Ciel attend a ball, in which Ciel must disguise himself as a young woman, complete with pigtails, frills, and an oversized floral hat. 
After Ciel is knocked out and kidnapped by the Viscount, the scene fades to black. Instead of immediately learning his fate, viewers are subjected to a sweaty and flushed Ciel, who is calling out Sebastian's name and gripping a wall. Ciel's soft moans continue until he finally exclaims and arches his back, looking as though he has reached pleasure. It is revealed that Sebastian is tightening Ciel's corset, and the boy is actually in pain. 
Though Sebastian is merely helping Ciel into his dress, the implication that they are performing a far-less-innocent act is disturbing. Ciel is 12-years-old, and Sebastian is well over a hundred — even if he wasn't, he is an adult figure while Ciel is a child. To even joke about them engaging in sexual acts is in poor taste. As a result, it is difficult to look at this "Black Butler" scene without feeling extremely uncomfortable.