Black Butler Filler Episodes You Should Always Skip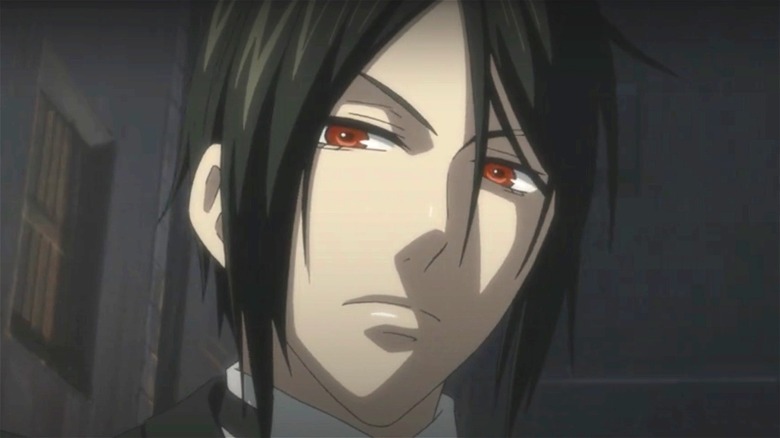 Funimation/Hulu
If you're an anime fan who likes elements of mystery mixed with the supernatural (and a little bit of comedy), then the series you need to watch is the 2008 anime "Black Butler." Based on the original manga by Yana Toboso, the series follows the adventures of 12-year-old Victorian aristocrat Ciel Phantomhive. Known as "The Queen's Guard Dog," Ciel is both the Queen of England's personal enforcer and the owner of the largest candy and toy-making company in the world, the Funtom Corporation (via My Anime List). As amazing as all of this is, there's even more to this little goth genius than you might expect.
In addition to being an aristocrat and corporate executive extraordinaire, Ciel has also made a Faustian contract with a demon. The demon, Sebastian Michaelis, then becomes Ciel's unflinchingly loyal and somewhat sadistic butler. Together, they carry out the Queen's orders while also searching for the people who murdered Ciel's parents.
The "Black Butler" anime adaptation (produced by Japanese animation studio A-1 Pictures) does follow this plot to a degree. However, like many anime series, it also takes creative liberties. Major parts of the anime's first and second seasons are not canon to the manga. If you're trying to enjoy the franchise's core story, as adapted directly from the original manga, then here are the filler episodes you should always skip.
Less than half of Black Butler is required content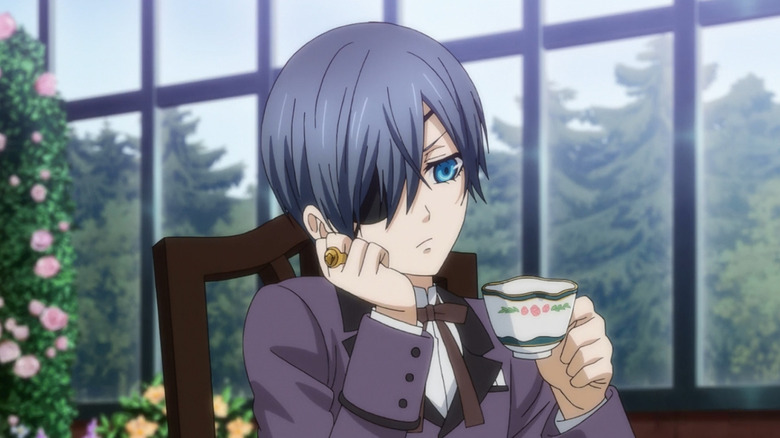 Funimation/Hulu
"Black Butler" is a popular anime that is available on multiple streaming services. There are two complete seasons of the original series, which ran from 2008 to 2010 (per IMDb). Even more odd, according to Anime Filler List, 63% of those seasons aren't canon to the manga. Only Episodes 2 through 6, 13 through 15, and 38 through 46 (part of the 2014 "Black Butler: Book of Circus" season, per IMDb) are aligned with the events of the manga. Nevertheless, it may not be a bad idea to watch some of these filler episodes. For instance, while the series' first episode is technically not in line with the manga's canon, it does establish important characters and elements of the series.
Additionally, a variety of Original Video Animations and movies have been released since the anime aired (via Anime News Network). In order of release, these are "Ciel in Wonderland Part 1," "Welcome to Phantomhive's," "The Making of Kuroshitsuji II," "His Butler, On Stage," "Ciel in Wonderland Part II," "The Tale of Will the Shinigami," "Spider's Intention," all of which are collected under the title "Black Butler II" (via IMDb). Additionally, there is "Black Butler: Book of Murder" and the movie "Black Butler: Book of the Atlantic." While these releases do not always follow each other chronologically, it is still a viable way to experience the series. Of course, nothing beats the original manga if experiencing Toboso's vision is your goal.