Here's Where You Can Watch Every Episode Of Black Butler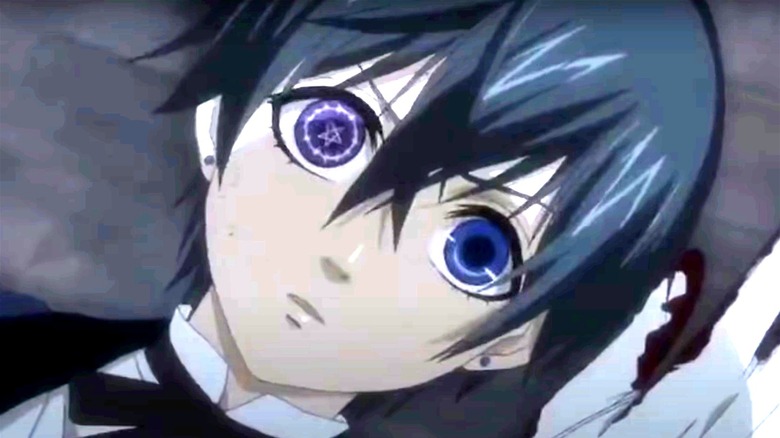 Netflix
Demons, dark deals, and mystery come together with a dash of wackiness to form the anime called "Black Butler."
The setting is Victorian-era England, where rich young orphan Ciel Phantomhive (Brina Palencia) has made a deal with a demon, Sebastian Michaelis (J. Michael Tatum), to get revenge on the people who murdered his parents. Sebastian disguises himself as Ciel's butler, accompanying Ciel as he solves crimes throughout London to fulfill his role as the Queen's Watchdog. It's the perfect time for mysterious murders — many from that era are still unsolved. However, amidst the gloomy setting, "Black Butler" still offers plenty of humor to cut through its grisly events.
"Black Butler," or "Kuroshitsuji" in Japanese, is a classic anime by this point, having become quite popular since its debut in 2008. It's an adaptation of the manga, which is still ongoing, though the anime hasn't seen any new episodes since 2014, save for the 2017 movie, "Black Butler: Book of the Atlantic." Here's a breakdown of where you can watch every episode (and the movie) online.
Netflix, Hulu, and Funimation each have portions of Black Butler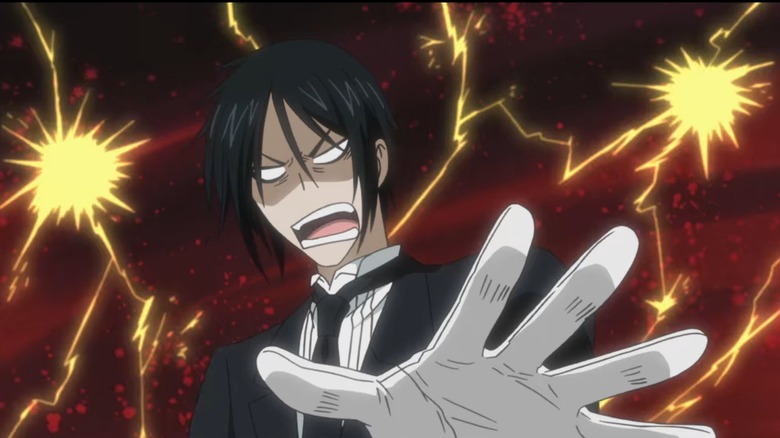 Netflix
Most of "Black Butler" — aka Seasons 1, 2, and six extra episodes — is available for streaming on Netflix, which has been steadily growing its anime library to include many great offerings. Those six extra episodes, as well as the Season 1 finale "His Butler, Performer," are actually OVA episodes, meaning they're extras with contained plots that don't necessarily connect to the main story.
The third season is titled "Black Butler: Book of Circus," but is not on Netflix. In fact, Seasons 1, 2, and 3 are all available for streaming on Hulu, but without any of the OVA episodes. A side note: Season 3 doesn't directly follow the previous story (via Reddit) because it's a direct adaptation of the manga; comparatively, Season 1 diverges from the source material and Season 2 is entirely separate from the comic. If you want to binge all the episodes in one place, Seasons 1-3 — with the OVAs — are available through the anime streaming site Funimation.
After "Book of Circus," comes the two-part OVA titled "Book of Murder," which isn't available on Netflix, Hulu, or Funimation. It is, however, on Amazon Prime for rent or purchase. The most recent installment in the anime is the feature-length film "Black Butler: Book of Atlantic," which is also only available through rent or purchase options. It can be found on YouTube and Google Play with a $3.99 rental fee, or for purchase through Amazon Prime, Vudu, and the like for $9.99.
Once you've hopped around sites to watch all of "Black Butler," you can also check out the best anime movies on Amazon Prime or on Netflix.