The NCIS: LA Episode That Pulled In The Most Viewers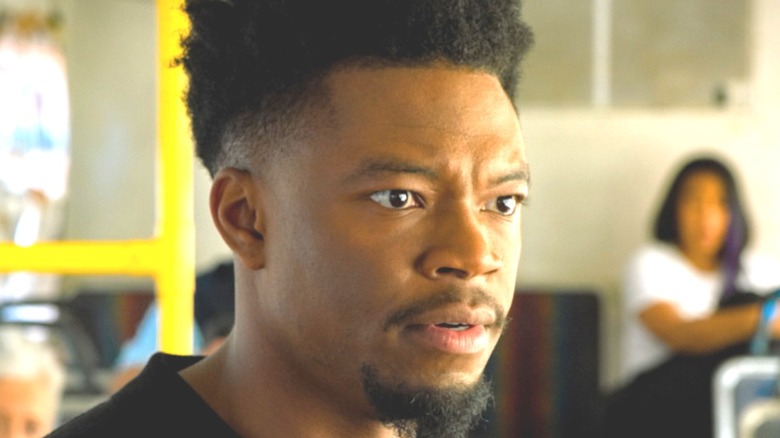 CBS
"NCIS: Hawaii" is only several episodes into its first season, but fans of the new "NCIS" spin-off are guaranteed much more than that. CBS is committed to letting "NCIS: Hawaii" go for the entire 2021-2022 season. Its continued run is an excellent opportunity to see if the latest edition to the "NCIS" universe can live up to the legacy of the franchise's other fruitful spin-offs. Perhaps the giant shadow that looms over "NCIS: Hawaii" in that regard is "NCIS: Los Angeles."
"NCIS: Los Angles" was the first official spin-off in the franchise that proved to be one of the most successful. Although some fans worry the series may be ending sooner than later, it is now in its 13th season. With the geographical shift to the City Of Angels and a stellar cast including Chris O'Donnell, LL Cool J, and Linda Hunt, "NCIS: Los Angeles" became another ratings hit for CBS with millions of views throughout its run so far. However, the series' most-watched episode might be surprising for even hardcore fans.
The series premiere is the highest viewed episode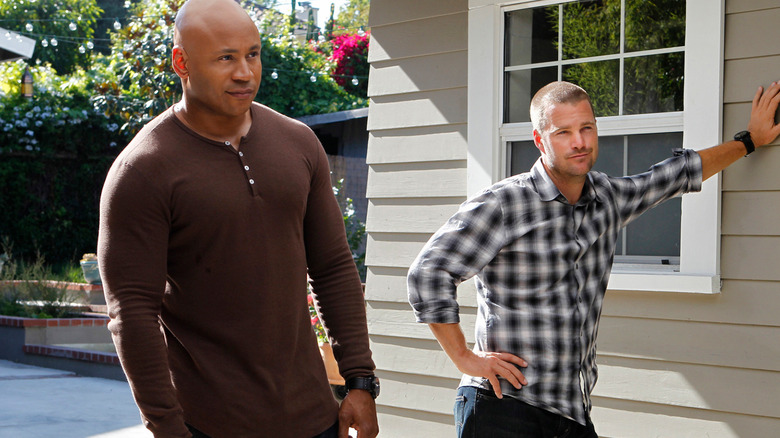 CBS
According to TV By The Numbers, in September 2009, the Season 1 premiere episode of "NCIS: Los Angeles" titled "Identity" pulled in a whopping 18.73 million viewers, making it the highest viewed episode for the series. The Season 2 episode "Personal," in which LAPD-NCIS Liaison Officer Marty Deeks (Eric Christian Olsen) is shot in an attempted robbery, is the second most-viewed episode with 18.69 million viewers (via TV By The Numbers). "Personal" having that many eyes on it makes sense as by the time it aired, "NCIS: Los Angeles" had established itself with fans as a worthy spin-off show. But how could the first episode of a brand new series pull in such a high number of viewers? 
While the first episode of a new series is usually meant to introduce the characters and settings before really racing on the track with the plot, "NCIS: Los Angeles" didn't have to do this. A couple of months before its premiere episode in the fall of 2009, fans were already introduced to most of the main cast and location of the spin-off thanks to the Season 6 "NCIS" two-parter episode "Legend." The episodes served as the official backdoor pilot for "NCIS: Los Angeles" (via Huffington Post). By the time "Identity" premiered, fans were already somewhat familiar with special agent G. Callen (Chris O'Donnell) and his team and ready to see what they could do without the main series involved. Also, using another series as an official backdoor pilot is a successful rite of passage in the "NCIS Universe." In fact, "NCIS" began with a backdoor pilot from the series "JAG" in 2003 and managed to outlast that show.