Yellowstone Fans Think This Character Is Underutilized After Season 4 Episode 3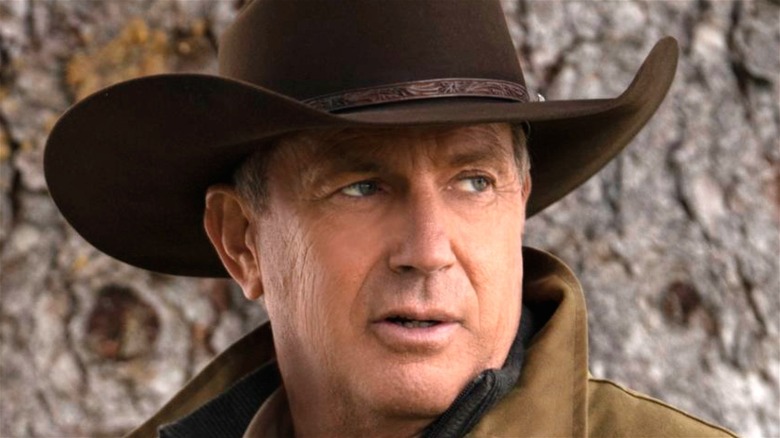 Paramount Network
Fans of the Paramount Network series "Yellowstone" certainly have plenty of things to be happy about right now. The Western melodrama currently has two spinoff series in varying stages of development. One spinoff, titled "Y: 1883," stars Tim McGraw and Faith Hill, and it tells the story of the Dutton family as they go west. Fans recently got their first look through a short trailer for "Y: 1883." Additionally, "Yellowstone" co-creator Taylor Sheridan is also working on a third "Yellowstone" series. That series is tentatively titled "6666" and will reportedly focus on the Four Sixes Ranch in West Texas (via Entertainment Weekly). 
In addition to these exciting spinoffs, "Yellowstone" officially returned to the Paramount Network with its Season 4 premiere on November 7. The first episodes of the new season have garnered mixed reactions from viewers. This is especially true of the season premiere, which had a shaky handling of the fates of John Dutton (Kevin Costner) and his children, Kayce (Luke Grimes) and Beth (Kelly Reilly), after all three family members had hits put on them in Season 3.
With the release of Season 4, Episode 4 on the horizon, fans of "Yellowstone" have been vocal on Reddit about their opinions on the newest developments in the series. One recent thread on the r/YellowstonePN subreddit focused on one particular character, and a discussion ensued about whether they should remain on the show.
Fans are talking about Monica Dutton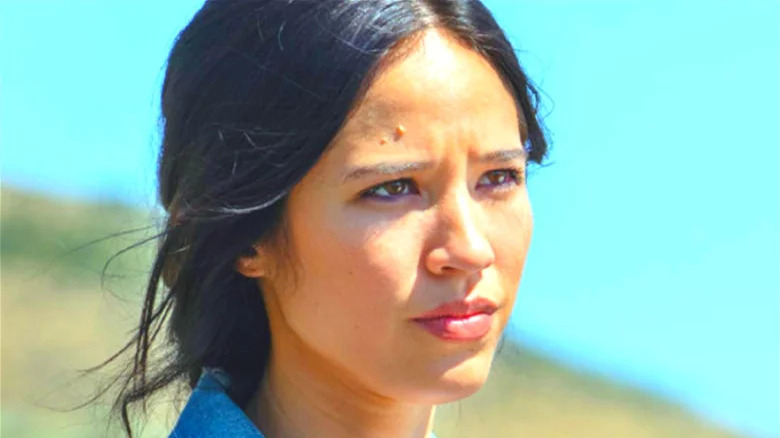 Paramount Network
In a Reddit discussion thread about the latest episode of "Yellowstone," titled "All I See Is You," fans of the popular series commented on the character of Monica Dutton (Kelsey Asbille). Monica is the wife of Kayce Dutton and the mother of Tate Dutton (Brecken Merrill). Through her marriage to Kayce, she is also the daughter-in-law of John Dutton. In addition to being a member of the Dutton family, Monica is a lifelong resident of Broken Rock Indian Reservation. Her lineage and the resulting family relationships with her in-laws make for a sometimes troubled marriage, and she is frequently depicted as someone split between two worlds.
U/haleighr commented, "Obviously, if this was real life, I'd have empathy for Monica, but as a fictional character on this specific show, she's insufferable." This was the most popular comment on this particular thread which featured numerous complaints about the character. U/cookingismything responded in part, "They could have made her an amazing character."
Redditor u/GallopingFlicka followed up this response with an unfavorable comparison to Linda Hamilton's character in "The Terminator" franchise. "YES! They could make her the Sarah Connor of this show if they wanted to," they said before going on to point out that Monica is established as a weak character. Then, after participating in a manhunt for the person preying on other Indigenous women, it appeared there was meaningful character development because "she starts to get a backbone," u/GallopingFlicka points out. But they ultimately conclude there is "so much wasted potential" with Monica because "Yellowstone" doesn't appear interested in continuing to develop this character.