Here's Why Disney+ Day Was Such A Disaster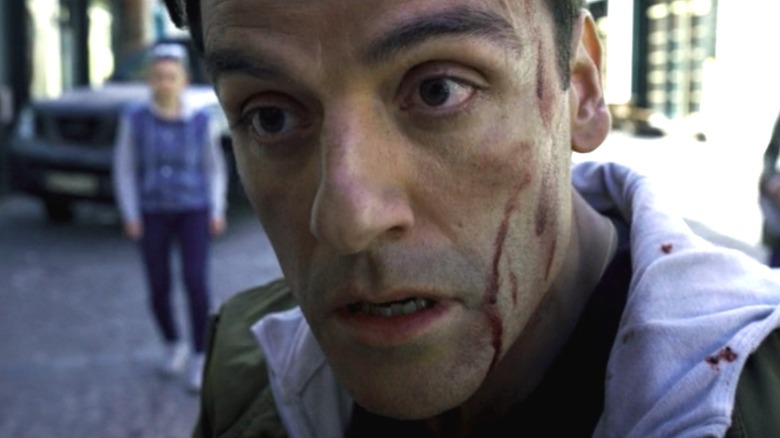 Disney+/Marvel Studios
Marvel and Star Wars fans had high expectations for Disney+ Day this year, largely because of all the projects both franchises have in development for the streaming service. The company did make several official announcements about a handful of new Marvel shows, including "Agatha: House of Harkness" and "Spider-Man: Freshman Year," and the new footage revealed for shows like "Moon Knight" has earned near-universal acclaim. However, for many fans — and for reasons outside of the content itself — Disney+ Day was a complete mess.
It's disappointing, since the last time Disney held an exciting event was Disney Investor Day back in 2020. Typically an event like that shouldn't be such a monumental occasion, but what made it special was the sprawling list of announcements made by the likes of Marvel chief Kevin Feige and Lucasfilm head Kathleen Kennedy. It was here the company first revealed projects like "Moon Knight" and "Obi-Wan Kenobi,"  in the first place. However, this newest event in 2021 proved very underwhelming, and it's largely due to bad organization.
The chaotic Disney+ Day Twitter thread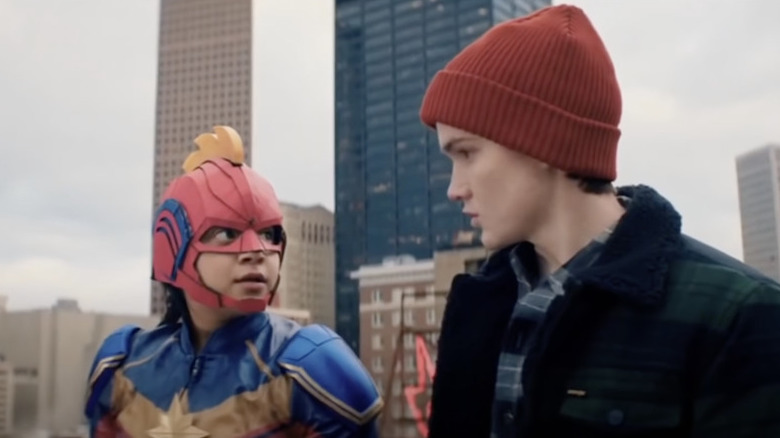 Disney+/Marvel Studios
Considering Disney created plenty of hype about the celebration, audiences were expecting to see huge fanfare about all the things in the works for the streaming service. It seemed like there would be a presentation either online somewhere, or on Disney+ itself. Instead, the company decided to reveal all the new releases via an ongoing Twitter thread — which made the whole affair feel incredibly disappointing. Yes, there are many exciting things coming to Disney+ in the next year or so, but it didn't feel like the streaming service felt bothered to present these announcements in an interesting way.
What made it even more chaotic was how the tweets were all coordinated. Every time the company mentioned a specific actor or personality, the following tweets didn't un-tag them. This means their notifications were spammed by all the thousands of responses from other Twitter users. It wasn't exactly a great strategy.
Plus, it was incredibly hard to keep up with each newly announced project, as the tweets didn't always appear in the timeline, and users ended up constantly refreshing the Disney+ account. It was extremely messy, and it only became more difficult when the tweets started referencing the first footage from various projects which was nowhere to be seen. 
At this point, users had to log into Disney+ instead, presenting another problem with the rollout of this event.
The first Marvel and Star Wars footage was behind a paywall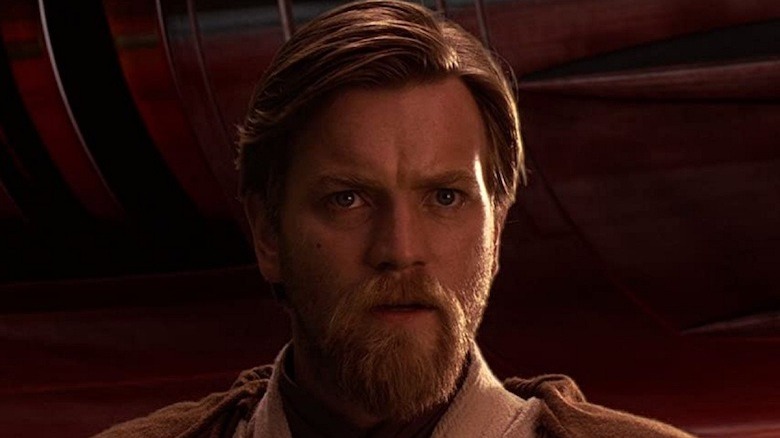 Disney+/Lucasfilm
Technically, the first Marvel and Star Wars footage was kept behind a paywall, rather than debuting on YouTube or Twitter. Audiences who don't have a Disney+ subscription found that there wasn't a way of legitimately watching the teasers. Sure, the company announced a first month subscription deal at $1.99 for new users, but it was still some time before the sizzle reels were posted elsewhere. 
And even when it came to finding the footage itself, it wasn't exactly clear where to locate it were on Disney+ itself: Users had to search specific keywords to find the special previews on the service, which wasn't great for anyone desperately seeking their first look at things like "Moon Knight," "She Hulk," "Ms. Marvel," or "Obi-Wan Kenobi." All these barriers left many fans feeling shortchanged by things like the Marvel special and the "Obi-Wan Kenobi" sizzle reel, not because the content itself wasn't great — by and large, fans were enthusiastic about it — but because after being forced to hunt these things down, it was annoying that, for instance, the brief snippet of "She-Hulk" footage didn't even reveal Tatiana Maslany's full look. 
This is all without mentioning the unfortunate fact that some of the content leaked online before Disney+ Day started. The "Obi-Wan Kenobi" sizzle reel did the rounds on social media, while many fans also got extremely excited over the concept art from the series which shows the Jedi Master fighting Darth Vader on the fiery planet of Mustafar once again. 
All said, this was probably a big learning experience to learn from whenever the next Disney+ event rolls around.