Did Shailene Woodley Really Wear A Wig In Big Little Lies?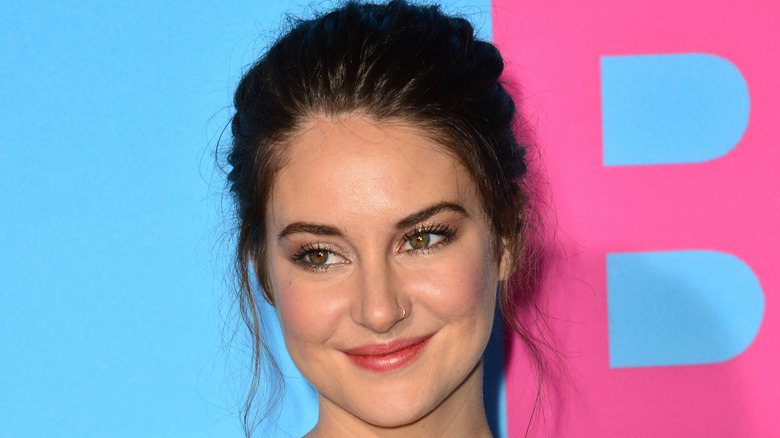 Featureflash Photo Agency/Shutterstock
"Big Little Lies" premiered on HBO in February of 2017, an adaptation from the bestseller by Liane Moriarty, and included a star-studded cast with Nicole Kidman, Reese Witherspoon, and Shailene Woodley. The show follows the lives of three mothers in Monterey, California, a town obsessed with social ideals and perfectionism, but filled with rumors and deceitfulness. The reality behind what really goes on in Monterey behind closed doors is shown through the eyes of Celeste Wright (Kidman), Madeline Mackenzie (Witherspoon), and Jane Chapman (Woodley) — as well as an impressive supporting cast.
Woodley's character Jane is a single mother who is dealing with the trauma of a sexual assault. Her character avoids being the center of attention, unlike some of the showier moms of Monterey, which is why many fans of the show were surprised to see the bold haircut change that her character made at the start of Season 2. Woodley even had some fans of "Big Little Lies" convinced it was a wig, but was it?
Woodley really had those bangs in Big Little Lies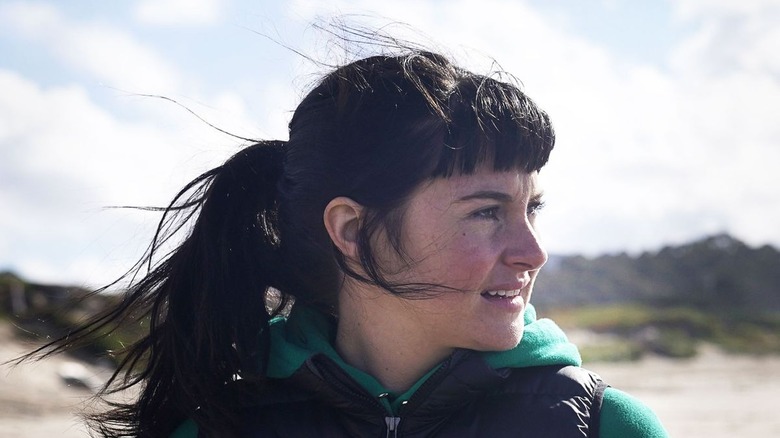 HBO
After the simple, short, and typically pulled-back hair that Jane sported in Season 1 of "Big Little Lies," Shailene Woodley herself suggested that there would be a change in Chapman's hair following the events of Season 1 and the death of her assaulter, Perry (Alexander Skarsgård) according to The Hollywood Reporter. 
In an interview with THR, Woodley said, "I felt like maybe two or three weeks after that incident she would have woken up one morning, looked at herself in the mirror and thought, 'This isn't who I am anymore. This monster is gone and I'm not going to let him live in me or control me any longer.'" Therefore, Chapman would take scissors to her hair and cut bangs to begin her personal transformation and get control of her life back.
And no, the bangs were not part of a wig. In an interview with The Cut, Woodley's longtime hair and makeup stylist Claudia Humburg detailed the process of having to constantly cut and trim the bangs throughout shooting to keep them looking right. It's no surprise that Woodley committed to the change for her character using her own hair, as she noted in an interview with Today that she thought it "was really important to show a young woman who had survived rape ... forging through with a bravery and a courage that helped give her son a beautiful life." 
Fans of "Big Little Lies" are still anxiously waiting to see if the show will be renewed one day for a third season, and find out what Jane has been up to since the group of women turned themselves in to the police. 
If you or anyone you know has been a victim of sexual assault, help is available. Visit the Rape, Abuse & Incest National Network website or contact RAINN's National Helpline at 1-800-656-HOPE (4673).