What The Five Juanas Fans Find Most Disturbing About The Show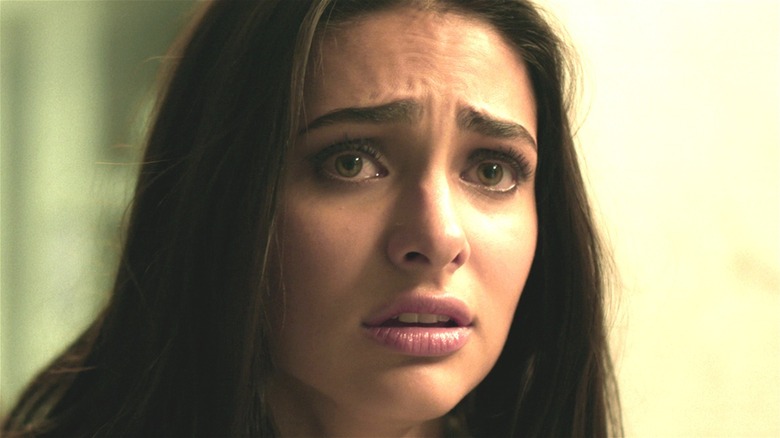 Courtesy of Netflix
Netflix's "The Five Juanas" is the streaming giant's attempt at taking on the telenovela market. Also known as "La Venganza de las Juanas" (per IMDb), the 18-episode Spanish-language soap opera revolves around the titular five Juanas, all of whom discover they bear the same fish-shaped birthmark after meeting on a beach in Cancun. The show is adapted from the Colombian novel "Las Juanas," written by Bernardo Romero Pereiro.
Each Juana could not be more different. Analytical Juana Valentina (Renata Notni) is a journalist who's there to scatter her mother's ashes. There's spirited Juana Manuela (Zuria Vega), a stripper working for a high-end client. Vulnerable Juana Matilde (Juanita Arias) is a singer stuck in Cancun because Columbian authorities will not allow her to enter the country. Also, sweet Juana Bautista (Sofia Engberg) is a psychic who reads tarot cards. Finally, there's trainee nun Juana Caridad (Oka Giner), an innocent who tries to minister to the downtrodden but is interrupted by a drug raid in a nearby building. Brought together in the same oceanside hotel, the women quickly realize that they're sisters, and team up to find their father.
A lot of soapy drama ensues on "The Five Juanas," but there is one storytelling decision this Netflix drama makes that is both dramatic and disturbing. This plot point has rattled viewers to the degree they are criticizing it on social media.
Fans of The Five Juanas are deeply disturbed by these scenes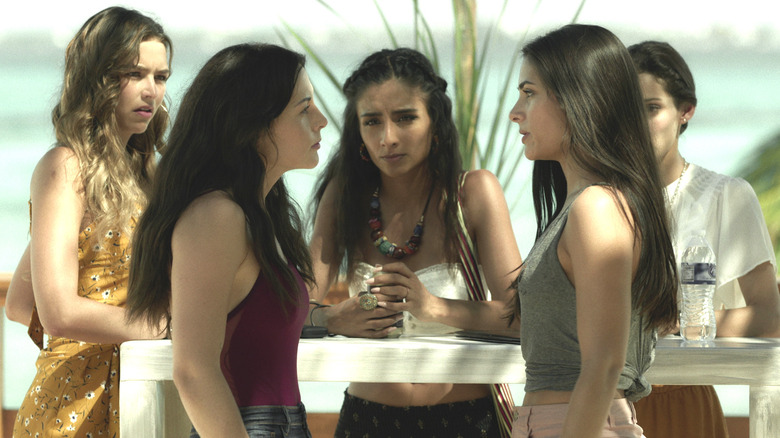 Courtesy of Netflix
A number of fans on Twitter have called out "The Five Juanas" for its explicit and frequent use of rape scenes. "I'm not saying The Five Juanas/La Venganza de las Juanas is bad, but why are there like zero tweets abt how there are like five separate [rape] scenes in the first four episodes. Like, Jesus," said Twitter user @Livjayce7. Another Twitter user, @socksbiteshumans, agreed and said, "And so detailed. Jesus, there simply was no need to [show] them in such detail." User @harpriyagill went a step further, accusing the show of "Normalising [sic] rape scenes."
Multiple reviews of the show point out that while "The Five Juanas" contains rape scenes, those moments are an attempt at pointing out the injustices and inequities that many women endure in the world. Leisure Byte's review of the Netflix show said, "The creators try to put forward a feminist message about how women are used at all turns and crosses by men, who never take responsibility or accountability for their actions." Fiction Horizon's review disagreed with this observation, declaring, "Despite being appealing to some audiences who love sexy scenes, some scenes portray a bit odd rape-like instances that seem to glorify this act."
Fans of the genre will have to judge for themselves. Season 1 of "The Five Juanas" is currently streaming on Netflix in its entirety.
If you or anyone you know has been a victim of sexual assault, help is available. Visit the Rape, Abuse & Incest National Network website or contact RAINN's National Helpline at 1-800-656-HOPE (4673).