The Tragic Drama That Everyone's Binging On Netflix Right Now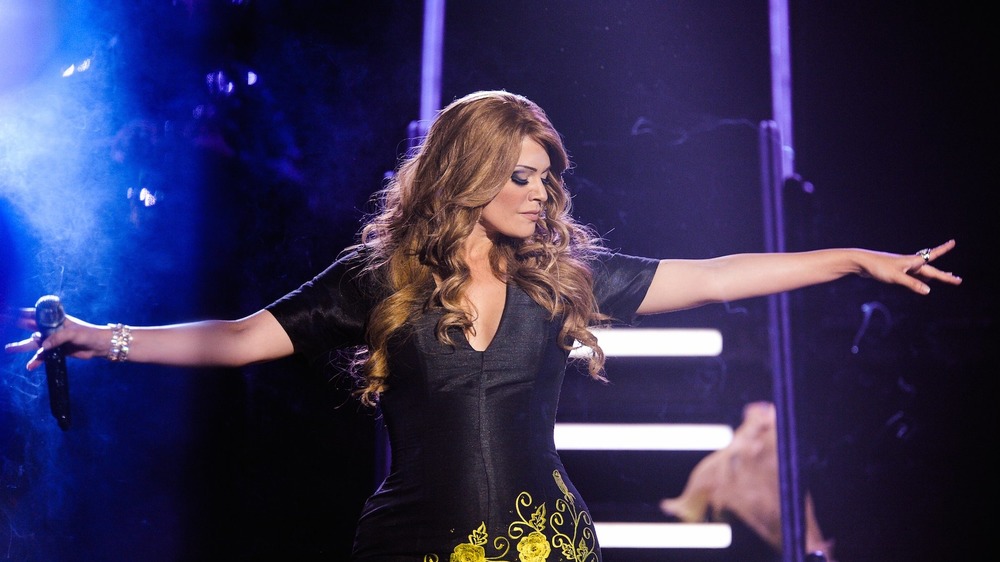 Telemundo
A 2017 telenovela is returning to the spotlight on Netflix right now. Called Mariposa de Barrio, the show tells the story of singer Jenni Rivera. It was based on her autobiography penned before her death in 2012, called Unbreakable: My Story, My Way.
Netflix has continually brought attention to excellent international series, whether produced by the streamer or not, highlighting work in languages other than English that would usually be overlooked. This includes hit Netflix Originals like the German-language sci-fi drama Dark and the dark zombie fantasy series Kingdom, as well as the wide array of other foreign-language options produced by other companies.
Following close behind the recent release of Selena: The Series — another biographical drama centered around a trailblazer in the Mexican music genre — Mariposa de Barrio fits right in. The title, when translated, means something along the lines of neighborhood butterfly. It comes directly from one of Rivera's hit songs of the same name, which through the lyrics tells the story of her journey through hardships to success. The telenovela Mariposa de Barrio, available to stream on Netflix right now, does the same. 
Telenovela Mariposa de Barrio tells the story of iconic singer Jenni Rivera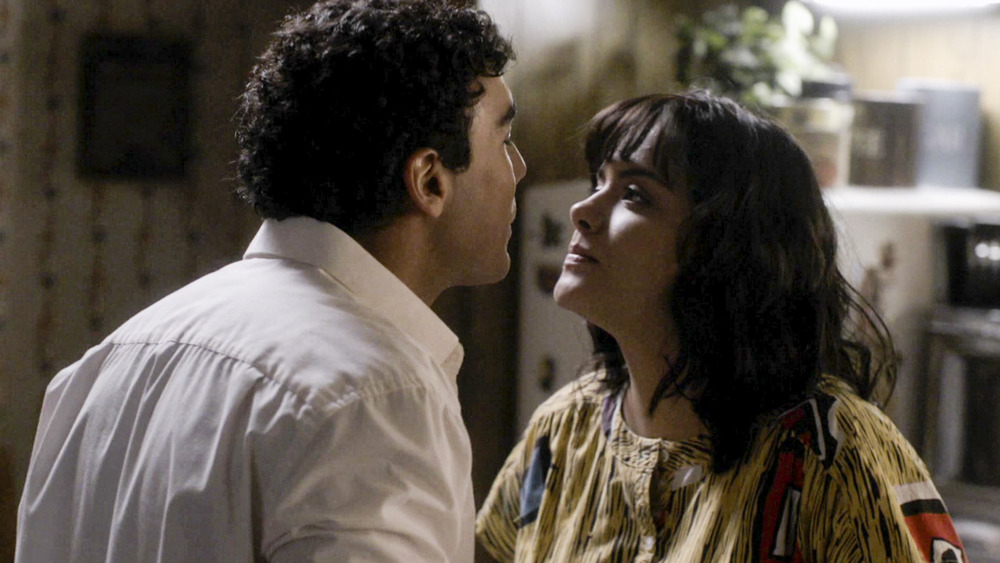 Telemundo
Raised in Long Beach, California, with five other siblings, Rivera had a close-knit family that introduced her to Mexican music of all types. She went to school, got straight A's, then found herself pregnant at 15. Though initially she thought she had to drop out of school, everyone around her, including her school counselors, saw too much promise in Rivera and pushed her to get her GED. She did, and even became the class valedictorian. 
Rivera got a degree in business and started working in real estate. Yet, then life changed after she sent a recording of herself singing to her father as a gift in 1994, and it sparked the beginning of her huge music career. Rivera went through many struggles on her path to success, including sexual abuse and sexism in the music industry. She continually wrote music and spoke out about not conforming to gender expectations, protecting women from abuse, and other major issues, and she did a lot of philanthropy work during her lifetime. Sadly, Rivera died in a plane crash in 2012. 
Mariposa de Barrio recounts all the victories and tragedies Rivera faced. The series stars Angélica Celaya as an adult Rivera. Regina Orquín plays the character from the ages of 9 to 12, and Samadhi Zendejas from the ages of 13 to 25. Gabriel Porras plays her father Pedro, with Rosalinda Rodríguez playing her mother, Rosa.
Why you should check out Mariposa de Barrio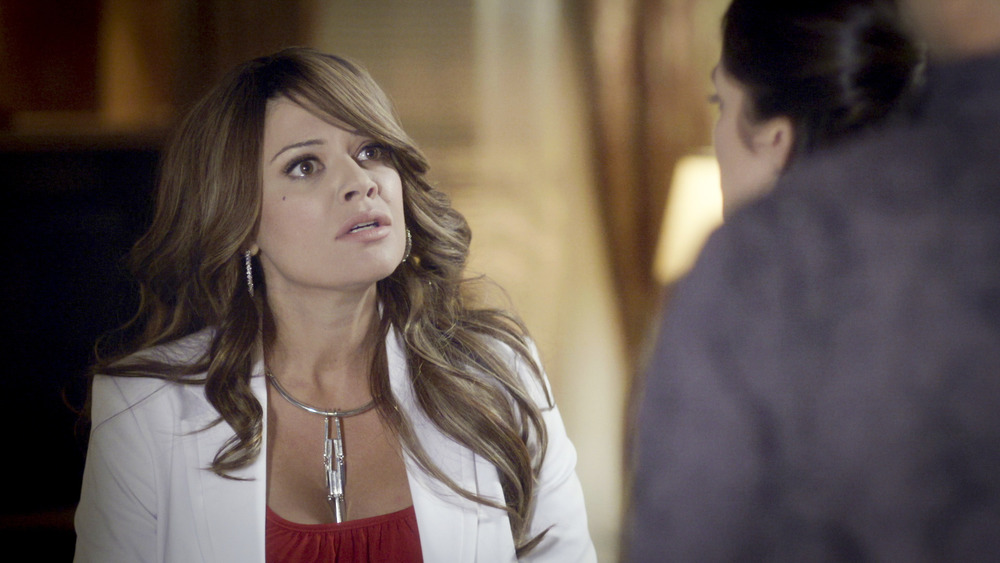 Telemundo
The show Mariposa de Barrio is structured like an hour drama but with all the style of a telenovela, and there are a total of 91 episodes. If you're bored and don't have anything to watch right now, this show is a great way to pass the time. The series follows Rivera through her whole life, from her childhood, through teen pregnancy, to her musical career spent kicking down barriers in a male-dominated industry. Covering both her personal and professional life, there's plenty to explore. 
Just like Selena Quintanilla, Rivera broke boundaries and made a huge impact on music and society in general, despite her life being sadly cut short because of the plane accident. Though there's many tragic elements to her story, there's also a lot to celebrate, and throughout all the drama of Mariposa de Barrio, the show does just that. Based on Rivera's own writing and accounts from family and friends, the series presents a deep look at an icon's hardships and rise to fame.