The Ending Of The Five Juanas Season 1 Explained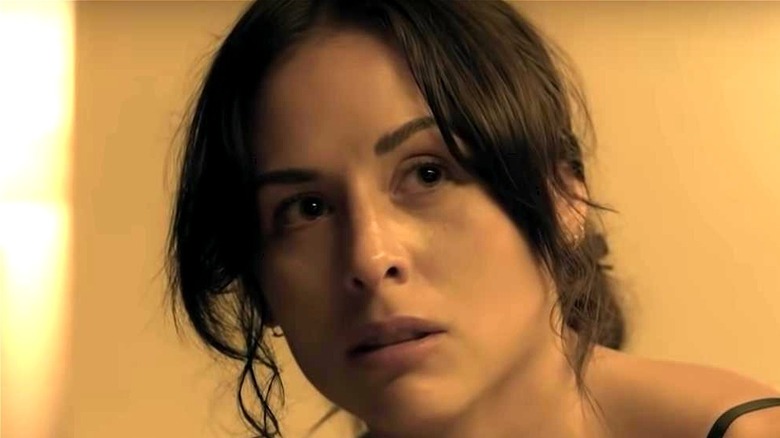 Netflix
Netflix has continually released new and interesting content in 2021 from all over the world, and on October 6, 2021 the streamer added a thrilling new Mexican telenovela called "The Five Juanas." The new series is based on the the 1997 Colombian telenovela created by Bernardo Romero Pereiro, with Netflix's remake written by Pereiro's daughter, Jimena Romero. 
The new series tells the story of five women who randomly meet one day in Cancun. They quickly discover that they all have the same name, "Juana," and each have a unique fish-shaped birthmark on their butt. Through this strange connection, Juana Manuela (Zuria Vega), Juana Valentina (Renata Notni), Juana Caridad (Oka Giner), Juana Matilde (Juanita Arias), and Juana Bautista (Sofia Engberg) discover that they are all daughters of one man, an aspiring politician, and their family ties are a lot darker and more sinister than they first appear. 
"The Five Juanas" has 18 episodes total, with the story following the sisters as they attempt to get revenge on their corrupt, newly-discovered family. Over the course of Season 1, quite a lot of drama and intense action happens, and it can get a little confusing. To help you out, here's the ending of "The Five Juanas" Season 1 explained. 
The sisters finally get their revenge on Rogelio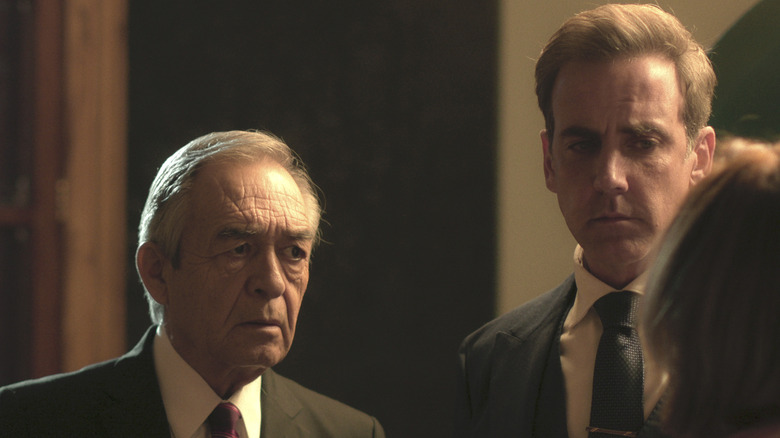 Netflix
Throughout all of "The Five Juanas" Season 1, the sisters come to realize that their real father, Simón Marroquín (Carlos Ponce), who initially doesn't know of their existence, is involved in a lot of sketchy political and economical ventures, spearheaded by Simón's father, Rogelio Marroquín (Fernando Becerril). After Simón is killed, it's Rogelio who the women have to look out for, and so they enact a plan to finally get their revenge on the Marroquín family. 
Part of Rogelio's illegal activities include kidnapping and selling young women into the sex trade, using Manuela's club as a way to funnel money through. So far, Rogelio has managed to keep himself from being directly associated with any criminal aspects of his business. With the help of some key allies, the five sisters are able to clear themselves of any connection to Rogelio and get him arrested for money laundering and other crimes, sending him to jail. Going even further, some people scorned by Rogelio murder him and frame it as a suicide, doing the same thing Rogelio does earlier to his son Simón and others he decides to get rid of. 
What's next for the Juanas?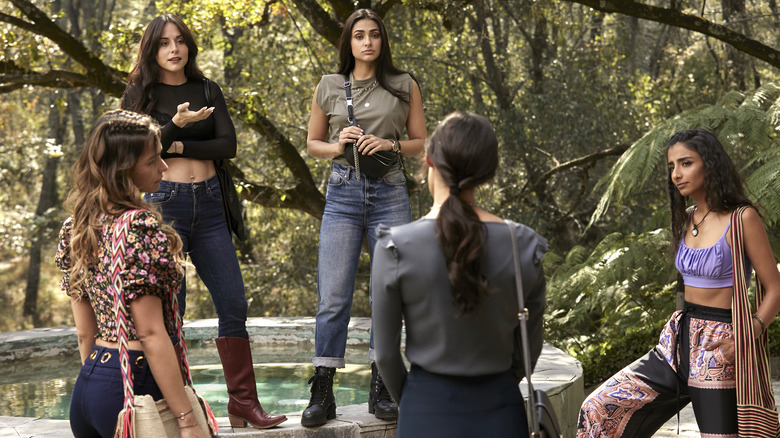 Netflix
Thanks to the success of their revenge mission, the five sisters are now officially free to do as they please. The young women each explore their dreams and romance, and the first season of "The Five Juanas" seems to end on a positive note. The five women, who at first are complete strangers, have now become a family together. The ending of the season also highlights the various romances that have developed between some characters, like Matilde and Lorenzo (Jorge Antonio Guerrero). 
Of course, there are still some complications to work through. In particular, there's the relationship between Valentina and Federico Marroquín (Iván Amozurrutia), whose family ties should put a wrench in their love, but going by how the season ends, they don't seem to care too much. Matilde will continue to pursue her singing career while Manuela runs her club, and the other sisters have to now find their own way through life without the revenge mission to drive them.
Another sister exists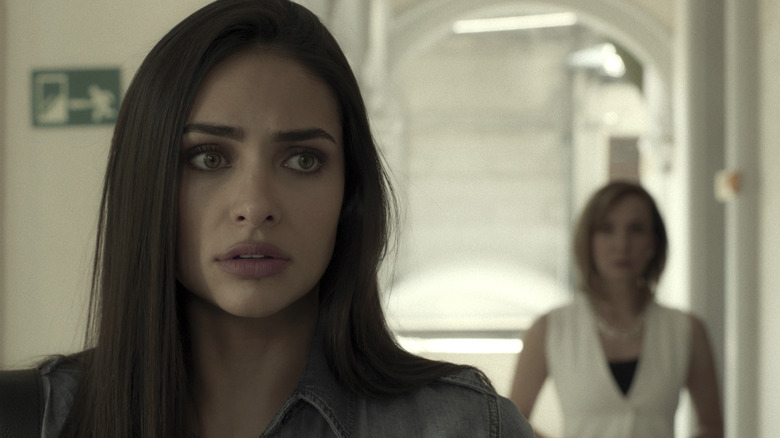 Netflix
The final episode of "The Five Juanas" Season 1 ends with one major cliffhanger, and that's the reveal that there is another sister out there, presumably also named Juana. The episode show a young woman doing a puzzle with the same fish birthmark on her butt. Nothing else is revealed about her yet, but it's sure to be where the story picks up if the Mexican telenovela is renewed for Season 2. 
With this reveal, the show hints that there may actually be more than one more girl out there like the sisters. Along with that, there is sure to be plenty more family drama as well. Even with both Simón and Rogelio dead, there's a lot of history of manipulation and secrets that the women can uncover. Considering the many twists and turns of Season 1, what the sisters think they know now could also be proven false, and their peace and happiness might be completely destroyed.
The end of "The Five Juanas" Season 1 doesn't give any indication as to how the sisters might cross paths with this new young woman with an identical birthmark, but the final twist leaves fans of the series eager to find out what happens next.