The Behind-The-Scenes Drama On Ally McBeal That Had Robert Downey, Jr. Written Off The Show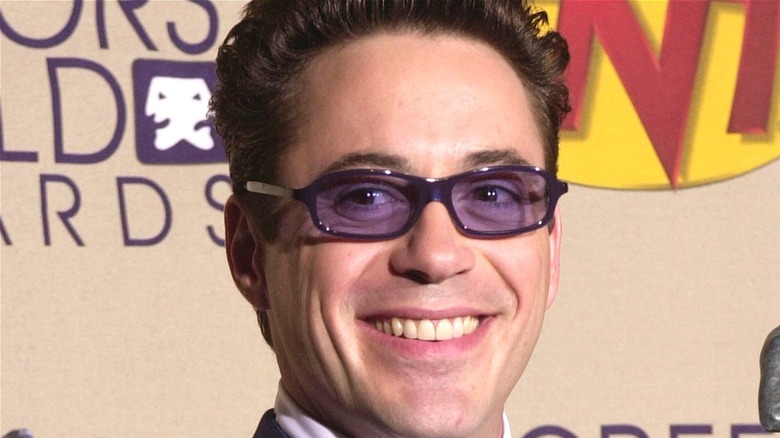 Chris Weeks/Getty
Robert Downey, Jr. joined the cast of David E. Kelley's ("Big Little Lies) dramedy "Ally McBeal" at the start of the series fourth season. The show centers around Calista Flockhart's titular character, a young attorney who ignited a firestorm of debate over whether McBeal was a poster child for a new wave of feminism or an affront to it. The series aired for five seasons on Fox (1997-2002), garnering a total of 34 Emmy Award nominations, winning best comedy series in 1999.
After a lackluster third season, "Ally McBeal" found its footing in Season 4, with much of the credit going to Downey, who played Ally's love interest, Larry Paul. Marc Berman, a TV analyst at Mediaweek.com, told Entertainment Weekly, "He's definitely helped. The show is doing much better than I thought it would do. It had gotten pretty bad last year, but I'd say it's healthy again." In 2001, Downey won a Golden Globe for his work on the series.
Despite his on-screen success, in April 2001, The Washington Post reported that Downey had been fired from "Ally McBeal," cutting short his story arc, ending in Episode 22 with Larry breaking things off with Ally with a note. What happened to cause Downey's sudden fall from grace?
Robert Downey, Jr. was written out of the show a day after being arrested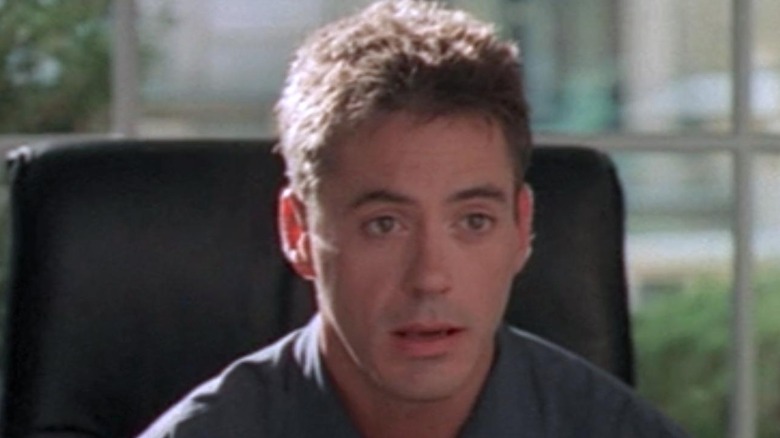 Fox
On April 24, 2001, ABC News reported Robert Downey, Jr. had been arrested for allegedly being under the influence of a controlled substance. After his release, Downey checked himself into a rehabilitation facility. At the time, Downey was also facing legal woes resulting from a police search of his hotel room the previous fall that uncovered cocaine and valium. A day later, The Washington Post revealed Downey had been fired from "Ally McBeal," with Kelley releasing a statement saying, "We are wrapping up the stories on the final few episodes . . . for the season without him."
Downey's sudden exit upended Kelley's plans for the show. According to The Hollywood Reporter, the Season 4 finale was supposed to end with Larry and Ally's nuptials, and Season 5 would follow the twosome as a married couple. In a May 2001 interview with Entertainment Weekly, the show's executive producer and director Bill D'Elia dismissed reports Downey had been fired and said the actor could return in the future. "Right now what we have to focus on is the show, and what Robert has to focus on is getting well. We don't want one to influence the other," D'Elia stated. Downey did not appear in Season 5.
An Ally McBeal revival is the works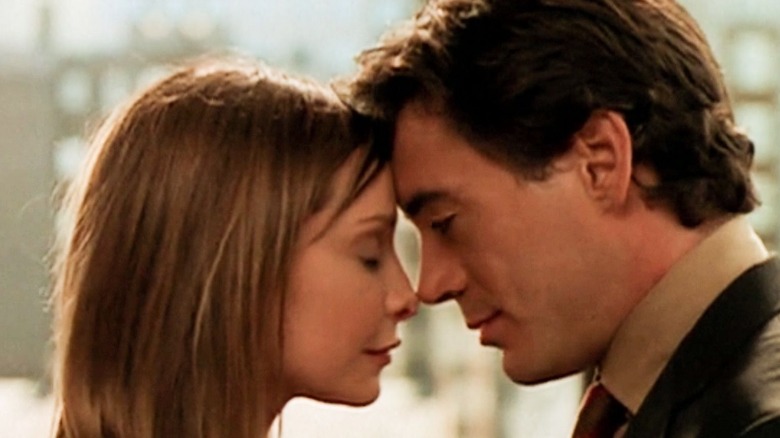 Fox
Robert Downey, Jr.'s addiction problems have been well-documented over the years, but in a 2008 interview with The New York Times, Downey revealed he decided to get sober in 2003, and he's reaped the benefits professionally. In 2008, he kicked off the Marvel Cinematic Universe as Tony Stark in the film "Iron Man," a role that arguably changed his life. The following year, he received his second Oscar nomination for best supporting actor for his role as Kirk Lazarus in "Tropic Thunder."
In March, TVLine reported that a limited series revival of "Ally McBeal" was in the works, with the possibility of Kelley and Flockhart attached in some capacity. However, the project was still in the early stages of development. In a 2018 interview with The Hollywood Reporter," when asked if there were any of his shows he'd consider rebooting, Kelley said, "I do think because of the gender politics that were so part and parcel of 'Ally McBeal,' it's become very relevant and ripe. So, I'd be open to the idea of 'Ally McBeal' being done again, but I don't think it should be done by me. If it were going to be done, it really should be done by a woman. If it's going to be new, it should be new and different."
Whether Downey would be opening to returning to "Ally McBeal" in any capacity remains to be seen, but fans can certainly dream.