Arnold Schwarzenegger Will Appear In Next Terminator Movie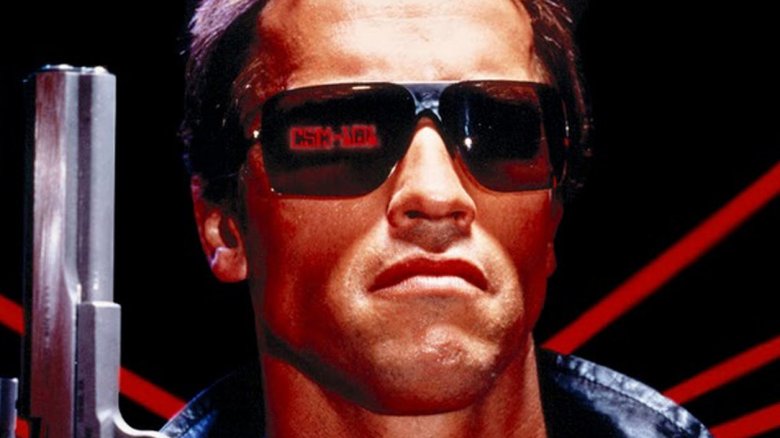 Orion Pictures
He promised he'd be back. 
Speaking with Screen Daily, Arnold Schwarzenegger revealed that he'll return for the next Terminator movie. The actor will reprise his iconic role as the Terminator/T-800 Model 101, which he originated in the 1984 James Cameron-directed original. Schwarzenegger confirmed he has already met with Cameron to discuss stepping back into the cybernetic shoes of the Terminator. 
The actor explained that the project is "moving forward" and that his character is definitely back. Additionally, Schwarzenegger expressed confidence in Cameron's vision. "He has some good ideas of how to continue with the franchise," Schwarzenegger said. 
Terminator fans will likely be pleased to know the Governator is making a legitimate return, especially since the franchise was reportedly floating on rough waters. Past chatter claimed that the sci-fi franchise was apparently ending, and that Paramount Pictures had "taken the sequel off the production slate completely." Because Terminator: Genisys wasn't a critical success, the "studio bosses fell out of love with making more, even though they made huge profits."
Shortly after, Terminator: Genisys producer and Skydance Media CEO David Ellison went on record to clear the air. Ellison stated that the film series actually has an "incredibly bright future," and that upcoming movies will serve as a "continuation of what the fans really wanted since Terminator 2." 
Apart from returning to Terminator, Schwarzenegger also confirmed his involvement with Triplets, the follow-up to the 1986 comedy Twins. He stated that the film may kick off production as early as this year. "The script will be finished in a month," he said. "It's just around the corner." Schwarzenegger will act alongside Danny DeVito and Eddie Murphy. 
While we wait for more information on the next Terminator movie, take a look at the ridiculous alternate ending of Terminator 2: Judgement Day.